It's Six Flags announcement day! It's the day where coaster fans, and adrenaline junkies all over the country find out all the new insane adventures coming to their favorite coaster park chain, Six Flags! Six Flags Great Adventure in New Jersey is rolling out a crazy new coaster, with an all new dimension. Are you ready for Total Mayhem?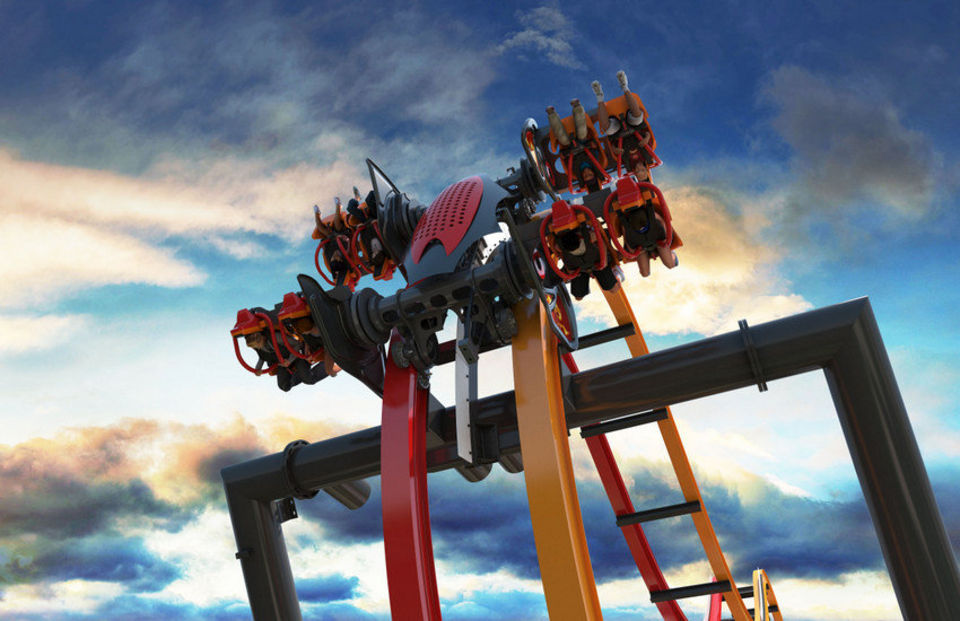 Total Mayhem will be the latest addition to the coaster count at Six Flags Great Adventure, and will be an all new 4th Dimension coaster, which will have riders not only endure twists and turns that every coaster has, but will also have guests spinning and twisting, as the seats themselves rotate. You'll be spinning 360 degrees on, as you go through massive inversions, huge loops and insane drops. The new coaster will also take guests straight up 12 stories, before the mayhem begins.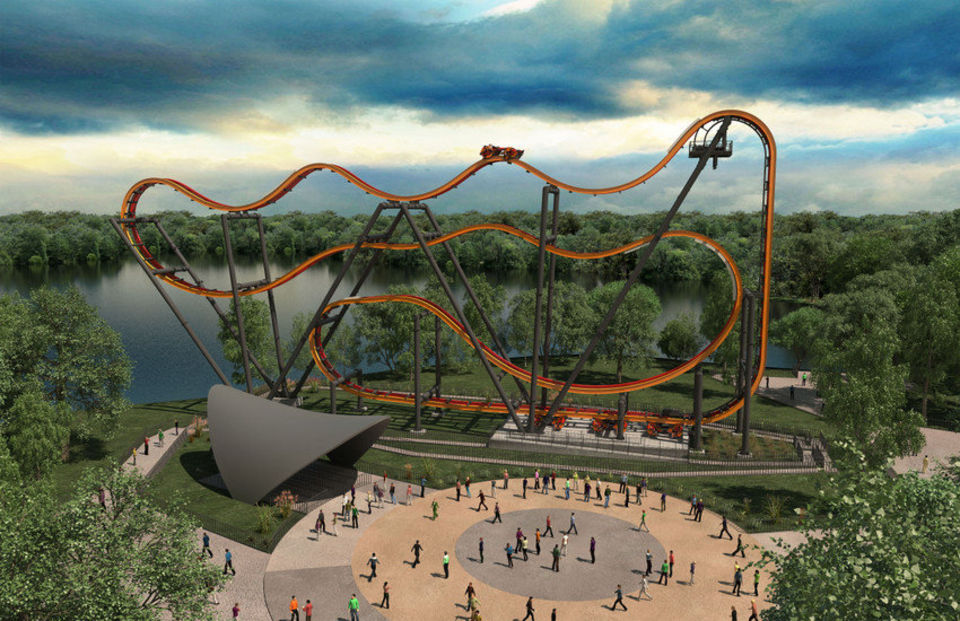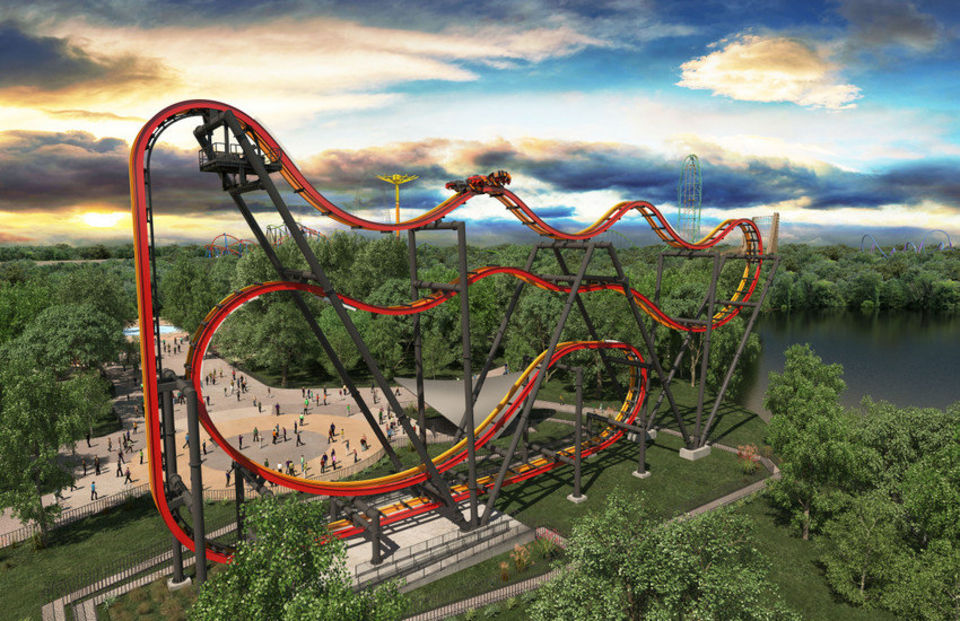 "We are thrilled to unveil one of the newest concepts in roller coaster engineering with Total Mayhem," said Park President John Fitzgerald. "Six Flags Great Adventure's world-renowned coaster collection will expand into the realm of insanity – or spinsanity – with this new, vertical coaster that delivers gravity-defying somersaults with utter unpredictability. It is the perfect addition to our dynamic line-up of award-winning roller coasters because this ride delivers next generation, cutting-edge thrills."
The new ride will feature:
Massive, imposing, floating and twisting I-box track frame in a unique two-tone design
One-of-a-kind onboard magnetic technology featuring smooth head-over-heels free-fly flips providing guests the feeling of weightlessness as they soar outside the confines of a traditional track
4-D wing vehicles that seat up to 8 per vehicle with a total of 5 vehicles
Face-off seats that allow riders to face each other as they tumble head over heels
A 120-foot-tall, 90-degree hill that is ascended by an elevator-style, chain link lift
Two beyond 90-degree "raven" drops giving the sensation of free-falling
The ride is very similar to Batman: The Ride which was introduced at Six Flags Fiesta Texas earlier this year.
Stay tuned for more from Six Flags, and be sure to get social with us on Facebook, and follow along with us on Twitter @BehindThrills for the latest updates!
Happy Six Flags Day!
For more information about Six Flags, including tickets, visit the official website by clicking here!