While most other parks are celebrating the holiday season in more traditional ways, Universal Studios Hollywood celebrates the Who-lidays in a more whimsical way. Based on their most popular Christmas movie 'Dr. Suess's How the Grinch Stole Grinch Stole Christmas', inspired by the iconic children's book of the same name. Grinchmas not only celebrates the Holiday season we know and love, but creates an immersive universe filled with music, characters, food, entertainment and so much more!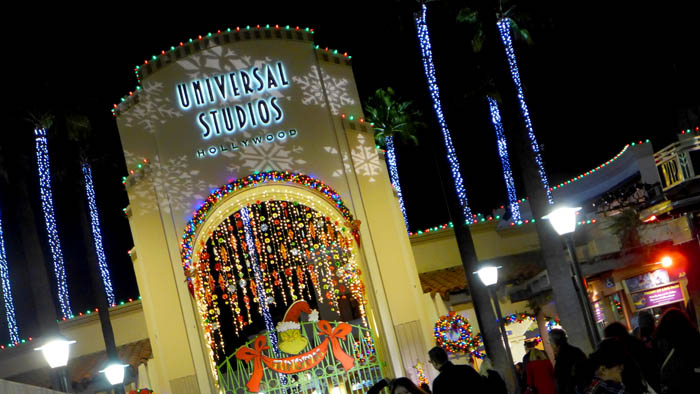 As expected the park has been completely decked out with lights, music, and themed entertainment. From the main entrance of the park to the back lot, Grinchmas can be found everywhere you look. One of the more unsuspected experience takes place on the Studio Tour. When passing the actual movie sets used in the movie, you're met with a 2-3 minute musical number full of Who's and the green man himself.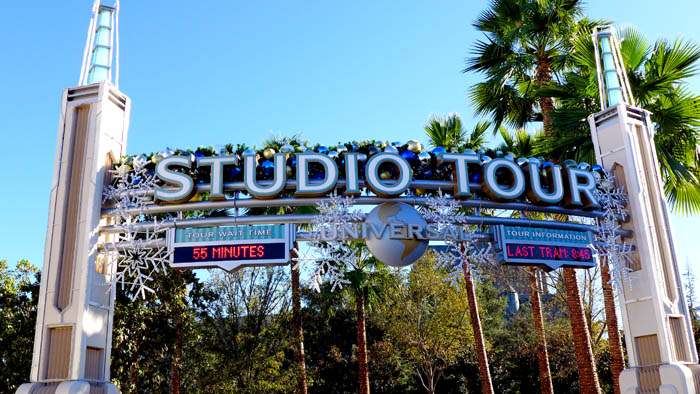 Inside the park, located at Universal Plaza, you'll find the epicenter of Grinchmas. While the rest of the park is beautifully decorated, you'll find the most do see and do in this small area. From live entertainment, to arts and crafts. Meet and greets with The Grinch and his dog Max, and so much more.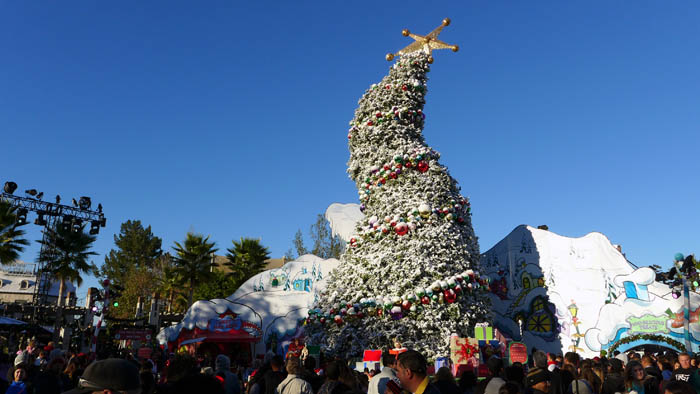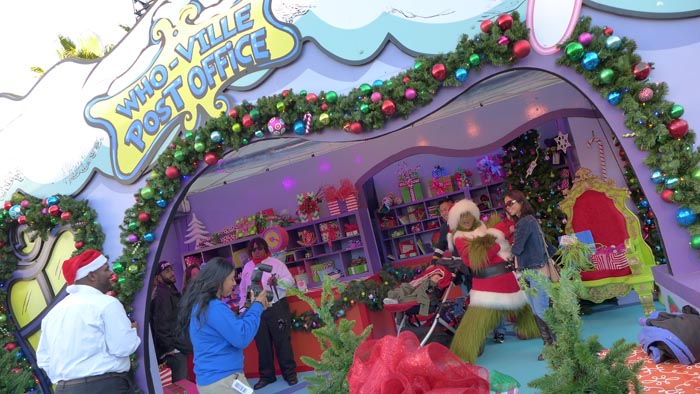 For more photos be sure to check out the photo gallery below!
You can tour the Grinchmas area in this video!
At night the area really comes alive as every 30 minutes, a big tree lighting ceremony takes place featuring all of the Whos of Who-Ville!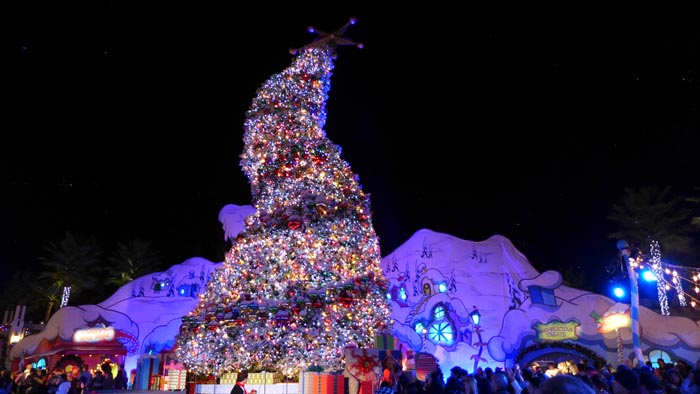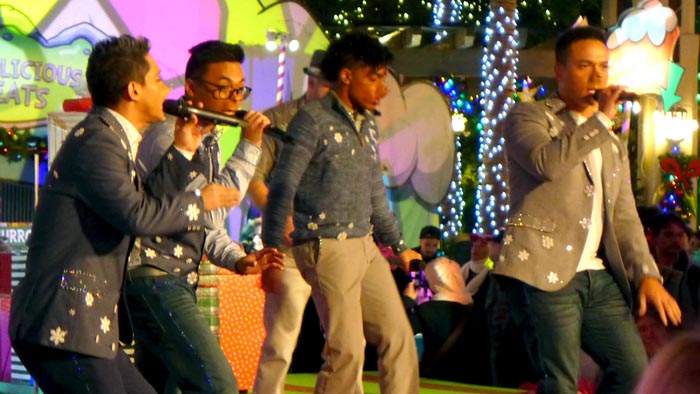 Watch the official Grinchmas tree lighting ceremony!
Across the rest of the park, many of the streets have been flocked with artificial snow and period themed holiday decorations.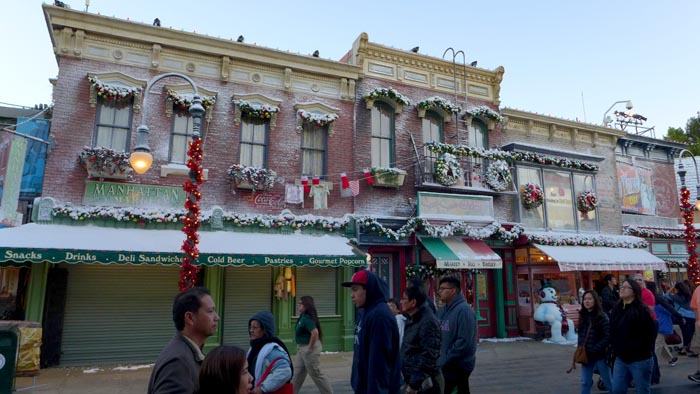 The park has completely been transformed into a white-winter wonderland. Something only Universal Studios Hollywood has done up until this point. The decor, both Grinch themed and not, is absolutely spectacular.
We'd like to thank Universal for having us experience Grinchmas at Universal Studios Hollywood. The event this year is wonderful given the massive amounts of construction currently taking place throughout the resort. If you're a fan of The Grinch or just looking for a different take on the Holiday season, Grinchmas does not disappoint.
Let's take a closer look at the Grinchmas festivities!
Click here if you can't view the slideshow
Stay tuned for more from Grinchmas and Universal Studios Hollywood, and be sure to get social with us on Facebook and follow along with us on Twitter @BehindThrills for the latest updates!
For our latest theme park videos please be sure to subscribe to us on YouTube!
For more information about Universal Studios Hollywood, including tickets, visit the official website by clicking here!