It happened in Indiana, and now it's happening in Georgia. Georgia legislators have passed a bill that would protects religious officials from having to perform same-sex marriage ceremonies, and would allow faith-based organizations to deny services or employment to those who violate their "sincerely held religious belief." In response to the bill, many of the states production companies have vowed to boycott the state if the governor does not veto it.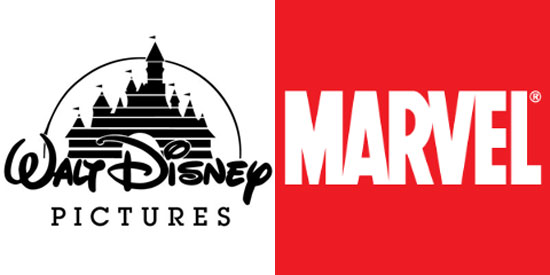 Many see the bill as being the stepping stone for protected discrimination and bigotry in the state. Those who share that view are Disney, Marvel and now AMC-the company who produces the Walking Dead.
"Disney and Marvel are inclusive companies, and although we have had great experiences filming in Georgia, we will plan to take our business elsewhere should any legislation allowing discriminatory practices be signed into state law,"  Disney said Wednesday.

"As a company, AMC Networks believes that discrimination of any kind is reprehensible," a company spokesman said. "We applaud Governor Deal's leadership in resisting a previous version of this divisive legislation and urge him to reject the current version as well."
Disney is currently filming Guardians of the Galaxy 2, and has filmed the upcoming Marvel Civil War in Georgia. The hit show, The Walking Dead, has filmed the past six seasons in and around Atlanta, and was scheduled to resume filming.
Georgia gives production companies huge tax breaks to film in the state, which in turn, results in tourist dollars.
Last year, Indiana faced huge backlash by businesses and many national organizations after it passed a similar bill. One of the main attractions that could have been potentially affected by it was the Indiana based Holiday World. The park posted it's "Park Values" in response to the bill, which kept it simple and to the point by saying "We have, and we will always, respect every single Guest who chooses to spend their day with us, regardless of age, gender, race, sexual orientation, or religious beliefs."
In short, everyone was welcome.
Georgia's other tourist areas could also be affected, namely Six Flags Over Georgia. The theme park has so far remained silent on the issue, but the park could face some of the state's backlash and a drop in attendance if many decide to boycott the state.
The bill has to go before the Governor before becoming law, and many think that given the threat of boycotts he will veto the bill.

Stay tuned for more, and be sure to get social with us on Facebook and follow along with us on Twitter @BehindThrills for the latest updates!
For our latest theme park videos please be sure to subscribe to us on YouTube!