Yesterday we told you how Comcast was in talks to purchase DreamWorks Animation. Now it looks like the two companies have entered into a deal which is worth an estimated $3.8 billion dollars. The deal will expand the NBC Universal library of TV shows, theme parks and film offerings.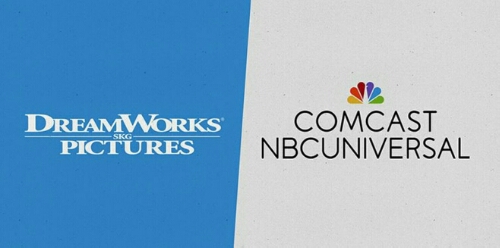 "DreamWorks will help us grow our film, television, theme parks and consumer products businesses for years to come," said NBCUniversal Chief Executive Steve Burke in a statement.
"Having spent the past two decades working together with our team to build DreamWorks Animation into one of the world's most beloved brands, I am proud to say that NBCUniversal is the perfect home for our company; a home that will embrace the legacy of our storytelling and grow our businesses to their fullest potential," said Katzenberg. "This agreement not only delivers significant value for our shareholders, but also supports NBCUniversal's growing family entertainment business. As for my role, I am incredibly excited to continue exploring the potential of AwesomenessTV, NOVA and other new media opportunities, and can't wait to get started."
Comcast said shareholders in DreamWorks will receive $41 in cash per share of stock. Meanwhile DreamWorks CEO Jeffrey Katzenberg will give up his position, but will stay with DreamWorks' digital ventures: Awesomeness TV and NOVA. His title will be chairman of DreamWorks New Media. He will also serve as a consultant to Universal on DreamWorks projects.
The move comes at a critical time in Universal's growth in theme parks continues to boom. The company is poised to give Disney an increasingly difficult run for their money, as Universal is continuing it's aggressive expansion at their existing theme parks. The new purchase will mean that Universal now has a huge library of properties to choose from for future theme park growth, both in existing parks and in future parks.
DreamWorks has a huge presence in Orlando, Hollywood with Shrek, and an entire land based on the properties at their park in Singapore. Other parks outside of Universal have major attractions either opening, or in the works for the future. There's no word on how this deal will effect those projects.
The purchase is expected to be finalized by the end of this year.
Stay tuned for more from Universal, and be sure to get social with us on Facebook and follow along with us on Twitter @BehindThrills for the latest updates!
For our latest theme park videos please be sure to subscribe to us on YouTube!
For more information about Universal Orlando, including tickets, visit the official website by clicking here!