Busch Gardens Tampa is raising the bar, and the age limit with this year's Howl O Scream. The annual screamfest is terrorizing guests with two new houses, and five all new scare zones. The event will return for 19 nights throughout September and October. And did we mention raising the age limit?
Houses
There are a total of six houses (so far) which means there's one less than last year. A seventh house could be added, but there's not any indication of that happening yet. The returning line up is pretty amazing, and definitely worth seeing.
We had the chance to walk through these houses last year, and video them, but the houses do change from year to year, with either actors or props. So what you'll see isn't always what you'll get.
Here's the returning line up: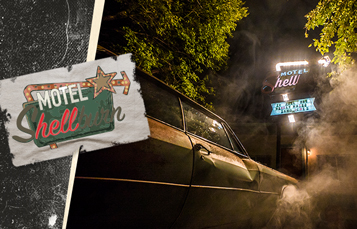 Motel Hell
The Motel Shelburn is back with more vacant rooms. For some reason, they really can't seem to get any repeat customers…maybe it's because they never leave?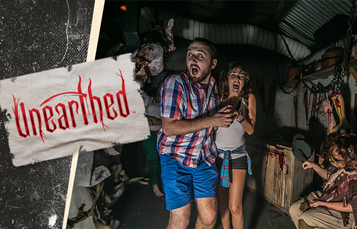 Unearthed
Something evil has been dug up, and it can't be put back. Will you escape your encounter?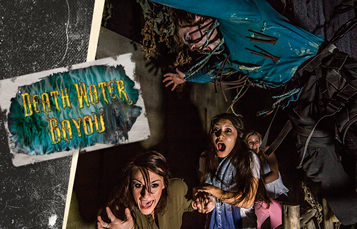 Death Water Bayou 
This is a fan favorite, and why wouldn't it be? It's the very essence of New Orleans fables and legends, and uses some really awesome props and effects. Honestly, if this one never went away, we wouldn't be upset.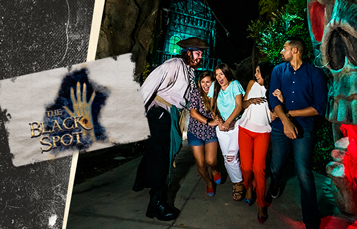 The Black Spot
The crew of an infamous pirate plunders through Busch Gardens, as you're marked with a curse that will only make you part of the undying crew.
New For 2018!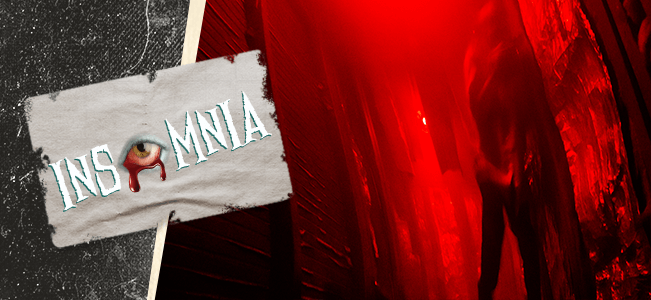 Insomnia: 
Patients are being kept awake, as doctors bring their biggest nightmares to life. Behind every door is a new nightmare in this twisted asylum. This house is will replace Zombie Containment Unit.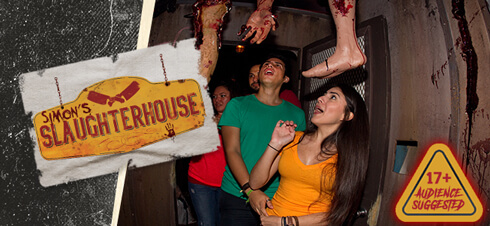 Simon's Slaughterhouse
An all new house will be one of the most interesting, as the suggested audience for this is house is 17+. It's being billed as an "extreme" house, and just by entering you "agree to play Simon's Games". We have no idea what's going to happen here, but the promise of it being extreme, plus the fact that it's a slaughterhouse tells us that it's going to be a must see experience.
We had the chance to walk through this house last year, but the house does change from year to year.
Scare Zones
The only returning Scare Zone this year is Meat Market. That's an amazing concept that works well with Simon's Slaughterhouse. Last year you had the chance to experience new and crazy concoctions, as well as get scared silly as you browsed through an actual market. It was quite brilliant, really.
This year will see five new zones to scare you in every corner of the park.
MANIAC MIDWAY
Join Sparky and his carnie crew as they force you to be part of the "scariest show on earth." Clowns have overtaken the midway and will scour Pantopia looking for the newest stars of this horrid attraction.
CAMP DOA
A night as this deadly campground ensures a sleepover like no other. Campers should sleep with one eye open as swamp mutants arise to make sure nobody gets a good night's sleep at this haunted marsh.
DEADLY TOYS
Childhood memories will be crushed as the horror comes to life in Howl-O-Scream 2018. Lock up your toy box because life-size toys are heading out on a murderous rampage and no one is safe from their deadly wrath.
HELL ON WHEELS
Attempting to approach this apocalyptic arena? Think again, as a motorcycle gang protects the food and supplies that guarantee survival. With this gang in charge, the path to survival is looking grim.
DÍA DE LOS MUERTOS
Spirits and souls have been asked to return for a one-of-a-kind celebration. This spooky festival includes a parade to honor those who have gone before us.
Fiends will once again return to the Stanleyville Theater for another round with Dr. Freakenstein and Igor…as well as Sexy Pink haired nurses.
The show is a staple, and has changed a bit in the past few years, though the core message and characters always remain the same.
Stay tuned for more from Busch Gardens Tampa, and be sure to get social with us on Facebook and follow along with us on Twitter @BehindThrills for the latest updates!
For our latest theme park videos please be sure to subscribe to us on YouTube!
For more information about Busch Gardens Tampa, including tickets, visit the official website by clicking here!