Just ahead of the Wednesday announcement at Busch Gardens Tampa, Justin Holas is back with a quick update from around the park. We have a great look at Howl O Scream props going up, as well as a sneak peak into the 2019 attraction announcement, as well as an update on closed rides like Phoenix.
First up is Howl O Scream. Last week saw the opening of the Shop of Horrors at the park, (click here)  and now we have a look at scare zone construction. Outside the Moroccan Palace is the Day of the Dead Scare Zone, with a massive Sugar Skull, ofrenda, and brightly colored decorations. This one is going to be a lot of fun, and will make for some great scares.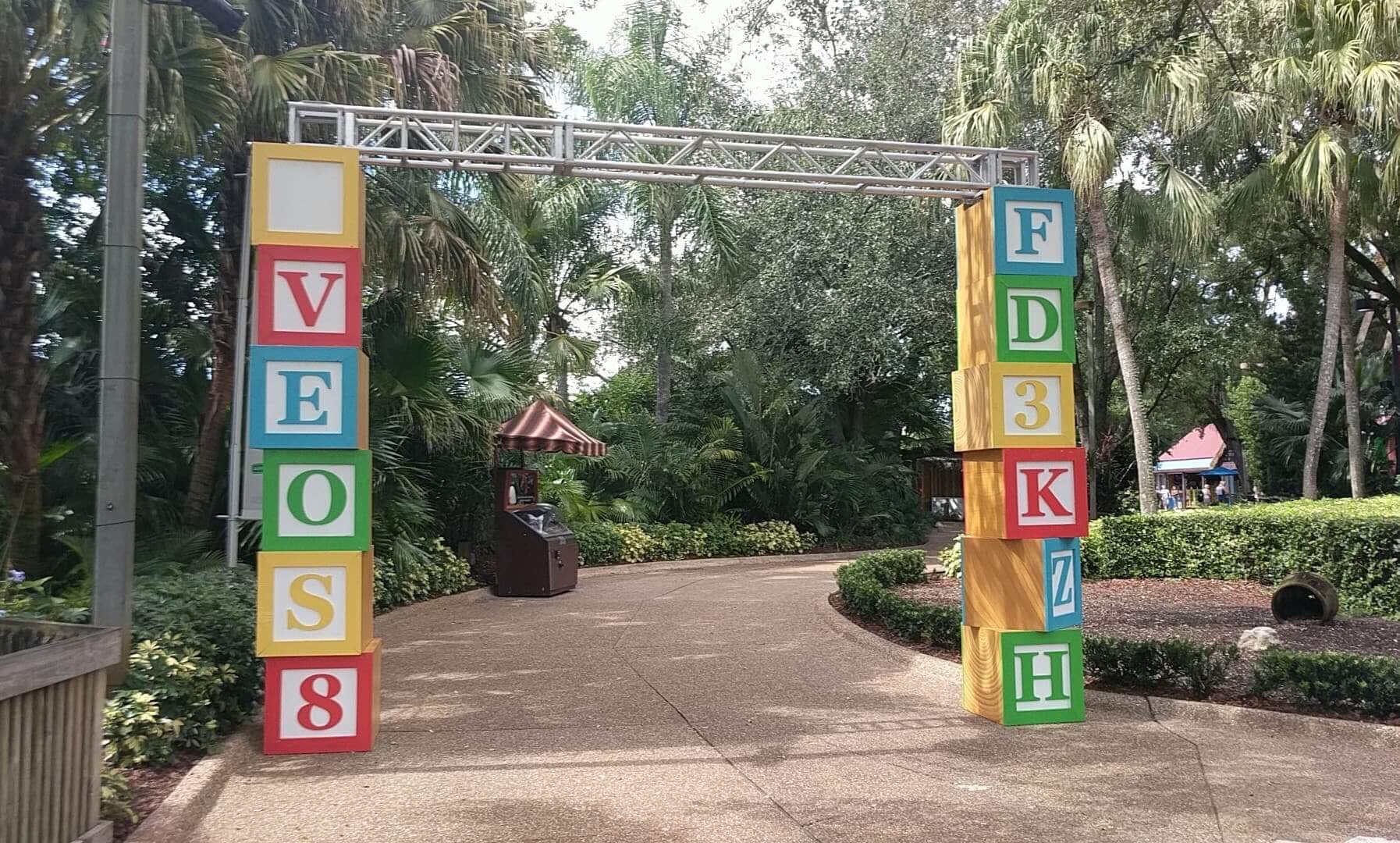 Elsewhere in the park, huge wooden blocks have gone up. Either this is for a scare zone, or a giant has touched down somewhere in the park. We're not exactly sure which zone this is for, but it's always creepy when horror events have scary kids.
From the skyride we can see another Scare Zone being constructed, but we're not exactly sure which one. Last year this was the "Wastelands" zone, but it didn't have porch and other props that appear to be going up. This area funnels you into a path with tons of things for creepy crawlies to hide behind. It makes for some great scares and those sprinting to get away.
At the exit to Montu, an arcade has opened. It used to be a kind of open air gift shop, with a few items here and there. The move here makes it a better choice, and gives a great place to hide from in the rain.
After being down for most of the summer, the flat thrill ride Phoenix is still down, thought it looks like the attraction has all new seats, and a new paint job. The ride did have a sign outside of it a few weeks ago that said "The Phoenix will rise this fall" which has been since taken down. There's no word on just what has gone wrong with it, though we expect the issue to be similar to the issue that Falcon's Fury had a few weeks ago.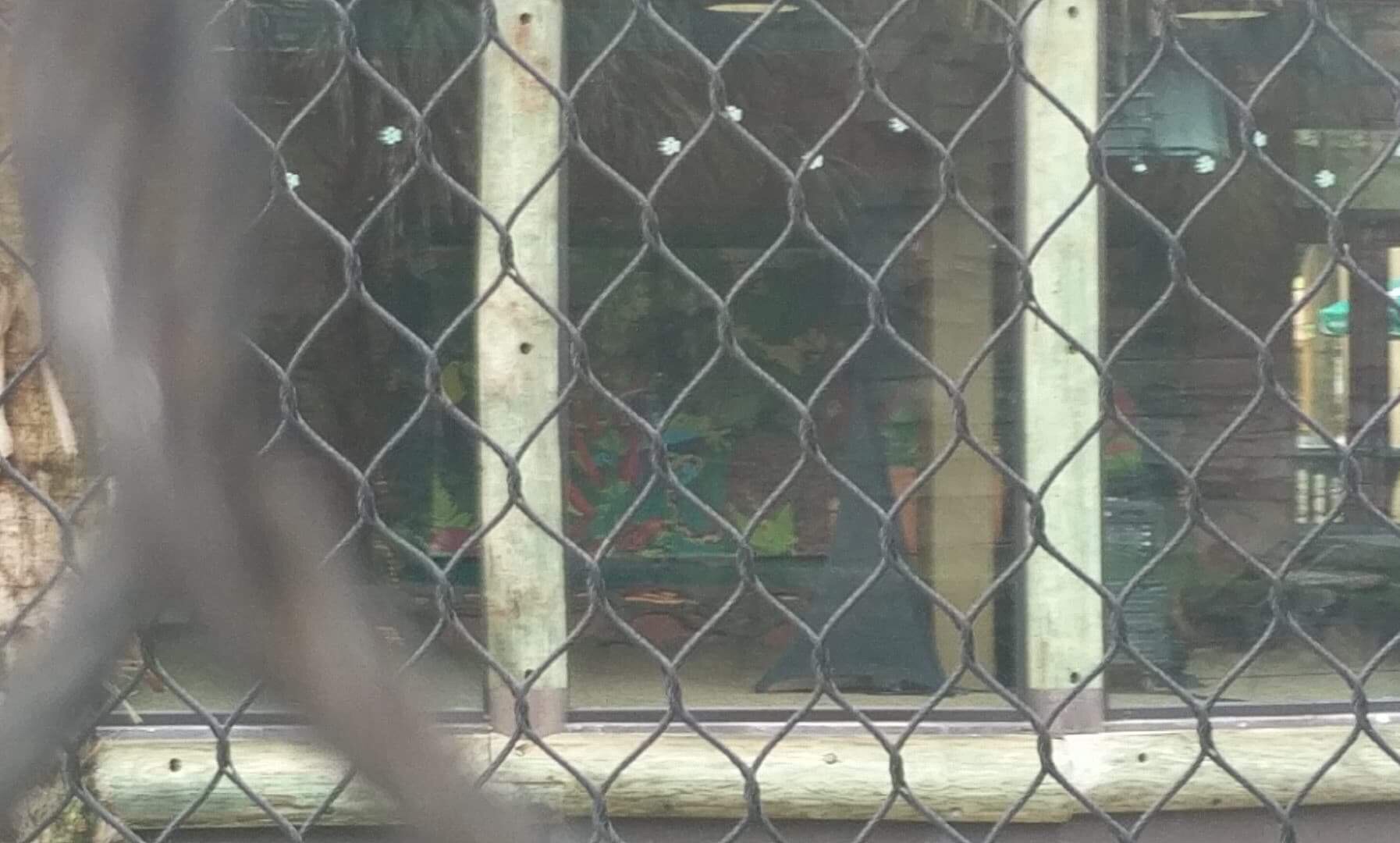 Finally, we have a major clue as to what we can expect for the huge announcement on Wednesday. The tiger habitat in Jungala was completely closed off, and the Tiger Shop barred from entry. The pictures above came from a distance and from the bridge over the tiger habitat. If you look closely, you can see a podium, as well as some kind of diagram. This is likely for the huge announcement on Wednesday. We can't be 100% sure, but the area is closed off and is being prepped for something.
That gives us every indication that the new attraction will indeed be Tiger themed, and could also include a redone tiger habitat. Right now, the front running rumor for the new attraction is a SkyRocket II clone of Steel Eel and Tempesto at SeaWorld San Diego and Busch Gardens Williamsburg. There have been three tiger themed names patented as well, which leads us to believe that tomorrow the new ride will be a coaster themed to tigers. Again, just a guess…but be sure to follow along with us tomorrow to find out!

Stay tuned for more from Busch Gardens Tampa, and be sure to get social with us on Facebook and follow along with us on Twitter @BehindThrills for the latest updates!
For our latest theme park videos please be sure to subscribe to us on YouTube!
For more information about Busch Gardens Tampa, including tickets, visit the official website by clicking here!