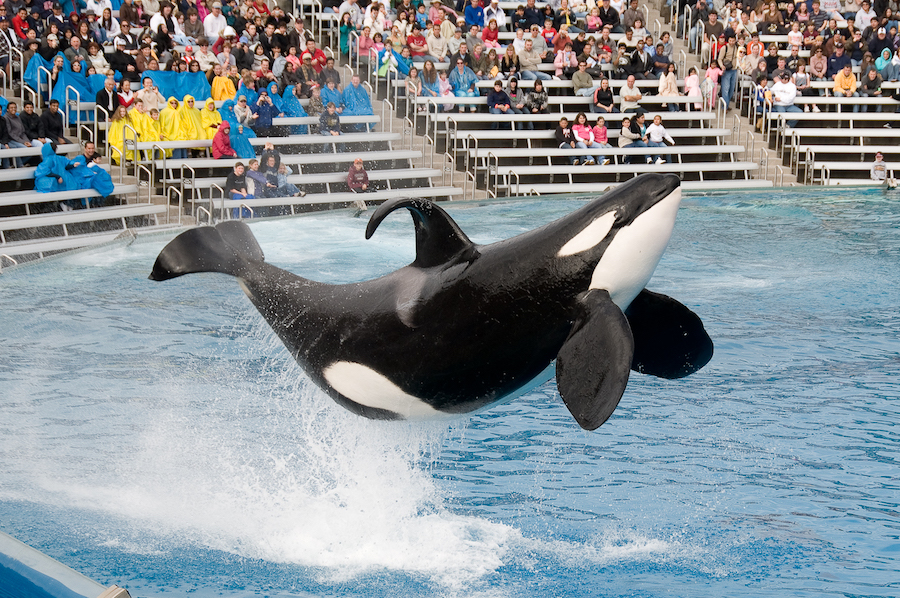 Yesterday we, talked about the rumor from ThemedReality about the pending buyout of SeaWorld by Six Flags. Today we have a little bit more information about the rumor, and also look at the implications of what the rumor could mean. Check out our video below where we break it all down, and speculate on the new information.
Video-Is Six Flags buying SeaWorld, and what does it mean if they do?
Since yesterday, people have been all up in arms about the rumor and have done everything from voice opinions to even start petitions. Yes, someone has started a petition to keep Six Flags from buying SeaWorld.
The petition states that "we coaster enthusiasts are so afraid of what Six Flags is gonna do". It urges people to sign the petition and keep Six Flags from "trashing" the parks. You can view the petition here.
Petitions rarely help, and if the type of buyout happens that we think will happen (see the video above), then it's not really going to matter much anyway.
Back to SeaWorld and Six Flags. In the latest ThemedReality post, they go into how and why a buyout not only makes sense, but how it could really happen. And you're absolutely right, Six Flags buying SeaWorld just to get the parks here in the United States makes ZERO sense. Six Flags themselves is $2 billion in debt, most of their parks are not very good with upkeep and maintenance, making the parks really trashy. But what if they weren't looking to expand their stateside portfolio, and what if they had some kind of rich uncle to help make the purchase with them?
That really seems to be the case here, as Riverside Holdings is the Six Flags license holder in China. They are building parks in China, and a lot of them. Like I say in the video above, it's not really going to boil down to a cash deal, but more of a takeover of stock. Like I say in the video above, it's not about the Orlando and San Diego parks, it's about bringing the SeaWorld name to China. In that scope of the deal, everything starts to make sense. Will it happen? Well, that's a 50/50 shot. Talks are talks, but what about ACTUALLY happening?
It could happen, and according to the latest with Zhonghong pretty much falling apart, and not able to build theme parks, the chances of SeaWorld's licensing falling away from Zhonghong looks pretty good. And if Zhonghong can't build the parks, why would they keep the stock?
Stay tuned for more from SeaWorld, and be sure to get social with us on Facebook and follow along with us on Twitter @BehindThrills for the latest updates!
For our latest theme park videos please be sure to subscribe to us on YouTube!
For more information about SeaWorld, including tickets, visit the official website by clicking here!