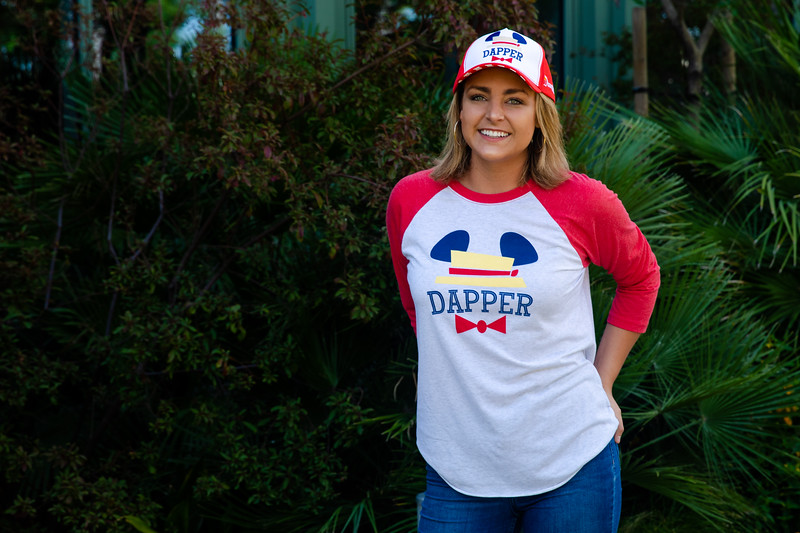 Disney today revealed a sneak peek at some of the new collections and limited-edition sets attendees can get their hands on during D23 Expo 2019 at the Anaheim Convention Center from Aug 23–25. During the show, fans can scoop up never-before-seen collections across the three Disney-operated retail shops on the Expo floor: shopDisney.com | Disney store, The Dream Store, and Mickey's of Glendale.
D23 Expo 2019 attendees will be introduced to new collections that
celebrate milestone anniversaries and fan-favorite characters across
Disney, Pixar, _Star Wars_, and Marvel along with must-have official D23
Expo 2019 gear and accessories, nostalgic Disney Parks-inspired items,
and limited-edition collectibles celebrating Walt Disney
Imagineering's heritage.
Below are highlights of some of the exciting merchandise fans will be
able to purchase at the show.
SHOPDISNEY.COM  | DISNEY STORE – Home to the widest assortment of
Disney merchandise for everyone in the family, D23 Expo 2019 merchandise
will give fans a wide variety of specially curated collections and
limited-edition (LE) series with a behind-the-scenes twist. Honoring
some of Disney's biggest legacies, here is a snapshot of what fans
will see:
* DISNEY DESIGNER COLLECTION: MIDNIGHT MASQUERADE SERIES – The
fan-favorite series returns with a new twist and features doll sets of Tiana and Naveen, Giselle and Edward, and Aurora and Phillip. Rapunzel, Belle, Meg, Cinderella, and Esmeralda will also be included. In addition to dolls, fans can pick up pin sets, stationery, mug and plate sets, and more
* LEGACY COLLECTION – This LE collection will celebrate anniversaries
and milestones for some of the most beloved Disney characters and films including:
* DONALD DUCK 85TH – Plush, collectible pins, a retro T-shirt,
varsity jacket, hat, and more
* SILLY SYMPHONY 90TH – Spirit Jersey shirt, retro T-shirt, pins, and more
* _THE LION KING_ 25TH – Celebrate the wonder that is _The_ _Lion King_ with LE collectibles, plush, litho set, and more
* _THE LITTLE MERMAID_ 30TH – Celebrate 30 years of _The Little
Mermaid_ with journals, ornament sets, pins, apparel, dolls, and more
* DISNEY•PIXAR
* Take home a LE "Talking Woody," "Talking Jessie," and
"Talking Bullseye," along with a LE plush set of Ellie and Carl in
their "Adventure Book" and much more
* BACKSTAGE COLLECTION – Go "Backstage" for a behind-the-scenes
look into Disney•Pixar, Marvel, Lucasfilm, and Walt Disney Animation
Studios to celebrate the artistry, legends, and rich heritage of The
Walt Disney Company.
* DISNEY BACKSTAGE COLLECTION SUBSCRIPTION BOX – D23 Expo guests
will be among the first to see and order the new Disney Backstage
Collection subscription box, which celebrates the artistry of Disney
through limited-release T-shirts, pins, and more, delivered to your
doorstep—all in a custom-designed package.
* WALT DISNEY ANIMATION STUDIOS "UNDER THE HAT" – LE _Wreck-It
Ralph _Shadow Box, mug, and sketchbook
* DISNEY•PIXAR "UNDER THE LAMP" – Pixar campus hat, fleece,
tiki crew mug, and more
* LUCASFILM "BEHIND THE FORCE" – All-new crew jacket and hat
along with a LE "Java the Hutt" T-shirt, mug, and more
* MARVEL "BEHIND THE HERO" – A LE _Black Panther_ Shadow Box,
hat, and more
* MICKEY MOUSE SHUFFLERZ – Fans can extend their "Mickey Mouse
Memories" collections with the new Mickey Mouse Shufflerz that
highlight Mickey through the years—pressing the top of the figures 10 times causes them to "shuffle" along their way! Pick up the LE
13-pack or single figures.
THE DREAM STORE – Jam-packed with D23 Expo 2019-themed official
merchandise and other specialty items from Disney Theme Park
Merchandise, The Dream Store returns with something magical for Disney fans of all ages. This year, guests will discover whimsical assortments inspired by the Dapper Dan's, Main Street, U.S.A., and iconic Mickey
balloons on a variety of items including apparel, art and collectibles, accessories, pins, and more! The Dream Store is a Disney enthusiast's dream come true. Highlights include:
* DAPPER DAN'S – This collection features a "Dapper Dress"
from Her Universe along with adult T-shirts, a Spirit Jersey shirt,
pins, plush, Funko POP figures, and much more
* MICKEY BALLOONS – Evoking the feeling you get as you stroll down Main Street, U.S.A., the Mickey Balloons lend their iconic look to an assortment that includes adult apparel, a Spirit Jersey shirt, skirt from Her Universe, hats, mugs, accessories, and more
* OFFICIAL D23 EXPO 2019 GEAR – Swing by to grab official 2019 D23 Expo gear and apparel including T-shirts, a Lounge Fly mini-backpack, hat, pins, and more!
MICKEY'S OF GLENDALE – Mickey's of Glendale, the Walt Disney
Imagineering store, returns with two stores for three days only for D23 Expo attendees at the Anaheim Convention Center:
* MICKEY'S OF GLENDALE MAIN STORE – Mickey's of Glendale will
feature exclusive merchandise designed by Imagineers, including hats,T-shirts, accessories, and more. Additionally, Guests will have the opportunity to shop limited-edition collectibles celebrating Walt Disney Imagineering's heritage.
* ATTRACTION QUOTE T-SHIRT COLLECTION – An assortment of T-shirts that let fans celebrate the most iconic quotes from their favorite
attractions through bold graphics.
* MICKEY'S OF GLENDALE PIN STORE – Disney pin enthusiasts will
want to stop by the Mickey's of Glendale Pin Store, which will feature a large assortment of limited-edition pins.
Attendees can also head to "Uptown Disney" for an interactive
shopping and photo experience, featuring merchandise available through shopDisney.com. In this booth on the showroom floor, fans can shop, snap photos with friends, and discover hidden surprises around every corner and magic in every step. Featured product includes the "Black LeatherCollection" from Disney store China along with Marvel's Iron Man MK50 Robot by UBTech, "The Lion King" Mighty Roar Simba from furReal, _The Little Mermaid_ apparel and accessories, _Toy Story 4_ apparel from Fifth Sun, new _Star Wars_ items, Mickey Mouse LEGO® Ideas Steamboat Willie set and the relaunch of the Minnie Mouse Dose of Colors
collection.
Want to see even more merchandise? Head over to the official D23 Website to see pictures and pricing for everything available!