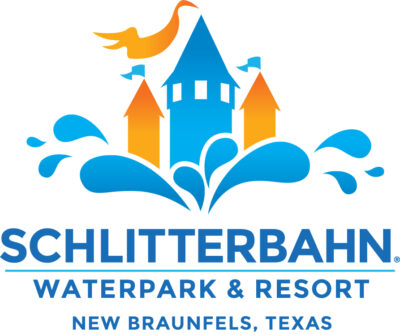 On Thursday, Cedar Fair and Schlitterbahn announced that they have come into a deal to purchase two of the Schlitterbahn parks in Texas for a combined amount of $261 million dollars. Schlitterbahn Galveston, and the flagship park, New Braunfels will be sold to the theme park giant, who also reserves the rights to the Kansas City location.
"We are very excited about the opportunity to bring these two award-winning Texas water parks into the Cedar Fair family," said Richard Zimmerman, Cedar Fair's president and CEO. "These properties represent new markets for us with attractive demographics in the growing Central Texas region, and they align with our strategy to identify compelling opportunities to accelerate our growth and profitability. The investments we have made over the past five years to strengthen our back-of-house and customer-facing systems will support a smooth integration of these properties by ensuring a premium guest experience, strong team collaboration and superior execution."
Zimmerman continued, "Schlitterbahn employees are known throughout the industry for their innovation and dedication to the quality of the guest experience. Because of their work, the water park located in New Braunfels has been recognized as the 'Best Water Park in the World' for 21 straight years, and Galveston has received recognition as the 'Best Indoor Water Park in the World' for a decade. We look forward to adding these parks to Cedar Fair's industry-leading portfolio of regional entertainment resorts."
The decision comes after a series of legal and financial troubles for the park, including arguments between investors and the owners (the Henry family) over the North Padre Island Park, and several allegations and lawsuits over the 2016 decapitation death of Caleb Schwab on the record breaking Veruckt Water slide at the Kansas City park.
In addition to the two Texas Parks, Cedar Fair has the right to purchase the Kansas City Park at a later date for $6 million dollars. Up until now, there were no Cedar Fair parks in Texas.
So, how will this change things? Cedar Fair has already pledged $15 million dollars over the next two to three years, most of which will be used to improve food and beverage options and possibly accommodations.
Schlitterbahn has been instrumental in pushing the waterpark industry forward with innovative new rides and products. It was the first to launch a watercoaster, and even a dark ride waterslide. It set the bar pretty high for waterparks around the world.
In 2014, we had the chance to check out the New Braunfels park, and fell instantly in love.
The Schlitterbahn park had charm, and flair using tons of amazing landscapes and areas to create interesting slides and attractions. It'll be interesting to see how Cedar Fair utilizes these parks, and if they will keep them unique or just mold them in with their "Soak City" brand. The Two Texas parks will keep their Schlitterbahn name and branding. Two other parks will be kept by the Henry family, though they will be rebranded with a different name.
Following this transaction, Cedar Fair's portfolio will consist of 15 parks, resort accommodations totaling more than 2,000 rooms across six parks, more than 600 luxury RV sites across four parks, and two marinas.
Stay tuned for more, and be sure to get social with us on Facebook and follow along with us on Twitter @BehindThrills for the latest updates!
For our latest theme park videos please be sure to subscribe to us on YouTube!