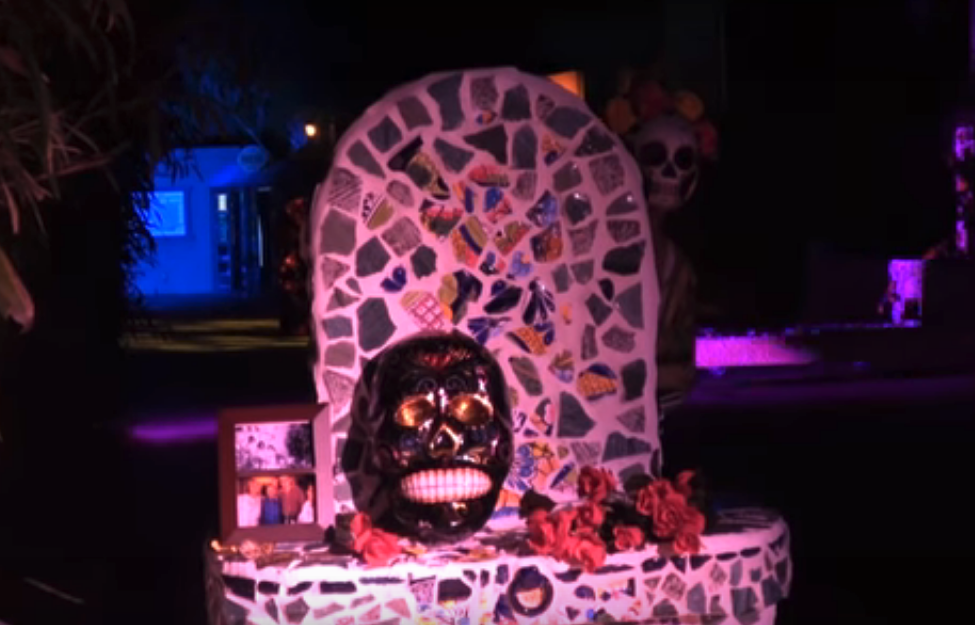 Summer is almost here, and of course that means that so is Haunt Season! Okay, so that means that we have three whole months of sweltering heat and long theme park lines before we get to the sound of chainsaws and screams. However, this year at Busch Gardens Tampa, things might be a little different than guests are used to. We could be seeing the start of a long rumored change at the park, in particular for the annual Howl O Scream event. What could it be? Don't worry, I'll make sure that you're all…included.
Behind the Thrills sources have pointed us in the direction of Howl O Scream at this year's Busch Gardens Tampa. The event is traditionally a separate ticketed event, unlike at Busch Gardens Williamsburg and SeaWorld San Antonio. This year, Busch Gardens Tampa is rumored to drop the extra ticket, and make the event included with theme park admission. Why now? Why after almost 20 years of the event will it become part of the daily ticket, and why do we think this is more than a rumor? Well, it's complicated, but kind of simple as well.
Let's first look at why we think this is more than a rumor, and the official Howl O Scream website.

Traditionally, the Howl O Scream website is a big teaser of things to come for the new year at the event. As you can see in the screenshot above, at the time of this article…there wasn't an official Howl O Scream website. Click here for yourself and see.
Back? Good. Now we'd like to direct you to the events page at BuschGardensTampa.com. The event is listed there…and unlike in years past, there's no information about it at all. Before there would be a separate website just for Howl O Scream, kind of like Halloween Horror Nights. There would be a different page for each park that had the event.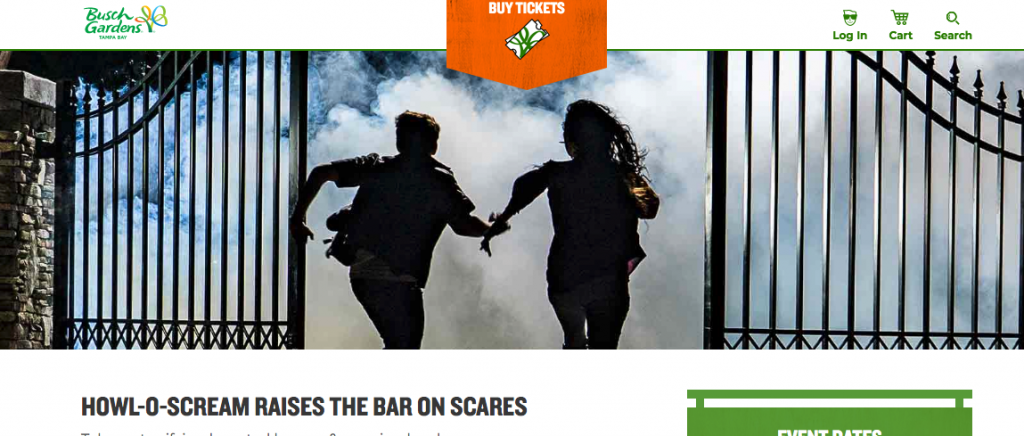 Could be a coincidence, but there could be another reason that is much more simple. It's just another event, included with theme park admission. Further evidence is in the parks own annual passholder website. There you can find information about the various perks of being an annual passholder, including free tickets for certain pass levels. Those free tickets are not valid from October 1st-31st. If you look at Busch Gardens Williamsburg, SeaWorld San Antonio, and SeaWorld Orlando, and even SeaWorld San Diego. Why? Because all of those parks have Halloween events during those dates. Why would it matter if passholders brought guests for free during those times at BGT if they were going to get pushed out to make room for Howl O Scream guests?
So, Why Change it?
Simple. Because adding Howl O Scream gives passholders a reason to come back every night of the event. Sure, it will be a little bit busier, but it will also make sure that passholders are in park more to spend more money on front of the line tickets, tours and of course food and alcohol. It adds so much more value to the annual pass, and to Howl O Scream if passholders can come as much as they want.
Won't That Be Bad for Business?
Well, as we said before, while the park will miss out on the ticket sale prices, they will add so much more in merchandise, tours, food and alcohol sales that it should make it more than worth it for the park to make it just a huge nighttime event. Plus, if you look at other parks like Busch Gardens Williamsburg and SeaWorld Texas, it has a massive effect on crowds, with both parks usually hitting capacity on weekend nights in October. You'll see more people staying in park longer, and spending more money…and even more, it would be the perfect way to entice casual visitors that usually ONLY come for the Halloween event to buy an annual pass.
If it's open for all guests, does that mean it won't be scary?
One of the biggest fears of haunt fans at theme parks is that eventually the park is going to have a big change of heart, and make it their scary events family friendly. That isn't the case at Busch Gardens Williamsburg, or SeaWorld San Antonio. Both parks have events during the daytime that cater to kids, but at night both parks turn into an event that is recommended for ages 13 and up. The only difference is that they don't force everyone out, and make them come back with a different ticket. That means more kids at the events, but we've seen those same kids first hand get chased through the park, or even have strollers invaded. Just like before, nothing is off limits.
Busch Gardens Tampa, in fact, seems to be expanding their Halloween event for kids during the day, and will be rolling out Safari of Fun Kids Weekends. Those events will feature the Sesame Street gang, a hay bale maze, trick or treating and of course lots of other activities for kids. It's the perfect way for families to celebrate Halloween, all while not being scary…but when the lights go down, the adults and bigger kids get to have their fun.
But Maybe There's Another Option at Work
While making the event free is definitely one way to go, there might be something else happening as well. Our friend Lance at Screamscape points out that Scarowinds used to be an extra ticket event at Carowinds. While it's not included with daily admission, and it's still technically a separate ticket, it is included for annual pass members. Much like Busch Gardens Williamsburg did with ChristmasTown. There's still a separate ticket, unless you're an annual Passholder, then you get the event for free. It gives the park more ticket sales while increasing annual pass sales as well.
Now, we don't know for sure if this is happening yet, and it has been a rumor for years, but with the new annual passes, and the changes on the website, we're convinced that this year we will see the park make the move. It only makes sense from a point of sale, point of view.
Howl O Scream at Busch Gardens Tampa will celebrate 20 years this year, and will run on select nights beginning September 20th through November 2nd. So far there is no information about houses…or fittingly enough tickets.
Again, we could be 100% wrong on all of this, and unless the park announces it, it's not happening.
Stay tuned for more from Busch Gardens Tampa, and be sure to get social with us on Facebook and follow along with us on Twitter @BehindThrills for the latest updates!
For our latest theme park videos please be sure to subscribe to us on YouTube!
For more information about Busch Gardens Tampa, including tickets, visit the official website by clicking here!