The 2019 season is winding down for a lot of Cedar Fair parks across the country. As they get ready to board up for the season, many are rolling out plans for the 2020 season. The company Han picked today, August 15th as the day to roll everything out. The biggest announcement will come at 10 pm on Thursday night from Kings Island, which is expected to unveil yet another coaster to add to their collection.
Cedar Point
The flagship park in the Cedar Fair chain will be celebrating 150 years as a lakeside getaway. In 2020 the park will be rolling out new additions, and renovations to the park. Not everything has been announced yet, but here's just a few of the additions that the park is expecting:
A new nighttime celebration will take place along the Main Midway
New (and throwback) food items
Nostalgic merchandise and souvenirs will give a nod to the park's historic past
A reimagined Town Hall, complete with a more detailed look at Cedar Point history
A river expedition for the entire family
If all that wasn't enough, the park also unveiled the new Gold Pass. This $99 pass will include unlimited access to next year's season-long celebration–but it also offers unlimited visits to Cedar Point, and Cedar Point Shores Waterpark for the remainder of 2019, including HalloWeekends. It includes free parking, discounts on food and merchandise, bring-a-friend admission discounts and exclusive ride times. The Gold Pass also comes with access to"Golden Entry," the opportunity to ride some of the park's best attractions 30 minutes prior to posted park opening time
Sounds like we're just seeing the tip of the iceberg for new additions. We'll have to see what else is announced as the year comes to a close. More details.
Canda's Wonderland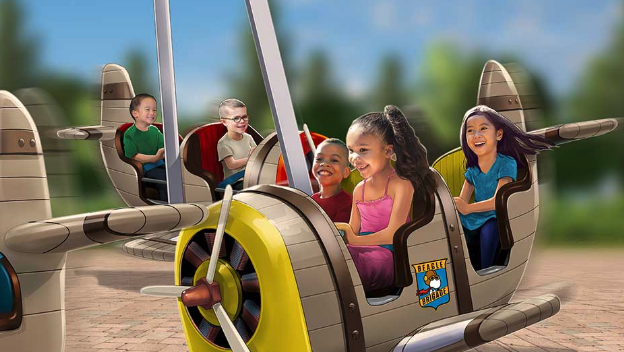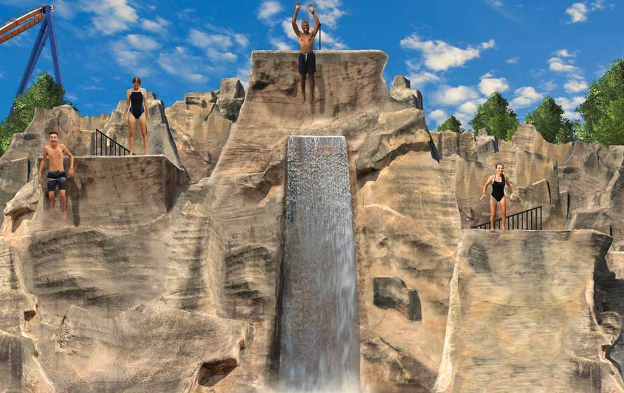 Canada's Wonderland has already unveiled their two attractions for 2020, with Beagle Brigade Airfield coming to Planet Snoopy in 2020. There's also Splash Works water park. Guests will experience the exhilaration of cliff jumping from a variety of heights into the water below, with the ultimate challenge of conquering the highest peak at 25 feet. More details here.
California's Great America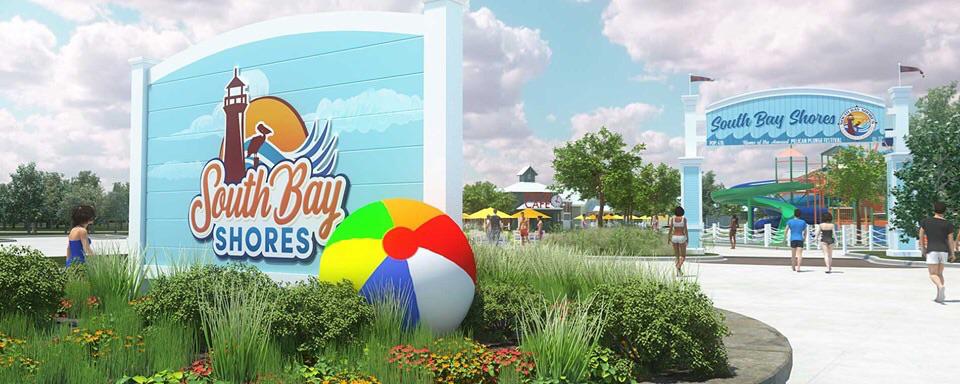 California's Great America is going big with a brand new waterpark. South Bay Shores is going to be brand new, and will feature featuring seven completely new water attractions, new and upgraded food and merchandise locations, premium cabanas and a sandy beach play area – all richly themed to reflect the excitement and fun of the Northern California coast and South Bay regions. More details here.
Michigan's Adventure

Camp Snoopy is coming to Michigan's Adventure.
Camp Snoopy will feature five family rides, including a family-friendly roller coaster and beautiful natural landscaping with plenty of shaded seating and pathways that offer something to explore around every corner.
Camp Snoopy will feature five new rides aimed to please families with kids from toddlers to tweens:
Woodstock Express: Little thrill seekers can join parents and grandparents on this family roller coaster with plenty of ups and downs, just like the flight of Snoopy's best bird buddy.
Beagle Scout Lookout: Adventurers will board a version of a colorful hot air balloon and float high in the sky.
Mud Buggies: Kids will climb aboard their very own all-terrain vehicle for a bouncy ride.
Camp Bus: This fun family ride takes passengers soaring up and down and all around on a wacky bus with Snoopy in the drivers' seat.
Trail Blazers: Riders will buckle in and zoom around a track, like an off-road expedition.
In addition, the new Beagle Scout Acres will feature a large climb-and-play structure with lots of interactive features and things to climb.  More details.
Worlds of Fun-Oceans of Fun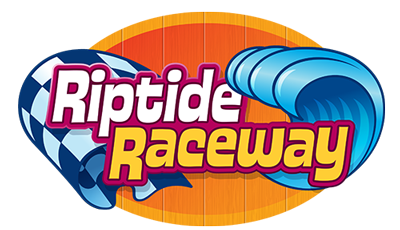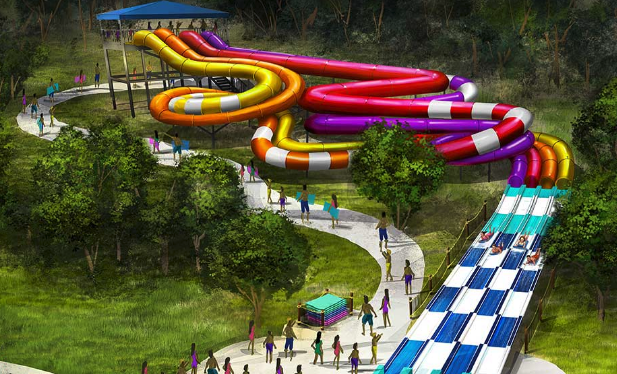 Riptide Raceway will take guests five stories high before they speed down four side-by-side tunnels atop a soft foam mat. Riders in each lane will race more than 476 feet to be the first to reach the finish line as they make an exhilarating journey down a winding hillside, around a tight 360-degree loop and through a rapid final descent before splashdown. More details.
Valleyfair

On select days during the summer of 2020, Valleyfair guests can see, hear and experience how the world kicks up its heels at Grand Carnivale, a larger-than-life cultural celebration with something for everyone. More details.
Kings Dominion

Coconut Shores takes the lime and the coconut, provides the perfect place for families to cool down and have fun. Kids of all ages can explore their way to the top of Lighthouse Landing, a 45-ft tall multi-level aqua play structure featuring hundreds of interactive elements for a splashtastic time. The little ones can find their own piece of paradise at Sand Dune Lagoon, a 3,000 square foot wave pool with playful 1-foot tall waves and interactive splash elements. And, a new dining experience showcasing a variety of flavors designed by our executive chef will bring families together for a relaxing meal.
Dorney Park

Dorney Park & Wildwater Kingdom will be making waves in its water park when the new beach-themed multi-level play structure, Seaside Splashworks, debuts in 2020. The new family attraction will feature more than 75 play elements. More details.
Carowinds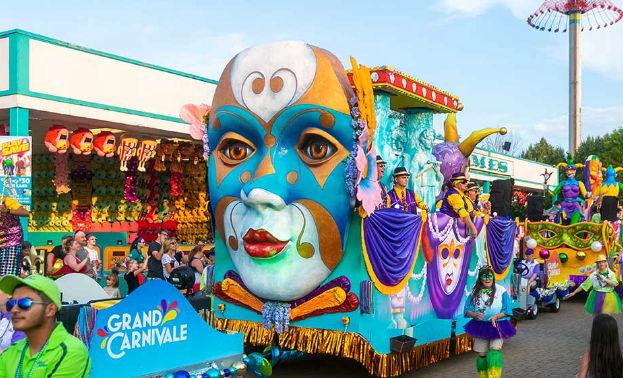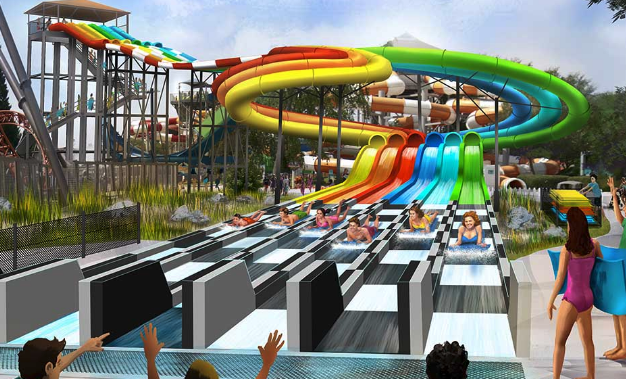 Carowinds will be adding both the Grand Carnivale, which is their version of a Mardi Gras party, and Boogie Board Racer, the longest mat racing slide in the Southeast. More details.
Stay tuned for more from Cedar Fair, and be sure to get social with us on Facebook and follow along with us on Twitter @BehindThrills for the latest updates!
For our latest theme park videos please be sure to subscribe to us on YouTube!