Fete des loges is a fair that takes place just outside of Paris in July through mid-August and would be our first stop of a month-long trip around Europe.
Fete des Loges 2023 begins in June.
Notable Attractions
Schwarzkopf Jet Star: One of the last remaining roller coasters of its kind!
The Tagada: A large round bowl that you sit in shakes violently with no restraints, what could go wrong?
Ghost Train: A great version of this classic fair ride.
---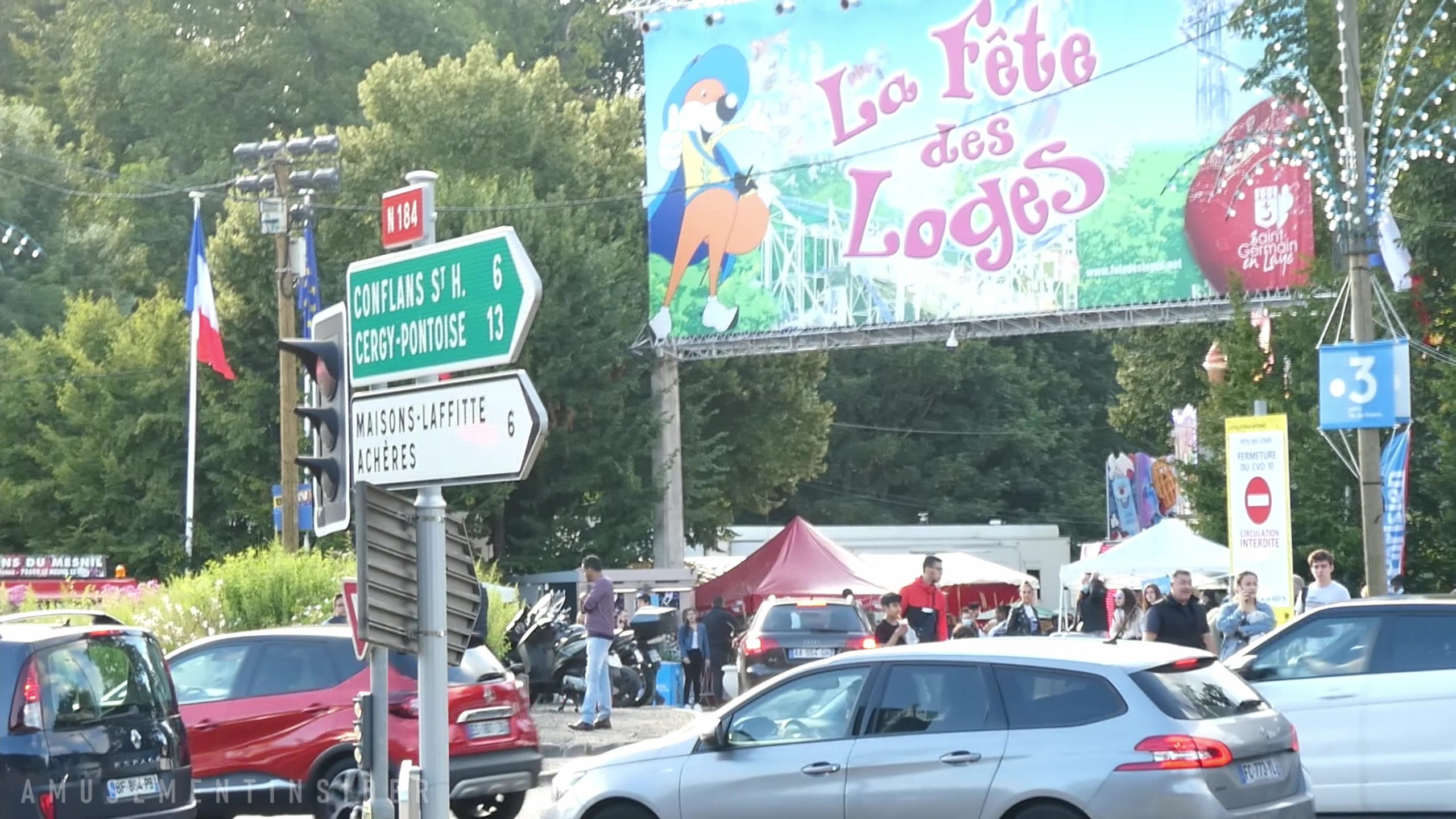 Entrance is free to the fair like most European funfairs, however, European funfairs are mainly different showmen per ride versus the American equivalents, which are usually one showman. This means unlimited ride bands aren't a thing in Europe, and searching for coaster credits over here inside fairs gets expensive, quick. If you wish you can technically take a train and tram to the fair from Paris. Otherwise, parking is a bit of a bottleneck down small long one-way dirt roads, and almost impossible to leave afterward. Luckily we got out without a scratch.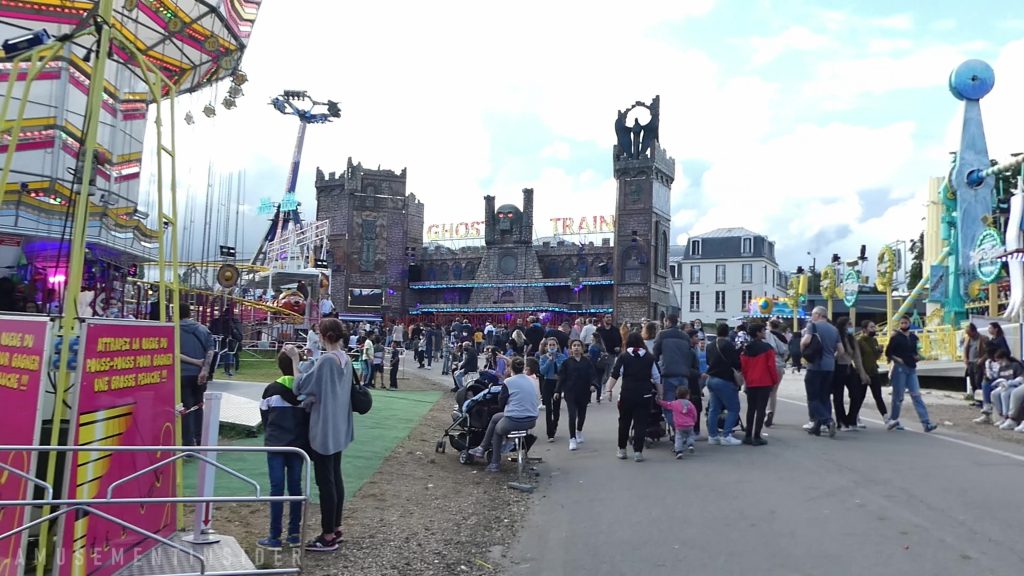 Interested in a video instead of reading? Watch below!
The Schwarzkopf Jet Star, operated by what we can only assume was the owner's son pushing the buttons, was really having a great time, was the first coaster of the trip. From the legendary Anton Schwarzkopf, one of the most renowned coaster designers ever, this portable model that had more than 10 duplicate models manufactured beginning in the '60s used to be seen along the Jersey Shore, Coney Island, Knobel's amusement park in Pennsylvania, and other spots around the World; however, there are few left operating today.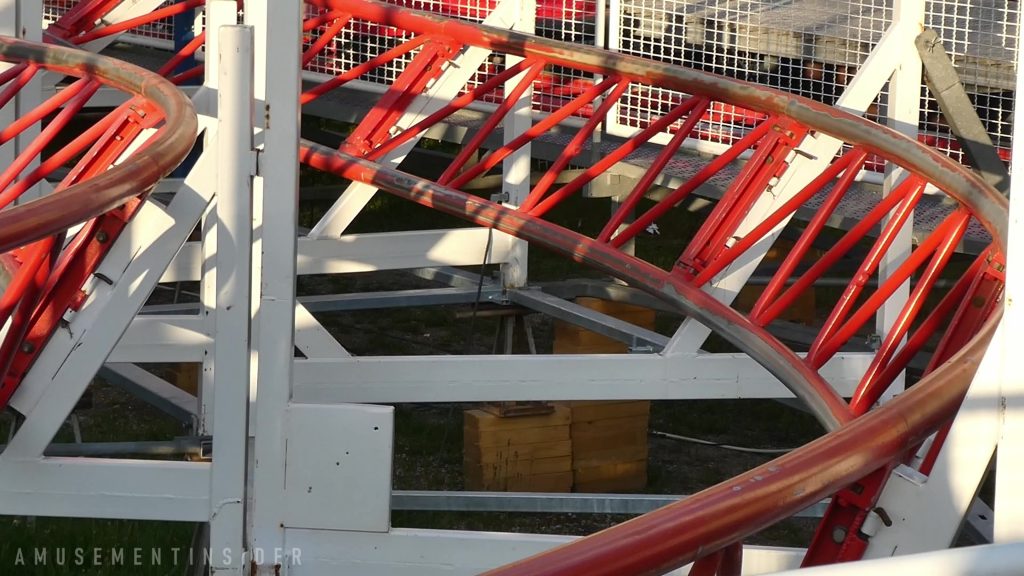 The Schwarzkopf delivered in every way possible, scary head-choppers, great speed, terrifying turns that were low to the ground, it was great. The Ghost Train was up next, with a fun little queue with some challenging obstacles before the cart ride through the dark began.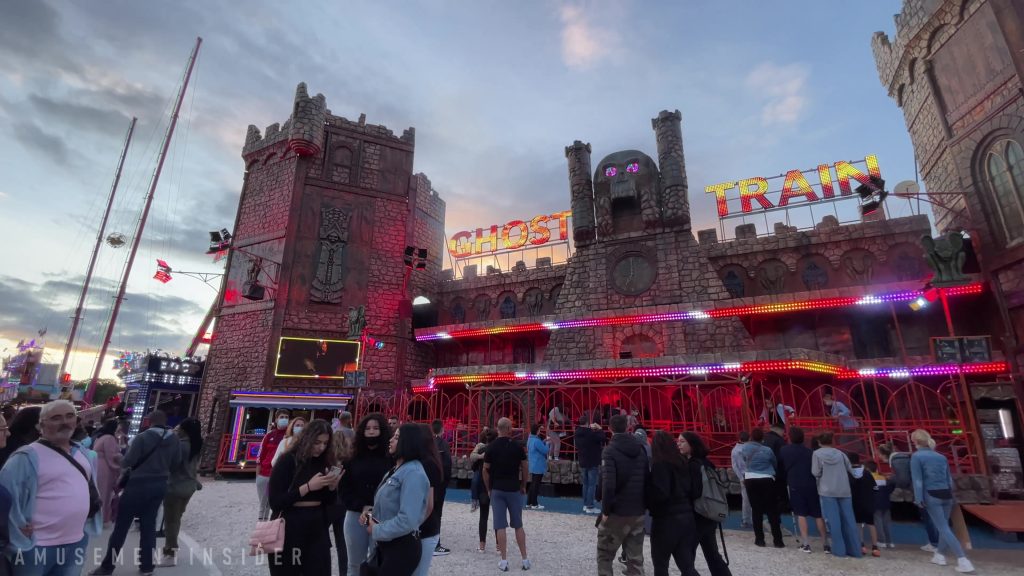 And from here, to the next credits at the funfair. A small kid coaster, and the third credit of the trip, a Mondial coaster, but for some reason this coaster has duct tape shoulder restraints and I don't believe it usually does, it was very uncomfortable, and I don't know why it has them, so that was… comforting.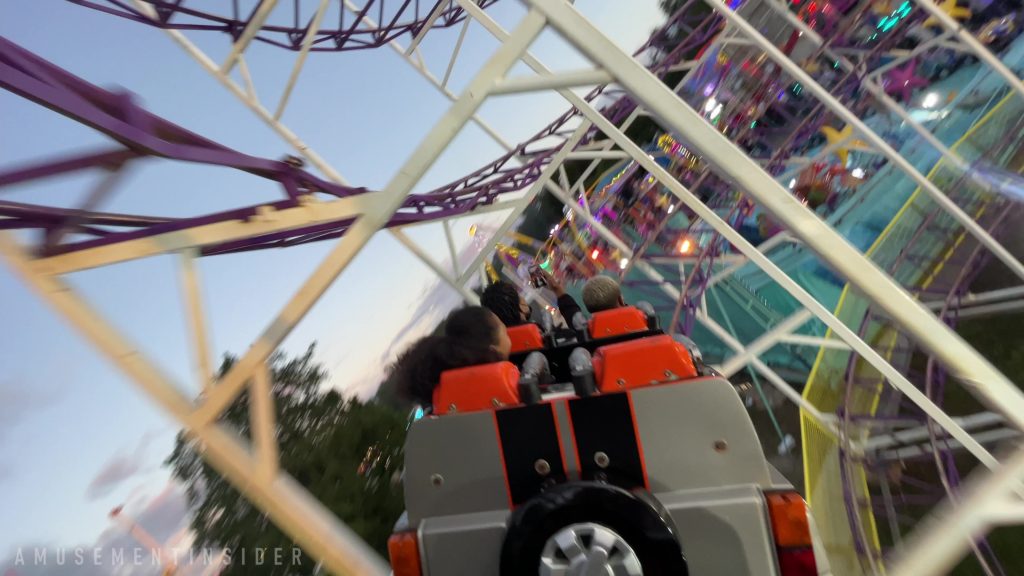 The coaster is called "Roller Coaster", and for all you coaster-counters out there trying to organize by showman, this is owned by Belgium's Rene Bufkens. After that death trap Jeep ride, it was finally time for the Tagada.
The Tagada: Home to an average of more than 2500 accidents per year according to one source, this fair ride outlawed in the USA and Australia is one you can usually find in the European fairs. It is a wild ride where you sit in a large metal bowl and get thrown around, simple enough. But be careful the ride operators sometimes make it seems as if the ride is over, only to jolt the ride again and have everyone fall over.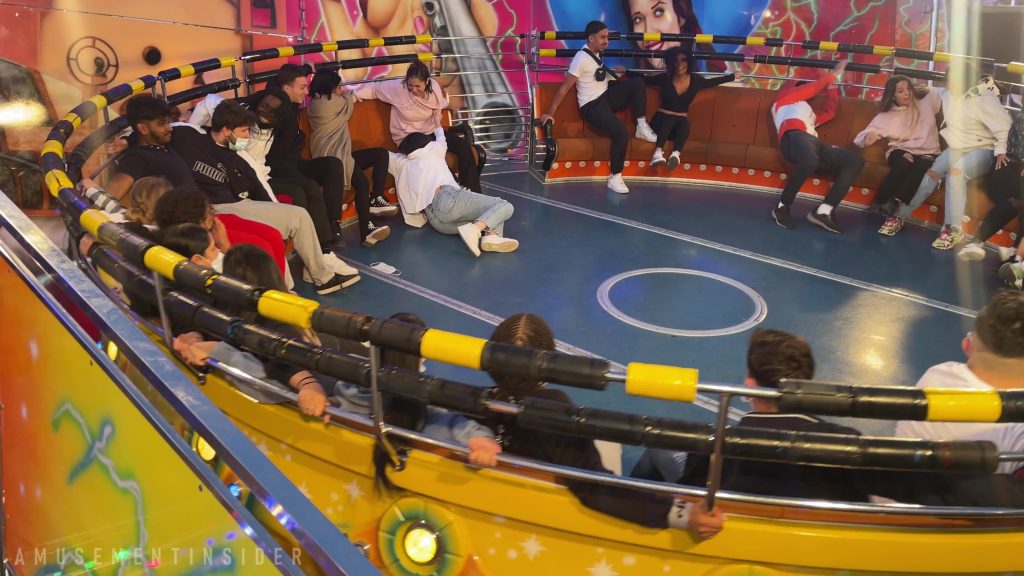 The fair was fun and a perfect spot to start our trip just outside of Paris France.
Total Spent: $36 for three roller coasters, two fair rides, and a hot dog. Rides are about $5-7 each
Time Recommended: 3-5 hours. The fair is not very big but has plenty to do, we were done after a few hours.
Join us at our next stop! NIGLOLAND!
Follow Austin & AmusementInsider over on Instagram & Twitter, and Subscribe on YouTube to keep up with all the latest!