Sometimes surprises just fall into your lap, as they did this afternoon when I opened email. An anonymous reader has sent us what they claim to be authentic pieces of concept art from Disney. We've checked our sources, and have had some calls made to us from "upper levels" and we believe it. Now the question is, are these Blue Sky or are they things yet to come?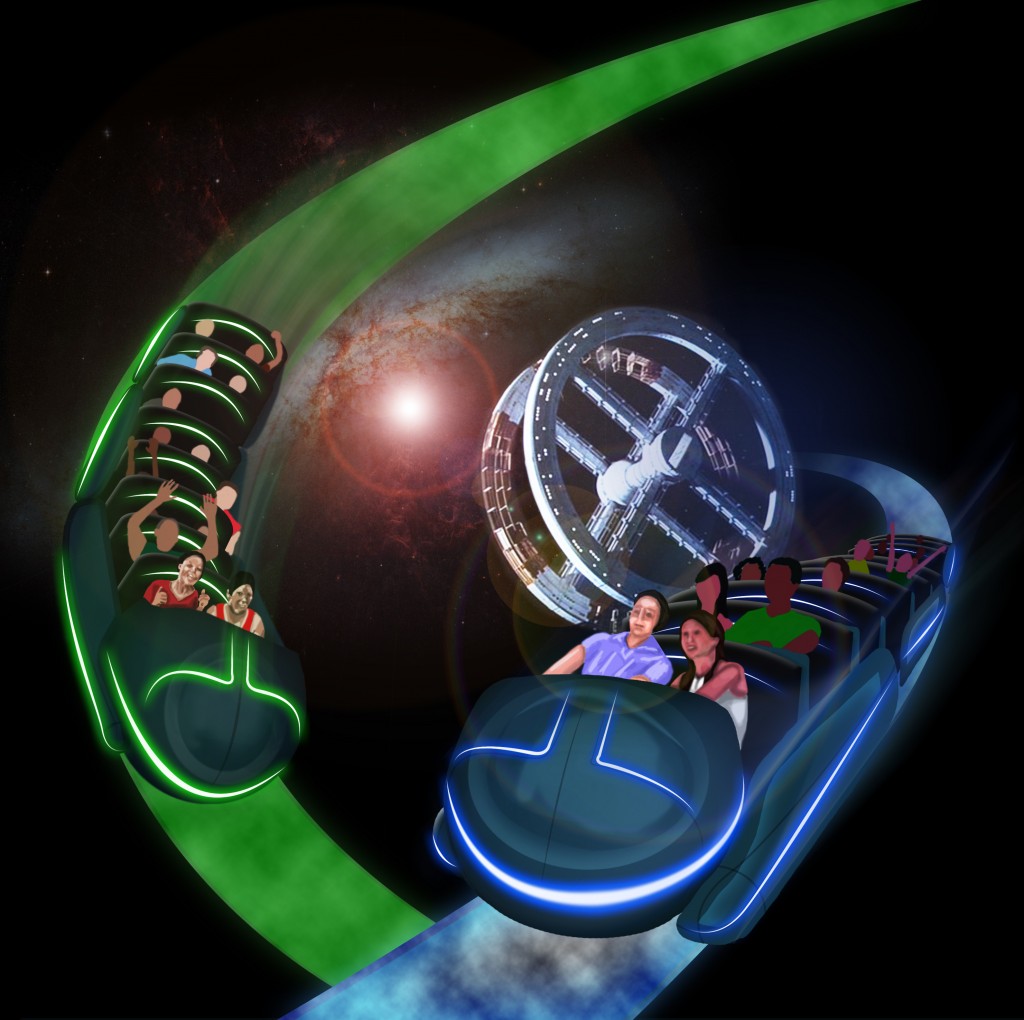 All of us have heard about how Disney has toyed with the idea of taking Space Mountain and retheming it to Tron. In this picture it doesn't look so much like Tron as it does just a huge light upgrade. Imagine a Rockit type LED light coming at you in the dark.

I have no idea really what's going on in this picture. It's described as Alien Encounter V2. Would they possibly redesign the Extra TERRORestrial Encounter to include moving vehicles?
Years and years back there was talk of an all new theme park, or at least a section themed to villains. In this one entitle "Villains Way" it's described as a "Harry Potter-esque village where the villains and villains at heart come to congregate and socialize."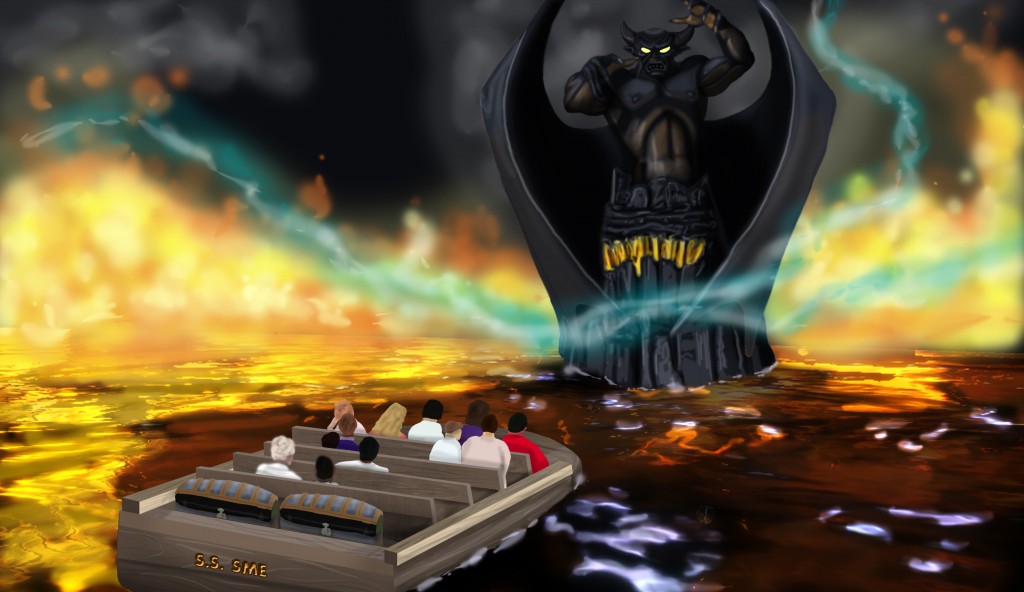 Could this be what I think it is? Could it be a Night on Bald Mountain Boat Ride where we are face to face with the evil demon himself?
So what do you think? Is this Blue Sky concepts previously unreleased or could we actually be seeing something come of these pictures? I'm sure we'll have more to come in the coming days as we dig deeper.
Let us know what you think in the comments below!