I saw Your Highness today in theaters. If you like sex jokes, and raunchy language, you'll laugh as hard as I did.
On to the news.
Kings Island
The park is prepping to open for their season. They begin their seasonal operation on April 30th and daily operation on May 13th. Kings Island shared this photo of Diamondback doing it's pre-season testing with water dummies. Check out the photo below.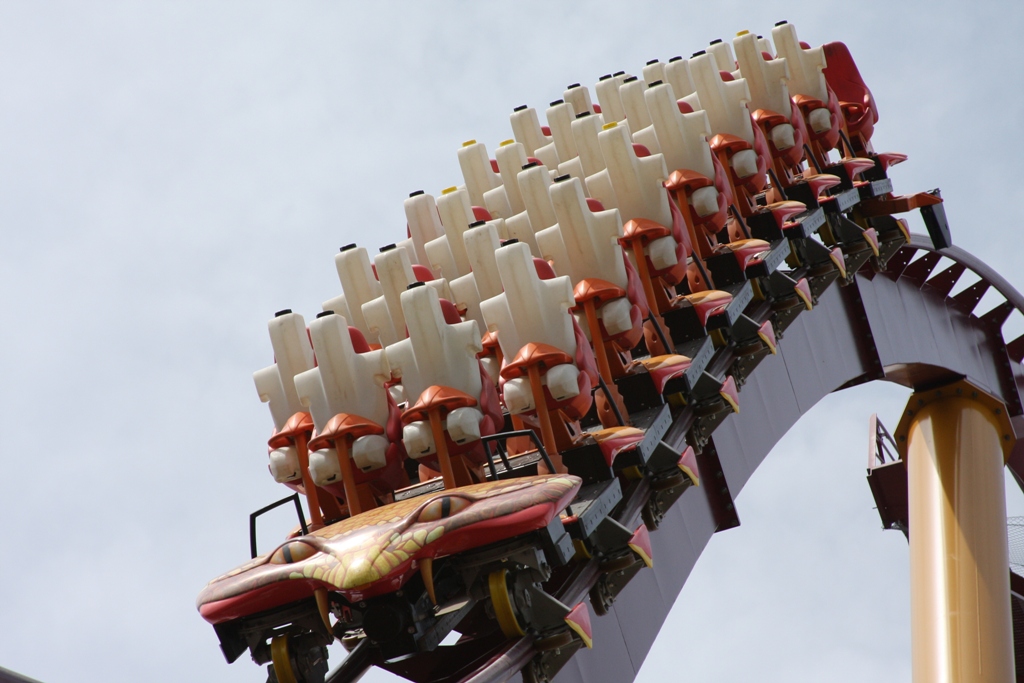 SeaWorld San Diego
SeaWorld San Diego announced the opening date of One Ocean for their park. One Ocean will be opening on May 27th – Memorial Day weekend.
Six Flags Great Adventure
SFGA has announced they will be opening a new coaster and animal nursery. The 154′ coaster is scheduled to open May 25th. The coaster is named Green Lantern after the DC comic superhero. Read the full story.
Busch Gardens Williamsburg
The park celebrated a very special moment this past week as a baby clydesdale was born in the park for the first time in history. Read the full story.
Seems Mach Tower will be opening right around (or on) May 27th. We received a save the date e-mail from Busch Gardens this week to save the date for a media event. Busch Gardens has confirmed nothing official yet, but we'll keep you posted.
Disney
Anthony Daniels explains the role of C-3PO in Star Tours 2 re-opening at Disney (May 20th for Orlando and June 3 for Anaheim). Read the full story.
Savannah, GA
Looks like Savannah might be getting a water park after all. Maybe? Read the full story.
Schlitterbahn
Schlitterbahn's new attractions are stirring up quite a big concern amongst those who live around the park. They are claiming construction is now putting their lives in danger in times of floods. Read the full story.
Global News
Hong Kong Disney
Appears that HK Disney will finish their 2014 expansion a year ahead of schedule and is looking to possible expand even further since they are looking to finish construction a year ahead of schedule. Read the full story.
Thorpe Park
Seems that Thorpe Park is looking to install a crash scene coaster in the park, however it seems to be stirring up a bit of controversy since the park is located near Heathrow. Read the full story.
Quatar
Coming in 2013 is a new theme park targeting extreme sports. How extreme can extreme get? Read the full story.
Bahamas
A 5 year old girl passed away on Thursday after a she drowned at a water park in the Bahamas. She was taken to the hospital and was not able to be revived. Read the full story.