According to Fox News Channel, the lair of the legendary creature "the Kraken" has possibly been discovered. Many do not believe that Kraken has really been uncovered and that more evidence is needed.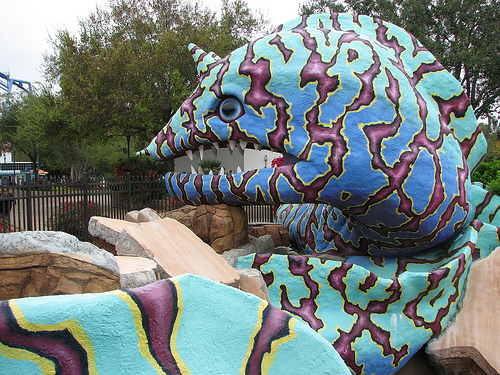 Despite what many say, Seaworld Orlando uncovered video footage of the Kraken. Still alive and well today, Kracken has been captured again and again on vacationer's home video footage, like the footage below.
httpvh://www.youtube.com/watch?v=ZtcjvGHDwzE
While scientsists allege that Kraken is nearly 100 feet long, roller coaster enthusiasts and thrill ride experts suggest that Kraken is more than 4,000 feet long. The beast is also turquoise and yellow, not the reddish color it was once believed to be.
You too can encounter Kraken at Seaworld Orlando. Kraken sends riders through 7 inversions at speeds of 65 miles per hour. Today it is still known as Orlando's only floorless roller coaster.