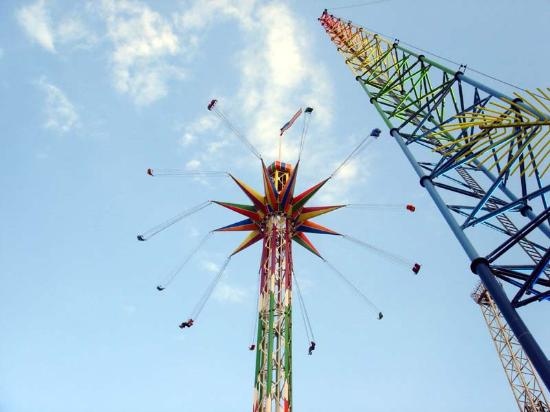 Magical Midway is located on International Drive directly across the street from the Coco Key Orlando Resort. Parking and admission to Magical Midway are free. The area features several different attractions, including a Merry Go Round, Bumper Boats, Trampolines, the "Slightshot", the "Starflyer", the "Space Blast", and three different Go Cart tracks.
According to WDBO, late last night (Tuesday), one of the Go Cart tracks collapsed, sending two people to the hospital. An 11 year old girl crashed while on her Go Cart and was sent to Arnold Palmer hospital. A man was sent to Dr. Phillips hospital after he began to experience pains in his chest. The two are both expected to recover from the incident.
Magical Midway remained open last night after the incident, but closed their Go Cart tracks.
Stay tuned for more information on this incident. For more information about Magical Midway, visit the official website at http://magicalmidway.com.