White sandy beaches, lush tropical forests, a Grand Reef full of saltwater fish, rays and eels, a free flight aviary where birds are free to roam and make friends, with a winding warm water tropical river. What else do you need to make a perfect paradise? How about a freshwater oasis that is home to marmosets, and otters? That's exactly what you get now when you book a day at Discovery Cove in Orlando.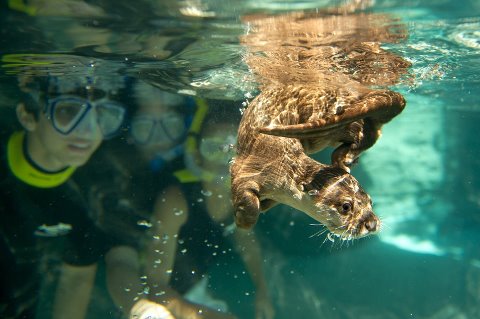 The opening of Freshwater Oasis marks the second step in a complete overhaul that began last year with the opening of the Grand Reef. Freshwater Oasis combines a rainforest inspired canopy of trees with crystal clear freshwater pools. Waterways meander throughout the oasis inviting guests to explore every little nook, cranny and cove. Most of the water comes in at just waist deep, making it a perfect match for non-swimmers. Sunken lounge chairs can be found all over the oasis which allows guests to take a seat and relax in the cool shade, and warm water.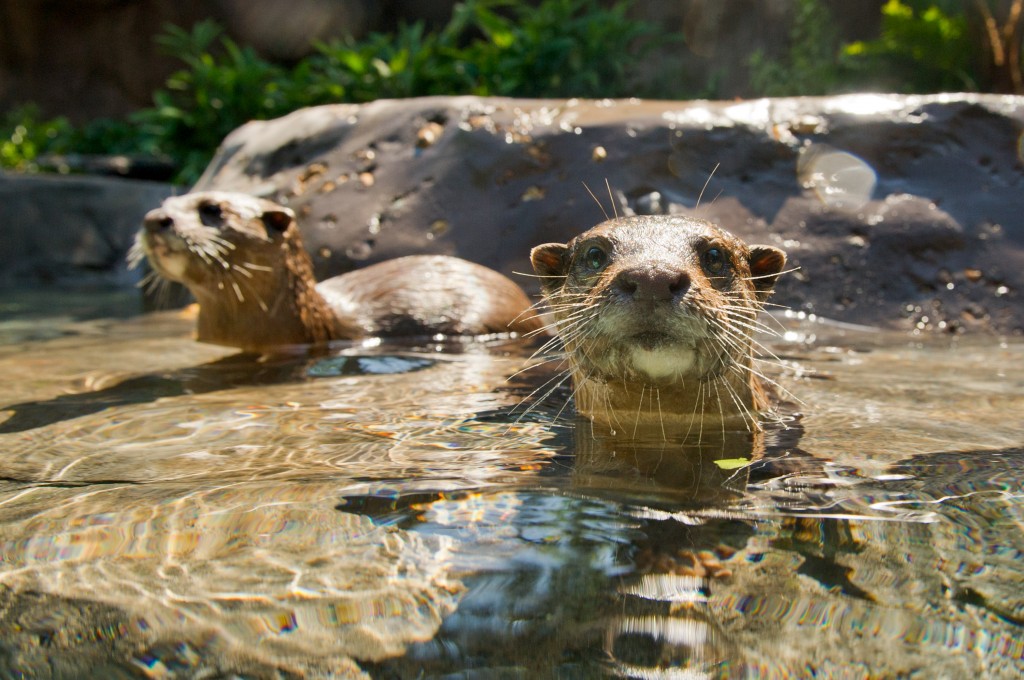 It wouldn't be Discovery Cove if animals weren't part of the Discovery. Two new animals make their way to the aquatic park. Small Asian small-clawed otters are the smallest of all the otters and swim, and interact along side you. A habitat of sunken trees, and unique pathways allow the otters to play and frolic as you do the same beside them. If you're feeling adventurous, wade across to a lonely island where marmosets, a small variety of monkey, jump from branch to branch.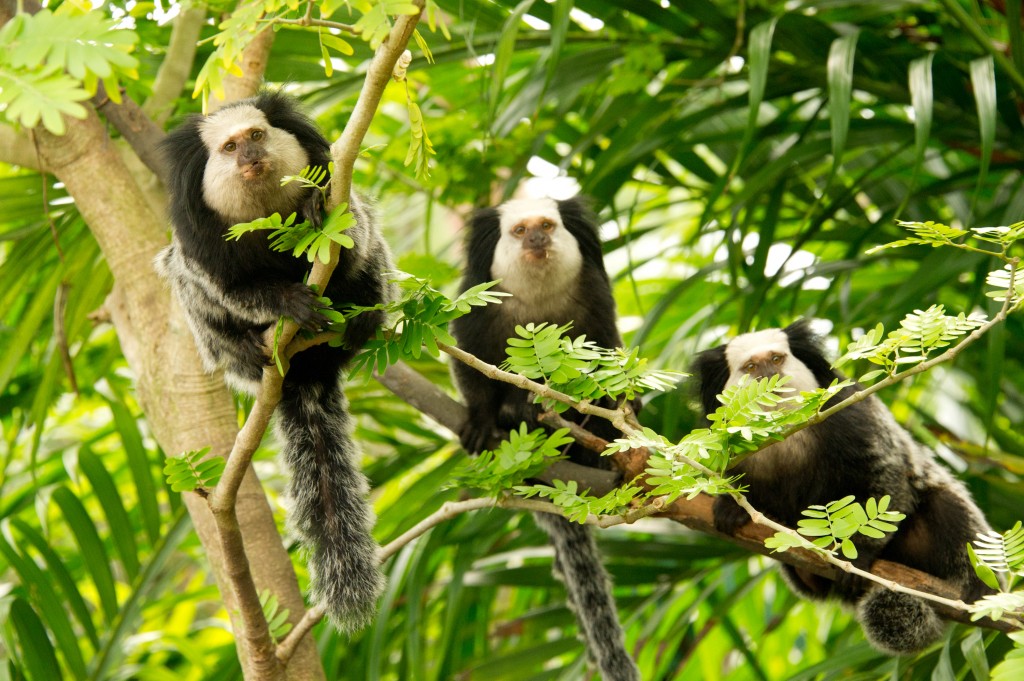 Unlike other parts of Discovery Cove, there will be no glass around Marmoset Island, and the monkeys are free to come down to the waters edge and play. Of course, marmosets are native to the canopies of the rainforest, so more than likely you'll have to settle for glimpses of them leaping from tree to tree and running upside down along branches.
Frewshwater Oasis is included with your regular day resort to Discovery Cove, and is now open for the busy summer season. Packages start at just $199 for the non dolphin package, and $359 if you want to swim with the dolphins. Each package includes admission, snorkel and mask rental, use of vest or wetsuit, breakfast lunch, drinks and snacks, and sunscreen. The only thing you have to bring is your bathing suit!
For more information about Freshwater Oasis, including tickets to Discovery Cove, visit the official Discovery Cove website!