SeaWorld has launched their first-ever game. The game is called "Turtle Trek", just like the attraction that opened at SeaWorld Orlando earlier this year. While this game is currently on available for download in the iPhone and the iPad, I would imagine we could see it coming to the Google Play Store soon for Android users.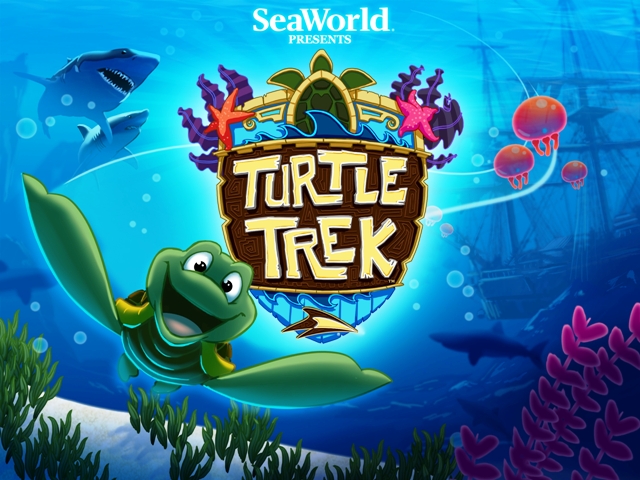 SeaWorld teamed up with Sleepy Giant through it's Flying Grom label to bring this application to life. The game isn't just for kids though – it's perfect for the entire family! It provides a fun and interactive game experience, but it does what SeaWorld does best: it educates. Players can learn about ocean life as they go.
With the help from friendly characters, such as Shamu the Killer Whale or Nyah the Green Sea Turtle, players can collect virtual treasures. As players meet ocean creatures, they earn a sticker to put in their scrap book. The sticker also contains information about the creature and is easily accessible to go back and look at later.
"SeaWorld has a 50-year history of creating entertainment experiences that inspire people to connect with animals, and this type of entertainment is a natural extension for our company," said Scott Helmstedter, Chief Creative Officer of SeaWorld Parks & Entertainment. "It is engaging and fun, but also instills a greater understanding of some of the ocean's amazing animals."
The app is free to download, so just click here to go to the app market to download it for your iPhone or iPad.
Screenshots of the app:
[flickr-gallery mode="photoset" photoset="72157632134299680″]
For more information about SeaWorld, visit the official website.