San Deigo Comic Con International is quite literally the nerd mecca. A place every geek/fanboy/gamers wish to descend on at one point in their lives in the hot month of July. Unfortunately with the massive growing popularity of the event tickets are becoming more and more difficult to obtain and this year was no exception having some tickets sell out in under 1 hour.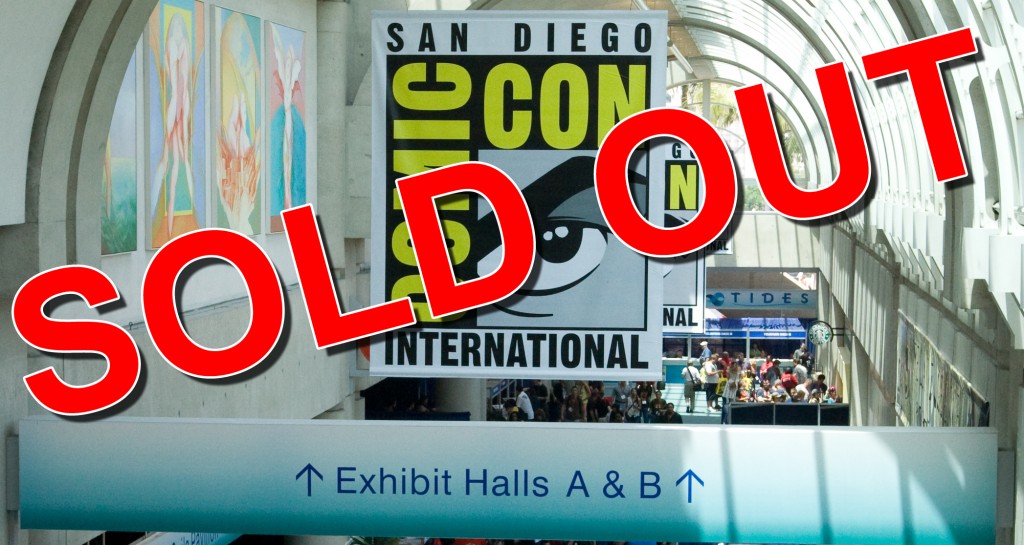 Last years Comic Con event shattered the previous sell-out times from a few hours to a mere 90 minutes, this year continued the tradition by selling out in just 55 minutes, and having the wait list fill up just a few minutes after ticket sales were launched. But luckily there is still some hope for those who have not been able to get a ticket and here is how you can be able to go.
– Volunteering:  San Diego Comic Con always allows volunteers access to the convention floor.
– Badge Resale: Usually 2 or so months before the show starts SDCC will allow those unable to obtain a badge the opportunity to buy badges that have been returned/not claimed. This is your best opportunity, more info and dates can be found on Comic Cons Twitter Page Here.
– Radio Contests: Most radio stations give out many passes so check out local radio stations to see if there are any give-a-ways, it never hurts to try.
If you were unable to get a badge today keep your head up, there are still many opportunities of claiming badges for this years event, you just need to be smart about it.
For more information about the worlds largest comic book and popular arts convention, please visit www.comic-con.org
Fortunately we were able to get our badges, so be sure to follow us on Twitter for all the latest when ComiCon starts @BehindThrills