For kids, nothing is more fun than learning to build with Legos. For families nothing is better than seeing those creations come to life in the form of sculptures, rides and attractions at Legoland Florida or California. What if a big vacation isn't in the budget for you, or the timing just isn't right? You're in luck, there are brickfuls of fun to discover at Legoland Discovery Centers nationwide. Legoland Discovery Centers are essentially miniature versions of Legoland theme parks that give families in different cities the chance to have fun, build and discover with rides, games and the world's largest box of Legos! We have your chance to win a family four pack of tickets to Legoland Discovery Center Westchester in Yonkers New York.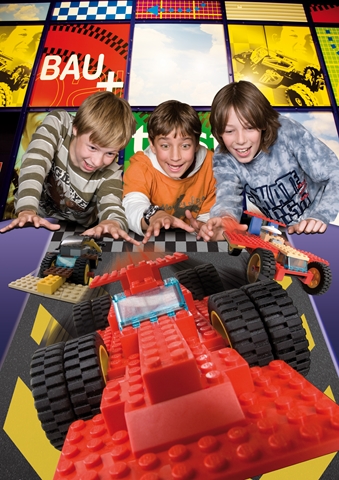 Legoland Discovery Center Westchester is the newest of the Legoland Discovery Center's and one of only five in the United States. The Legoland Discovery Center gives families with kids ages 2-12 the chance to play, ride and get interactive with Legos. While Legoland in Florida and California offer a huge variety of attractions, shows and more interactivity than you can shake a brick at, the Discovery Centers give families just the right amount of fun without making a huge trip.
While parks like Legoland Florida and California are amazing and give families hours of Lego themed fun, the Discovery Centers give something that those parks don't…indoor comfort. If it's raining, cold or hot weather that's keeping you from enjoying a day of fun, the Legoland Discovery Center has you covered…quite literally! Since the attractions are inside, they aren't the exact same experiences that you would find at a Legoland Park, but they are extremely similar. Guests can check out the 4D Cinema, help Merlin in his pedal powered adventures and become his apprentice, or even rescue the princess in the Kingdom Quest interactive dark ride!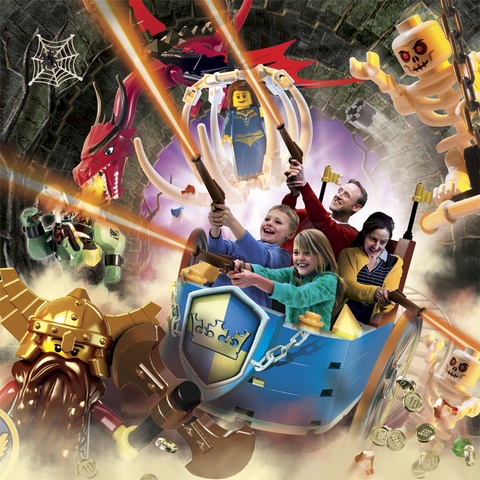 Here's a list of all the attractions:
Rides & Attractions
LEGO® Factory
LEGO® 4D Cinema
Kingdom Quest
MINILAND®
LEGO® Racers: Build & Test
Merlin's Apprentice
LEGO® Fire Academy
LEGO® Construction Site
LEGO® Master Builder Academy
The LEGOLAND® Discovery Center Shop
DUPLO® Village
Earthquake Tables
LEGO® Friends
There are Legoland Discovery Centers in Atlanta, Chicago, Dallas/Fort Worth, Kansas City and the newest in Westchester. The centers offer different passes, discounts and even an "Adult No Kids" night out! Check the official Facebook page for the latest information by clicking here!
We are going to give you the chance to experience the all new Legoland Discovery Center in Westchester for free! We have a family four pack of tickets to giveaway, and winning is really easy.
First head over to the official Westchester Legoland Discovery Center Facebook page and like them(simply click here). Then all you have to do is either like us on Facebook (by clicking here), or follow us on Twitter (by clicking here) and watch! On Wednesday May 8th, between noon and 5p.m. E.S.T. we will send out a message. All you have to do is retweet it on Twitter OR Share it on Facebook…It's that simple!
Now comes the legal part-This contest is open only to residents in the United States, and is for those 18 and over. The tickets are only for the Westchester Discovery Center, and cannot be used at any other Legoland Discovery Center or Legoland theme parks.
Good luck and have fun!
For more information about the Westchester Legoland Discovery Center, including tickets, visit the official website by clicking here!