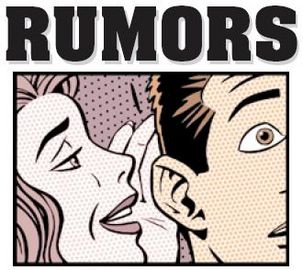 Let the rumors begin! Until an official announcement is made by the park, the following is just a rumor…
Rumors are surfacing of a brand new attraction landing at Cedar Point (possible 2014). Sources say Matt Ouimet, Cedar Fair's CEO, has hyped-up the staff to get a killer dark ride into the park as soon as possible. Ouimet, sticking to his Disney roots, plans to add dark rides to as many of the Cedar Fair parks as he can. His efforts have already started with the newly refurbished "Timber Mountain Log Ride" that just reopened at Knott's Berry Farm in California.
Cedar Point's Coliseum building, located on the midway, is rumored to become the home of a new dark ride attraction. The upper level of the building currently houses a ballroom used for special events, employee meetings, and also acts as one of the makeup studios during the parks annual Halloween event. The ground level room plays host to a giant arcade (which usually has low attendance). It's unclear at this time of which style Dark Ride is planned and if the new ride will accommodate both floors of the Coliseum or just one.
The question has to be asked, what kind of dark ride would be a perfect fit for Cedar Point? The most popular choice would be a 3D simulator, something like a Spiderman or even Transformers type ride. In an odd twist, how would Disaster Transport sound? The long time bobsled coaster might get the 3D treatment and become a fast paced thrill ride. The name alone lends itself to a great adventure. A Dark Shooter ride is another possibility. Given the setting of the Coliseum, maybe a God of War type attraction in which guests do battle with giant monsters? At this point anything is possible.
Right now this is all just a rumor and speculation, but don't be surprised if the doors close and walls go up around Cedar Point's Coliseum before the season ends. We will be following this very close and keep everyone updated as more evolves.
For tickets and more info on Cedar Point, visit their official site here.
Follow us on Twitter @Behindthrills