SeaWorld and Southwest airlines have a special relationship.  The two are travel partners who work together to bring guests across the country and to their various vacation destinations. Today the two companies unveiled an all new Boeing 737 that proves penguins can fly.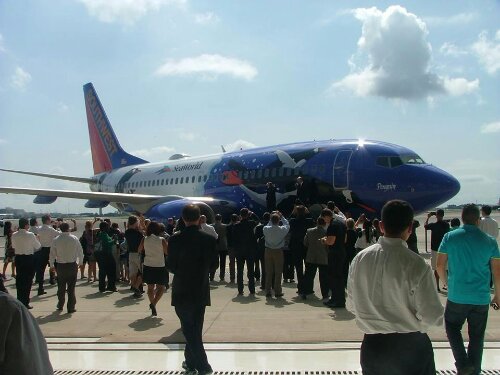 The all new aircraft dubbed Penguin One is in celebration of the all new Antarctica:Empire of the penguins at Seaworld Orlando. The attraction shows penguins in a realistic habitat and takes guests on a journey into the very environments the birds themselves endure daily.
https://www.youtube.com/watch?v=ZZZuatjD79A&feature=youtube_gdata_player
This isn't the first aircraft the two companies have partnered with. Southwest already has a fleet of flying Shamu jets. Penguin One made it's debut at Orlando International Airport.
For more information including tickets to SeaWorld Orlando visit the official SeaWorld Orlando website by clicking here!