Over 90 years of history will go on display this October as D23 will partner with the Museum of Science and Industry in Chicago for a one of a kind exhibit. The new exhibit will feature rare props and drawings from all aspects of the Disney empire, including theme parks, movies and television. The new exhibit will even let guests interact with many of the artifacts as well.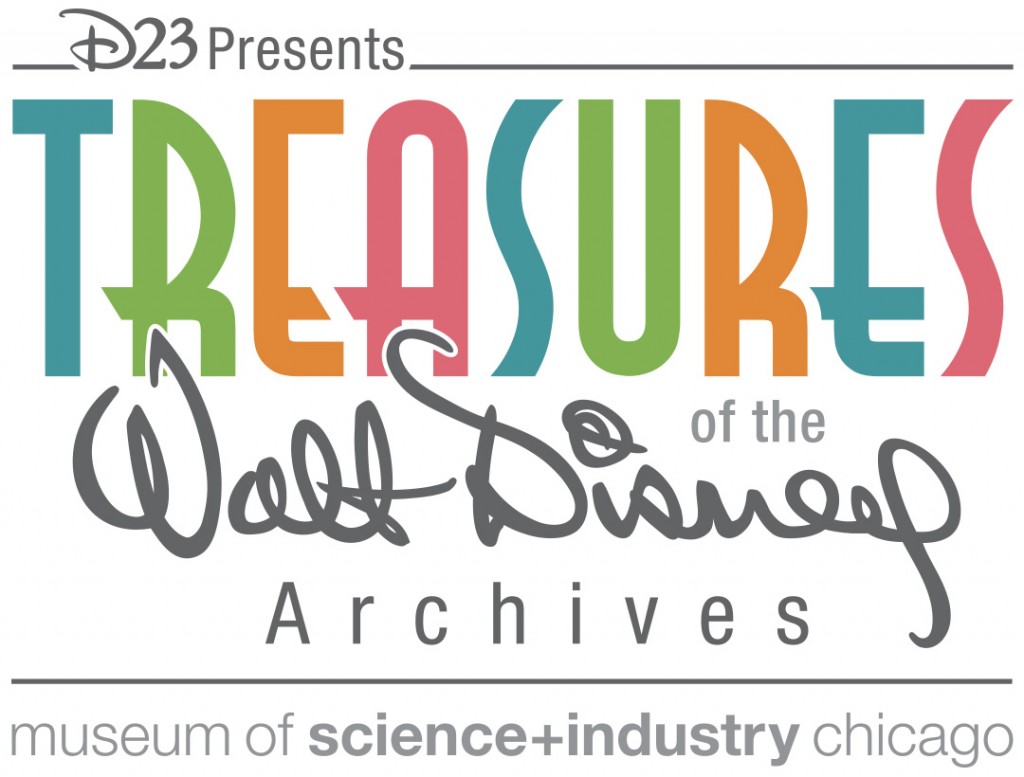 "The Treasures of the Walt Disney Archives showcases the creativity and innovation that has defined Disney for 90 years," said Robert A. Iger, chairman and CEO, The Walt Disney Company. "We're proud of this heritage, and we are very pleased to share this rare glimpse into our rich history with Chicago's world-renowned Museum of Science and Industry."
Among the extraordinary items to be featured:
·         Clips from several of Walt Disney's earliest animated works, before there was a Mickey.
·         The original script, written by Walt Disney, for the 1928 cartoon short Steamboat Willie, which introduced movie theater audiences to Mickey Mouse for the very first time.
·         A partial recreation of Walt Disney's formal office from the Walt Disney Studios in Burbank, Calif., including original furnishings and many of his personal items.
·         Hand-drawn artwork, hand-sculpted models and props used in the production of some of Disney's most iconic and renowned animated features, including Snow White and the Seven Dwarfs, Pinocchio, Fantasia, Dumbo and Sleeping Beauty.
·         A recreation of a working animator's office from the Disney Studios featuring authentic animator's furniture, and models.
·         Animation models and artwork from contemporary Disney animation film hits, including The Little Mermaid, Beauty and the Beast, The Lion King and Aladdin.
·         Props from classic Disney live-action films, including Mary Poppins, 20,000 Leagues Under the Sea, The Rocketeer, The Princess Diaries, Pirates of the Caribbean: The Curse of the Black Pearland Enchanted.
·         A special area of the exhibition that is dedicated to the 50th anniversary of the release of Mary Poppins, with film clips, interviews with the movie's creators and rare behind-the-scenes photos.
·         A salute to Disneyland® Park in California and Magic Kingdom® Park in Florida, showcasing artwork,Audio-Animatronics®characters, and memorabilia from such popular attractions as  it's a small world, Great Moments With Mr. Lincoln, The Hall of Presidents, as well as early plans and correspondence for Walt Disney's vision of Epcot.
Tickets will go on sale September 4th, and the exhibit will open on October 16th. It will run all the way to February 17th.
For more information, visit the official website by clicking here!