It was only a matter of time until Disney announced their first major Marvel attraction at Disney Parks, and Hong Kong Disneyland will be where it's located at!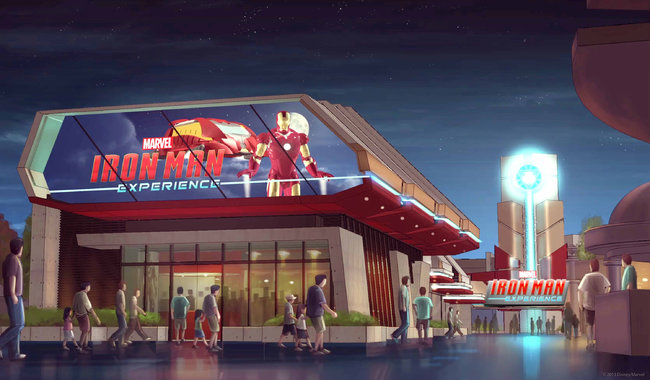 A few months ago it was announced that Hong Kong Disneyland will be the first Disney park to feature a Marvel based attraction. On October 8, 2013 Tom Staggs visited Hong Kong Disneyland to make it official. It's reported that the attraction will cost around $100 Million and be based on Marvel Studios live action Iron Man films. No word on if Robert Downy Jr. will be involved in any way.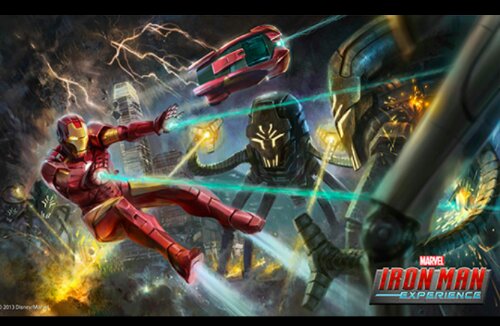 The new thrill ride is said to have guests flying along side Iron Man himself while shooting down and battling aliens (likely the Chitauri seen in The Avengers). The ride will be located in a small corner of Tomorrowland that was previously reserved for the inevitable arrival of Star Tours to Hong Kong. Instead HK will be getting that same motion simulator ride system in the form of Iron Man, in fact based on the concept art seen above reveals the ride vehicles are near identical to that of Star Tours 2.0 which can be found at Disneyland, Walt Disney World and Tokyo Disneyland. This is a sad note for those who were hoping Star Tours would come to HK Disneyland, it is looking like that won't be happening. Expect Iron Man to open sometime in late 2016.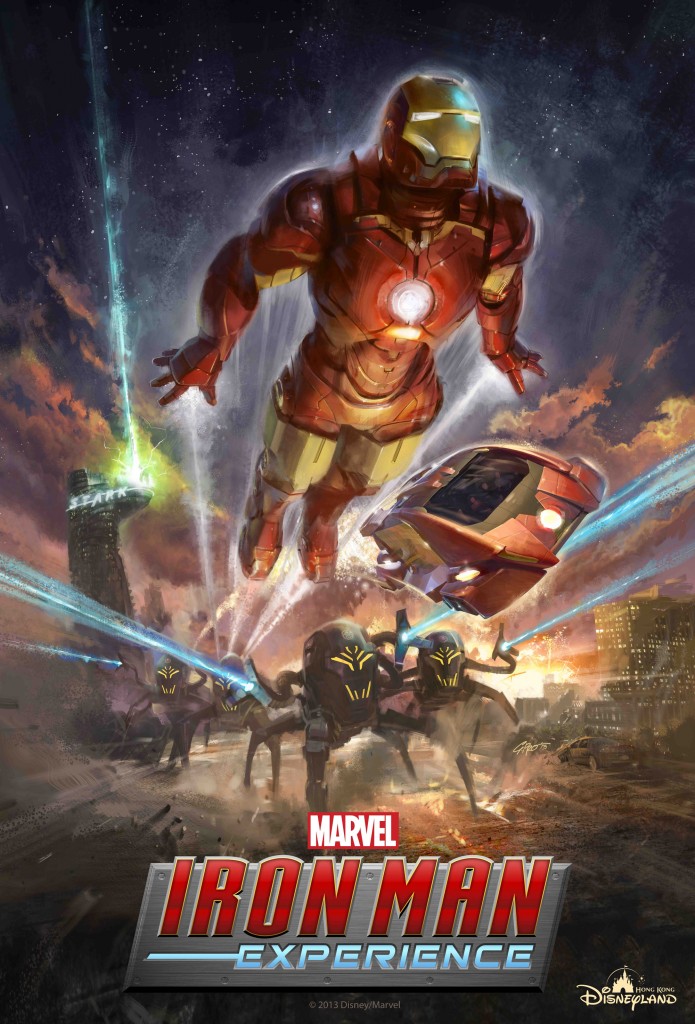 Not much more is known about this attraction, but details will slowly come out. Be sure to follow us on twitter @BehindThrills for the latest.