How close can you get to the edge before it finally breaks away? Can you face your friends and take the plunge? You don't have much longer to wait to find out, as the all new slide at Aquatica Orlando has an opening date and a few more details.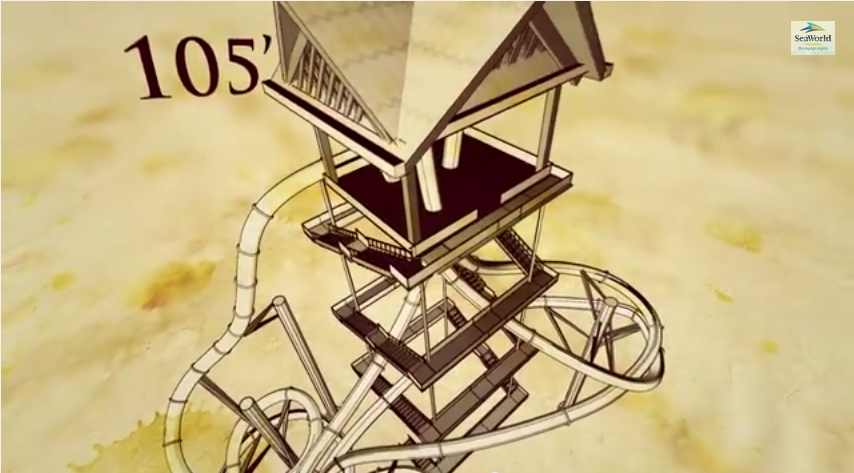 The all new slide will take you and two friends face to face to face as you step inside the capsule and look 60 feet down. Then, one by one the floor will drop as you and your friends plummet over the edge and into the waiting water below.
The slide is billed as the tallest steepest slide of it's kind, as it's the only multi person drop slide. While it's not the tallest drop slide, measuring in at 105 feet, it most certainly is the only one that features three different tubes. Rather than dropping straight down, guests will drop into a series of twists and turns before making a huge splashdown.
The park has also announced that Ihu's Breakaway Falls will open May 9th, just before the busy Memorial Day weekend kicks off.
Video Ihu's Breakaway Falls opening May 9th

Stay tuned as we bring you live updates today from the park during our construction tour of the site and slide.
Follow along with us on Twitter @BehindThrills for the latest updates,  then check back later for more pictures, videos and interviews tonight!
Edit 2/21/14 at 5:30pm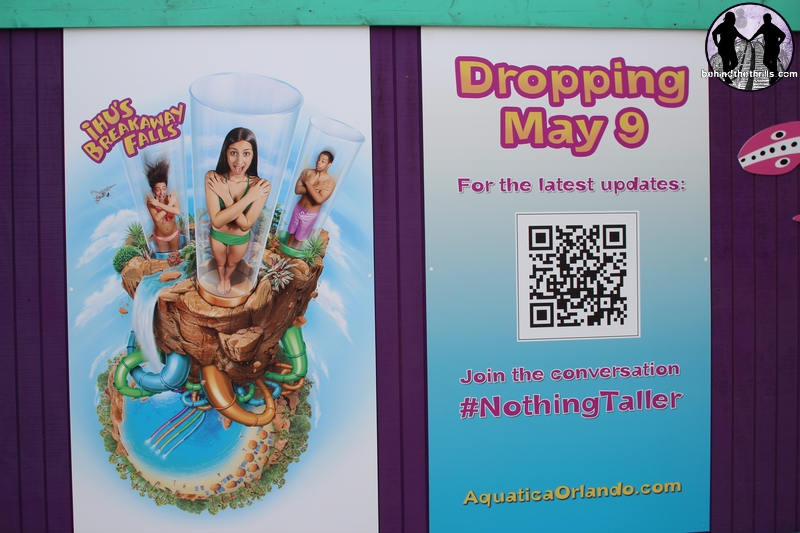 There is still much to do before Ihu's Breakaway Falls will be ready for guests on May 9th, but Aquatica Orlando is chugging right along with construction. We took a look behind the walls and got a little muddy today as we were able to get an inside look at what's going on with Ihu's Breakaway Falls.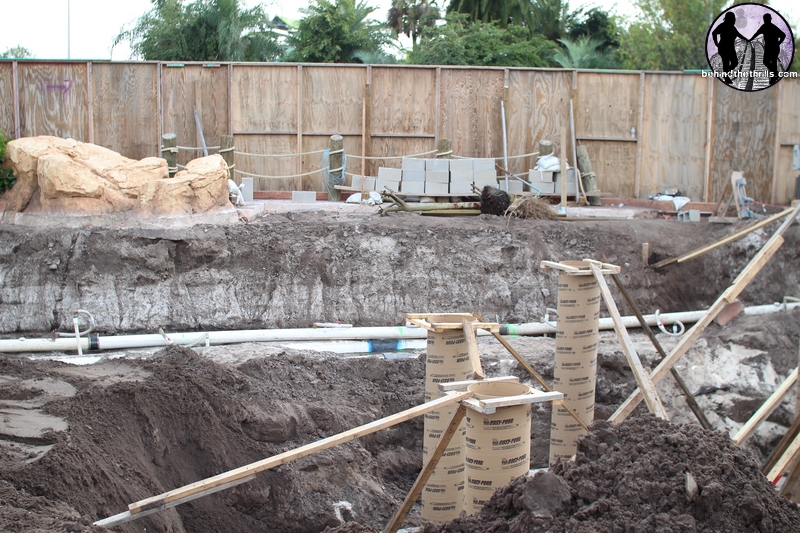 Fun facts about Ihu's Breakaway Falls:
There will be four slides on Ihu's Breakaway Falls, each of which will offer a different ride experience
There will be one slide that will not have a 'breakaway box', so if you're not interested in being dropped into the slide you will still be able to experience the attraction
The height requirement for Ihu's Breakaway Falls will be 48″
Slide drops will range from 27′ to 40′ feet
The 'breakaway box' will be a clear box with a clear floor
You will face your friends on Ihu's Breakaway Falls and you won't know who will drop first or if you're dropping at the same time
There will be a countdown inside your tube so you know when you will drop and there will also be other surprises
We were also able to chat with Bryan Nadeau, the Vice President, about what's happening with Ihu's Breakaway Falls.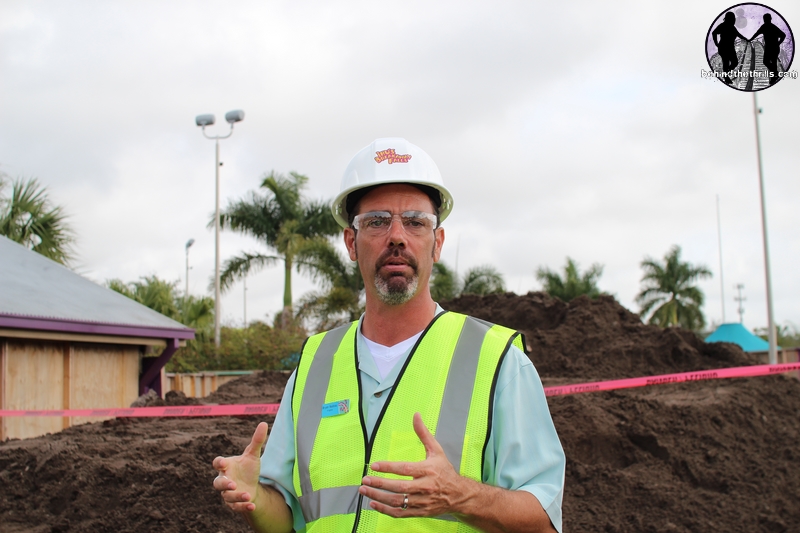 There is still a lot of work to be done, but Bryan has informed us that all the pieces for the attraction are on site, but they are currently in the progress of installing the supports for the slides.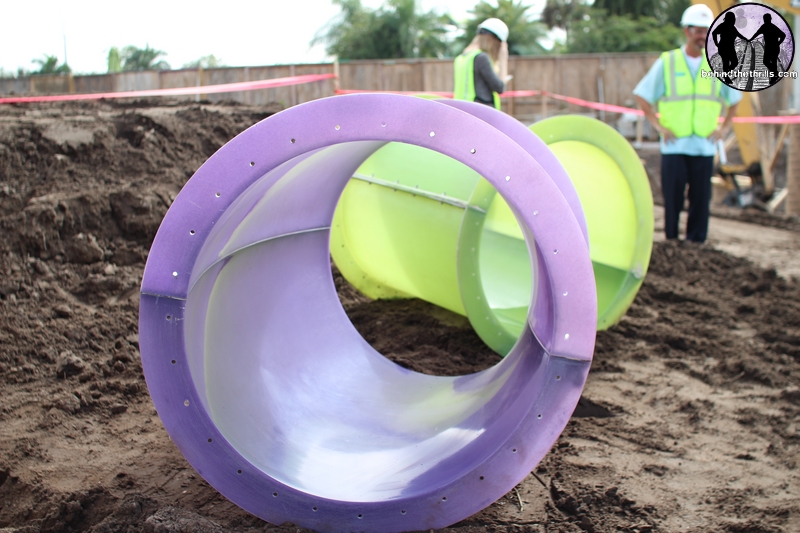 Pieces for the slide are similar to Omaka Rocka, in the sense that the slide pieces are somewhat translucent, allowing guests to see inside the tubes. Each slide will be a different color – purple, blue, orange, and green.
Take a walk behind the walls with us and see the latest update on Ihu's Breakaway Falls.
Video: Construction Tour of Ihu's Breakaway Falls

Check out more photos from our tour of Ihu's Breakaway Falls today:

Click here if you can't view the slideshow
For more information about Aquatica Orlando visit the official website by clicking here!