The idea of a theme park or themed attraction centered around The Hunger Games set the internet on fire with negative comments and scoffs. How could a franchise about children killing children be made into something as light and frivolous as a theme park attraction? That was the question, Lionsgate will have the answer in 2015 when it launches the all new Hunger Games:The Exhibition. The all new touring exhibit is the first step in what Lionsgate will be a huge jump to a larger, more permanent theme park audience.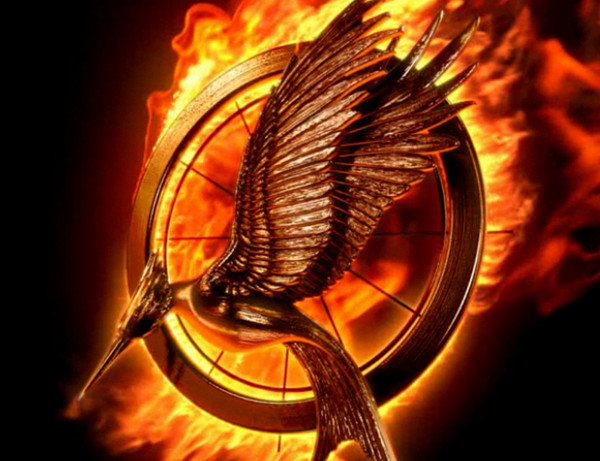 According to this Variety article, The Hunger Games Exhibition will kick off in Summer of 2015 and will travel to several different museums and other institutions in advance of the November release of the fourth and final film in the series, Mockingjay Part Two. The all new exhibit will feature props, costumes and other artifacts from the first three films. The hopes are that there's enough interest in the exhibition that it leads to more permanent, and larger theme park attractions based on The Hunger Games, as well as other Lionsgate properties. Already Lionsgate properties have been used by Universal Orlando, and Hollywood as well as Thorpe Park for their annual Halloween events. The SAW franchise, Rob Zombie's House of 1000 corpses, Hostel, and The Cabin in the Woods all made for amazing haunted experiences based on the films.
Taking movie franchises and turning them into theme park properties is nothing new. Disney built an empire that set the standard for the rest of the industry. Other studios have tried, such as Time Warner and Paramount, but the cost of adding new rides and maintaining the park proved to much. Still Universal has had huge success with their own properties, and licensing out properties such as Marvel characters and The Simpsons. It wasn't until 2010, however, that things exploded when Universal opened up the Wizarding World of Harry Potter at it's Orlando Islands of Adventure park. That addition pushed profits up over 48% and made attendance soar over 30% in 2010 alone. With those results, it's no wonder that other parks started looking at huge franchises. Even Disney looked to a huge franchise when it licensed Avatar for it's Animal Kingdom Park. While that was originally rumored for 2015, the project is now slated for a 2017 opening. Other movie studios are getting back in the game worldwide as well, with Fox creating it's first branded theme park which will include attractions based on not so family friendly properties like Alien.
With franchises like Alien giving huge confidence (even with an R rating) for theme park execs, it's no wonder that a hot property like The Hunger Games is making Lionsgate froth at the mouth. Still, outside of the obvious art and costumes of the world of Panem, what else could we expect to see from a Hunger Games theme park? There's been rumors that a Hunger Games attraction could further explore the world of Panem, with things like the history and creatures of the realm. Still, audiences will want the death matches that they've come to know (and love, sadistically enough) from the films. Would the world be ready for it?
Stay tuned as we bring you even more about theme parks around the world, and be sure to get social with us on Facebook and follow along with us on Twitter @BehindThrills for the latest updates!