The Orlando Eye, dozens of all new restaurants and…Selena Gomez? Well, when you're ready come and get it! The celebrity was spotted in various spots all over Orlando sporting a very slinky gown over the past few days. Why was she in town? To help kick off the all new Madame Tussauds Wax Museum in Orlando. The celebrity was the first sculpture in a series of celebrities that will be coming to the all new wax museum when it opens next year.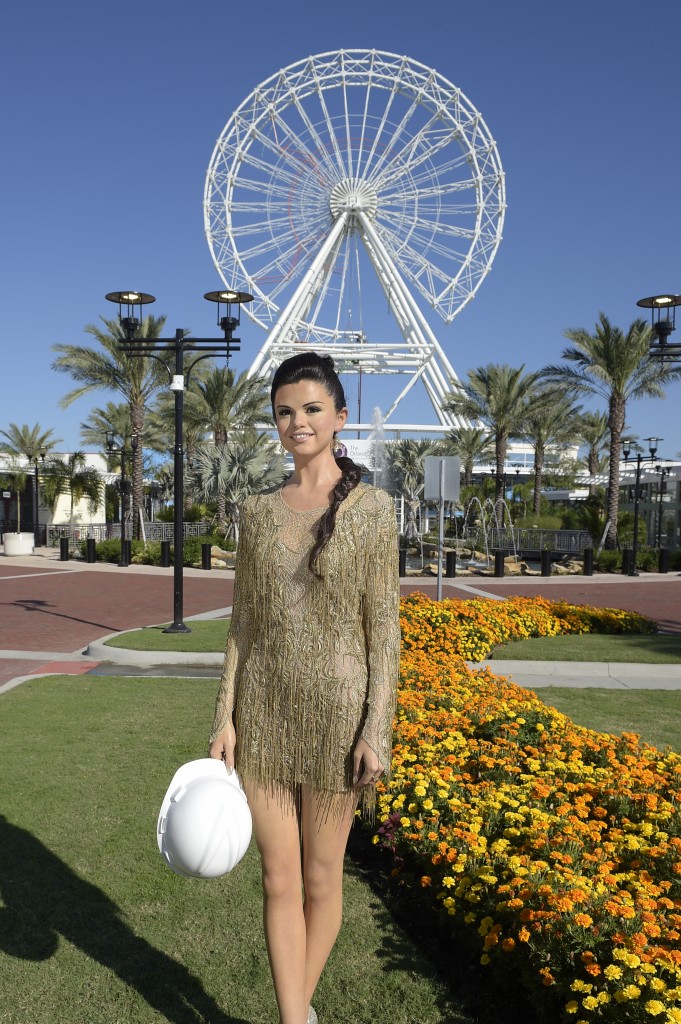 Selena Gomez can be seen taking in a hard hat tour of the all new Orlando Eye, which will be the centerpiece of the all new entertainment and dining district-IDrive 360. Madame Tussauds will allow guests to get up close and personal with many celebrities, shake hands with the President and party like a rock star.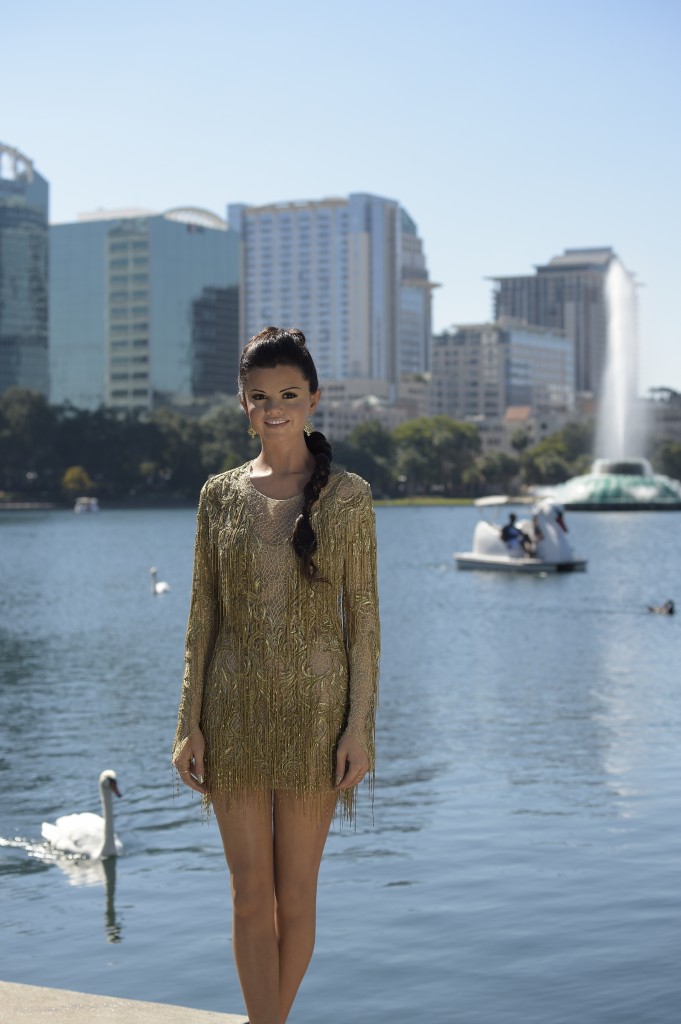 While Selena was the first of many, she won't be the last. Each figure is truly a work of art, involving teams of professional artists and sculptors who spend months on extensive research and take more than 500 measurements to recreate world-famous icons, to achieve the kind of astonishing realism that has been at the heart of the 250-year Madame Tussauds legacy.
I-Drive 360 has already opened several new restaurants, including Yard House. The district just announced that the Tin Roof Bar and Eatery will be serving up music and food from Nashville. It will be the chain's 14th location and will feature huge seating both indoors and out for food and shows.
Stay tuned for more from I-Drive 360 and be sure to get social with us on Facebook, and follow along with us on Twitter @BehindThrills for the latest updates!
For more information about Madame Tussauds Orlando, visit the official website by clicking here!