It's 70 feet high, and over in less than a minute. You plummet through waterfalls, and shoot up towards the sky as gravity pulls you back down in a moment of weightlessness. No, we're not talking about the latest coaster, we're talking about Colossal Curl, the all new slide that will open this weekend at Busch Gardens Tampa's Adventure Island. The all new slide is the first new attraction at the park in a long time, and it's a doozy! We were able to take the plunge and conquer the curl today, as the all new slide is prepped to open Saturday March 7th!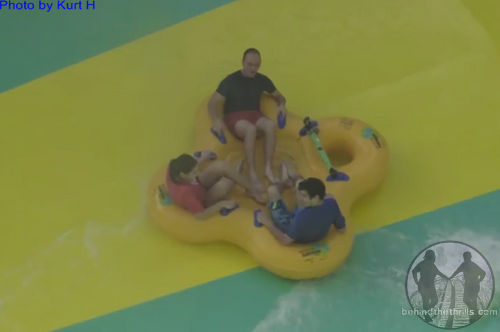 The all new Colossal Curl has been a long time in the making. The all new slide, manufactured by Pro-Slide, is the only attraction of it's kind in Florida. Colossal Curl made it's debut at Busch Gardens Williamsburg's Water Country USA in 2014, but in Florida it seems to have a little more attitude.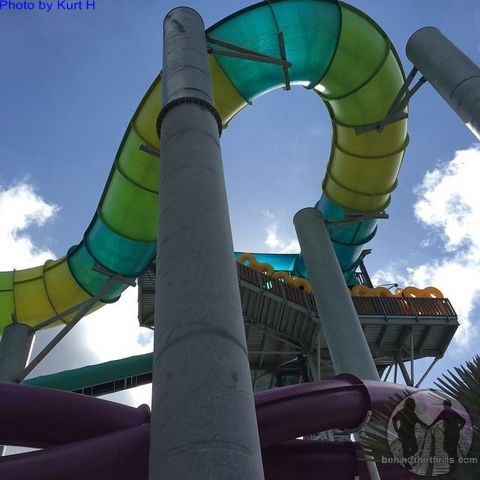 There are 114 steps to reach the top of Colossal Curl's tower, which can wear you out in the Florida sun. However, it is well worth the climb, as guests will spiral down the tube, and into a bowl. After they go through the bowl, they will zip down a 45 degree angled slide and up the massive curl.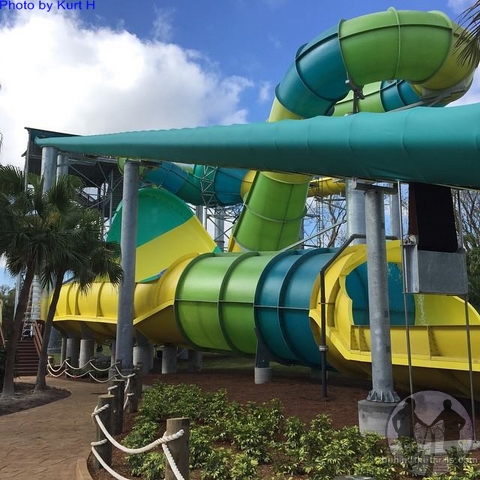 That massive curl is what all the fuss is about, as riders will experience complete and total weightlessness as they ride up the wall. The clover shaped tubes will hold four, so you can conquer the curl with your entire family.
Video-Conquer the Curl POV Style 

That curl is no joke. That is the equivalent of shooting up a half pipe, only you have no helmet…or skateboard, or you're not harnessed in. No worries though, you'll be able to conquer it.
Colossal Curl opens at Adventure Island Saturday March 7th (THAT'S THIS SATURDAY) and is directly across the street from Busch Gardens Tampa.
Stay tuned for more from Adventure Island and be sure to get social with us on Facebook, and follow along with us on Twitter @BehindThrills for the latest updates!
For more information about Colossal Curl, including tickets to Adventure Island, visit the official website by clicking here!