Nintendo is a perennial favorite, but sadly they have fallen behind the times. Giants like Playstation and Xbox have been dwarfing the once dominant Nintendo.  Sales of the Wii U have been struggling,  and platforms like mobile games have been extremely strong.  Today, however,  Nintendo execs have announced that they are bringing many of their popular games from the platform to mobile devices. Even more, execs have said that an all new console is on the way. If that wasn't enough, we have a major theme park rumor about the company as well.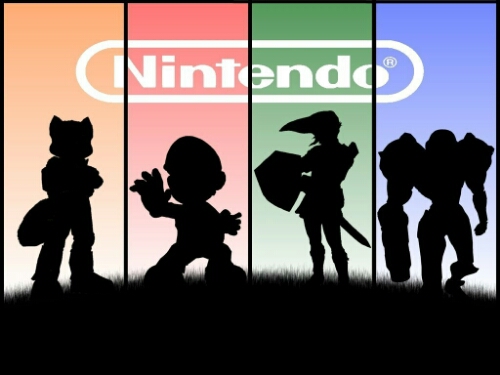 The major announcement comes as Nintendo is teaming up with Japanese mobile gaming company DeNa to produce games for smart phones, and other devices using Nintendo characters. The games will not be existing games that are currently found on Wii U, DS or any other platforms, but new games featuring Nintendo characters.

The companies are developing an all new core software platform that will support various platforms including including PCs, smartphones, tablets and Nintendo's  console devices. An all new multi-device membership service using the software system is scheduled to debut in fall  of 2015.
The company also said they are working on an a new concept hardware system called "NX". The new NX will be a dedicated hame platform, and the new software platform will link not only the platforms, but also PC's and other smart devices.
"Nintendo, together with DeNA, will jointly develop a new membership service which encompasses the existing Nintendo 3DS and Wii U systems, the new hardware system with a brand-new concept, NX, and smart devices and PCs, and Nintendo will be the primary party to operate this new membership service,"  Nintendo President Satoru Iwata said.
"As proof that Nintendo maintains strong enthusiasm for the dedicated game system business, let me confirm that Nintendo is currently developing a dedicated game platform with a brand-new concept under the development codename 'NX,'" he said.
"It is too early to elaborate on the details of this project, but we hope to share more information with you next year."
The information on the new system is sparse, but it is proof that Nintendo is working on something new. But will those who joined the Wii U revolution take another jump on yet another new system?
Nintendo Land?
Here's where the official part ends, and the rumors begin. We must stress this to be 100% rumor, and only brought to us with extremely limited details. This is what is called a blind item, meaning the information is out there, but no one is willing to talk about it.
BTT sources have told us that a major theme park company will partner with a major video game company to build an all new theme park based on extremely popular names, and characters.
Which theme park company?  We aren't sure, but the only companies that stick out are Disney, Universal, and now Fox. Fox is building theme parks with their intellectual properties all over the world, but the majority of the characters and licenses are over 20 years old.
Which video game company?  Again, we're not sure, but all signs point to Nintendo.  The company is in need of some new attention,  with their systems not having the sales they need. Nintendo also has some of the most well known characters in history,  with the likes of Mario, the Legend of Zelda, and Donkey Kong.
Mixing a theme park company that needs a hit with a new park, and a video game company that could use the attention to sell more consoles and games is actually a brilliant idea.
Again, we're not sure if it's these two companies, but it would make sense.
We'll keep you updated as we learn more.
Be sure to get social with us on Facebook and follow along with us on Twitter @BehindThrills for the latest updates!