Greetings…You may call me keeper…for I am the keeper of theme park tales. Today I visited the Disney Hollywood Studios and bypassed the Star Wars Weekend distractions to visit the newly visible and re-habed Great Movie Ride. When I read about the Turner Movie Classics lay over I knew we would not be seeing any new movie scenes but I was still hopeful because it meant that, even with persistent rumors that the movie ride was on the chopping block, Disney thought enough about it to give it some attention. If this park is going to maintain any connection to THE MOVIES as opposed to A MOVIE, then this attraction staying in some form is essential. I felt that some small enhancement from a sponsor that cares about movies might give us bigger enhancements down the line. I had very low expectations that any advancements in story would occur here but I couldn't have been more wrong.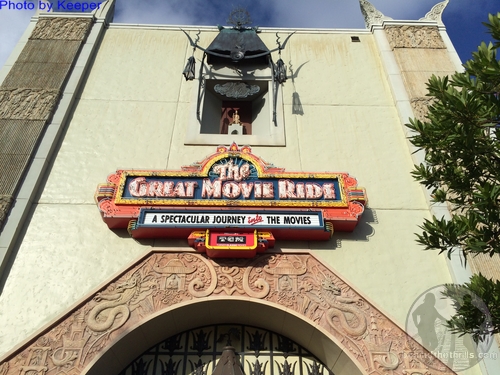 Entering through the lobby you see some neat digital poster cases with posters from old movies changing not unlike the digital billboards on the side of the road. Some new props in the cases, some TMC branding scattered around, all things you would expect. Then you get to the pre-show room. No more endless loop of movie previews playing now. Instead there is what best can be described as a history of movies lecture given by TMCs Robert Osborne. If you want to sit and watch the whole thing, it clocks in at 45 minutes long…and not one minute is boring. The key thing to note is it's not just the movies featured in the ride but it helps put the features in perspective. For example he talks about "This Planet Earth" and its significance as a space movie then moves into a discussion of how this time frame also saw the birth of the creature film using the original "The Thing" movie as an example.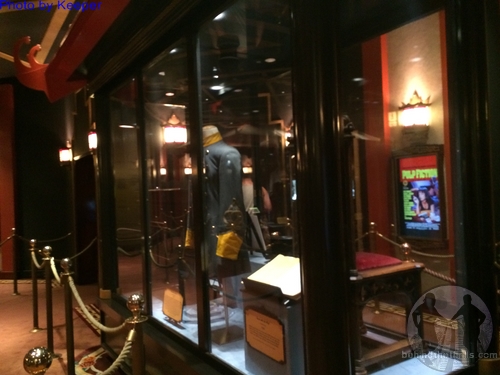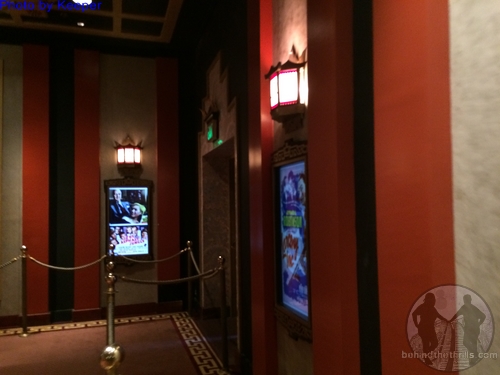 This led us to the discussion of how Alien was groundbreaking because it was a modern day example of how the two genres could be combined. Comparing the desolate spaceship to the desolate arctic with a monster on the loose. This continued for the other movies featured in the ride. It never felt that these movies were being singled out or shoved down my throat but that they were examples and points on a timeline of the history of movies. That's right my friends, Disney ENHANCED the tired story of this attraction with minimal expense and it works as well as any multi-million dollar project. Yet another example of how it's not necessarily money that drives these attractions but story.
This point is very important, as Disney's Hollywood Studios is obviously morphing into something else. Just about the entire theme park is under construction, and there's rumors of everything coming in, from Star Wars to Pixar to more Frozen. In fact, there's even rumor of a name change from "Studios" to "Hollywood Adventure". The Great Movie Ride becomes more essential, not for nostalgia purposes, but because the movies it represents takes us on the very adventure that Hollywood is known for. Each movie tells a story, each story is an adventure, and each adventure inspires us to take more adventures, and create more stories.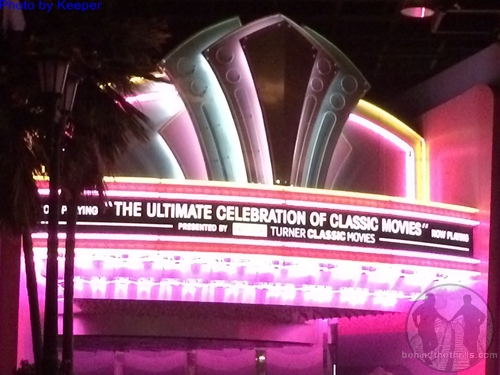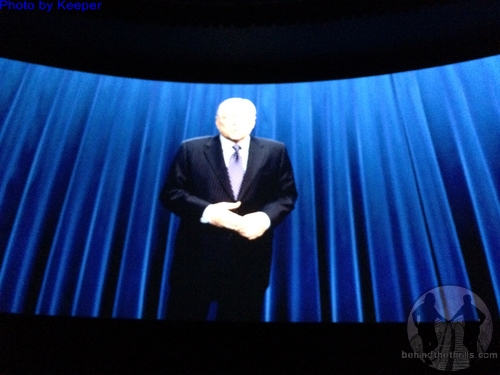 Osborne's presence continues in the ride vehicles narration and at times interacts with our tour guide. The car I was in had some sound issues in which sometimes I would not hear Osborne and sometimes not hear the guide but I imagine that will be tweaked as time goes on. Osborne is also back on screen to introduce the new grand finale film and give a TMC plug as we return back to the soundstage. That's ok Mr. Osborne it sure looks like you guys earned your plug and once again help me illustrate that story is everything and that…
Every Day's An Adventure
Keeper
Slideshow-Check out even more pictures from The Great Movie Ride
Stay tuned for more from Disney's Hollywood Studios, and be sure to get social with us on Facebook, and follow along with us on Twitter @BehindThrills for the latest updates!
For more information about Disney's Hollywood Studios, including tickets, visit the official website by clicking here!