Pitbull, one of the biggest rap superstars in the world is now the face of Florida tourism. "Mr. Worldwide" is partnering with "Visit Florida" to promote the state's tourism industry. He actually makes a great fit, as he is always in Florida at major theme parks and attractions all over the state.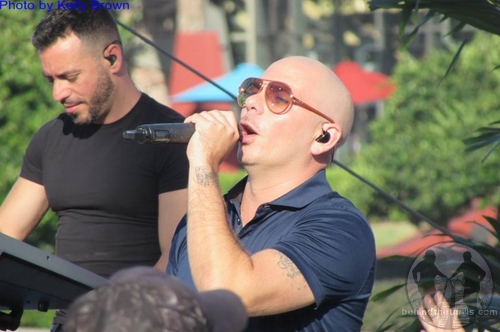 "Pitbull is certainly 'Mr. Worldwide,' but he's also a native Floridian with a true passion for the Sunshine State. Aligning our two brands not only allows us to have a Florida ambassador who can help tell the authentic story of the state's diverse travel experiences, but provides us a platform to reach a new generation of travelers through his global fan base." said Paul Phipps, chief marketing officer for Visit Florida.
Pitbull (nicknamed "Mr. 305" which represents his Miami hometown), will feature Visit Florida's #LoveFL hashtag on all his video screens at concerts around the world. Through the partnership, Pitbull will also promote Visit Florida during his New Year's Eve concert from Miami on Fox and do a week long takeover on the Elvis Duran and the Morning Show on iHeart Radio.
Pitbull, will film his upcoming video for the single "Sexy Beaches" in Florida. Pitbull's videos have more than 6 billion online views, and he has had No. 1 hits in more than 15 countries.
Hopefully Pitbull will be able to show potential visitors that they can have the "The Time of Our Lives" via Florida beaches, drink "Fireball" at our restaurants, and have a lot of "F.U.N" when they visit Florida.
The singer has been at Florida attractions a lot this past year, kicking off summer at Universal Orlando and unveiling an all new figure of himself at Madame Tussauds Orlando.
Pitbull has been a staple of the Mardi Gras, Grad Bash and Summer concerts at Universal Orlando for the past several years, and hopefully will continue to appear at that park, as well as many others.
Stay tuned for more Florida fun, and be sure to get social with us on Facebook, and follow along with us on Twitter @BehindThrills for the latest updates!