Spooky Empire Retro takes us back this weekend as it rolls into its original home—The Wyndam Orlando Resort!
The event will feature some tubular retro reunions that will make you think you have taken a time machine back to the 80's!
It's Alive! The annual horror/fan con is coming back this weekend in a big way, and it's bringing all the throwback fun of the 80's and 90's. Hell, even the location is a throwback!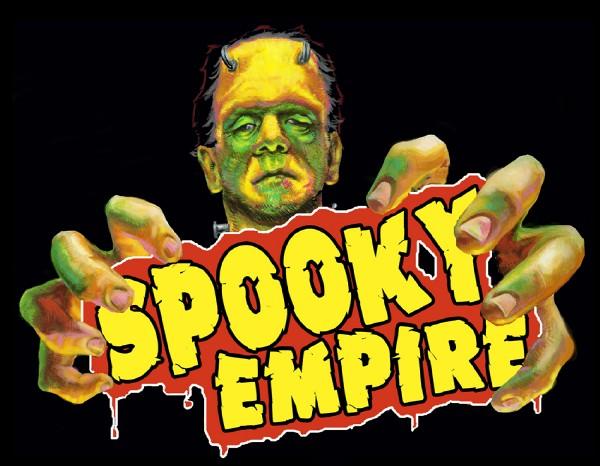 The fun kicks off this weekend in the location that started it all! The Wyndham on International Drive is where all the terror began, and it's going back for this huge show. Spooky Empire is also turning back time to the 80's with a ton of  reunions, including John Hughes comedy Weird Science. Anthony Michael Hall, Ilan-Mitchell Smith, and Kelly Lebrock will be appearing all weekend to sign autographs and take photos with fans. There will be a special photo op that will feature fans with the trio complete with bras on the head! In addition the cast will be appearing on stage Sunday at 1:00 p.m. for a one of a kind Q&A to answer all of your burning questions about the film.
The nightmare is coming to life! The Dream Warriors from A Nightmare on Elm Street will reunite this weekend. The reunion includes Heather Langenkamp (Nancy), Rodney Eastman (Joey), Jennifer Rubin (Taryn), Ira Heiden (Will), and Penelope Sudrow (Jennifer). This is a first reunion of its kind for Spooky Empire and will also feature autograph sessions, a photo op, and a killer Q&A Sunday at noon.
Friday April 1st will see the dead return as Day of the Dead will host a special panel at 7p.m. Q&A panel with cast members including Terry Alexander, Lori Cardille, Gary Klar, & Barry Anderson hosted by the "Hare Krishna Zombie" Mike Christopher!
Saturday at 7, the monsters will clash as the cast of Godzilla takes the stage. Japanese suit actors Kenpachiro Satsuma and Tsutomu Kitagawa will answer questions and tell stories of their time in the suits.
The convention will also feature appearances by
• The legendary Godfather of Shock Rock Alice Cooper will appear at 6p.m. Saturday night.
• Drea DeMatteo from The Sopranos, Sons of Anarchy and the current NBC hit Shades of Blue.
• Paul Sorvino from Dick Tracy, and Goodfellas.
Stay tuned for more, and be sure to get social with us on Facebook and follow along with us on Twitter @BehindThrills for the latest updates!
For our latest theme park videos please be sure to subscribe to us on YouTube!
For more information about Spooky Empire, including tickets, visit the official website by clicking here!