Disney Parks all over the world are going through some major changes. Florida will see some of the biggest changes, with Animal Kingdom going way after dark, Avatar taking over and Frozen coming to Epcot, and that's all within the next year! However, bigger changes are on the horizon, especially at Disney's Hollywood Studios, where the entire landscape of the park will change. With a big change in landscape and scenery will come a big name change, something that has been kicking around for at least two years now. However, the legendary Jim Hill recently discussed on the Big Fat Panda Show a new name that Disney execs seem to be sticking with.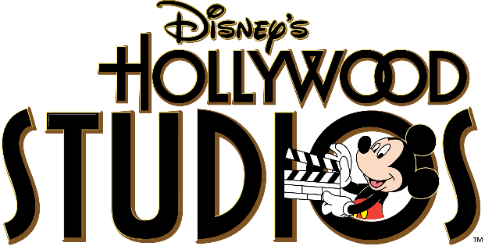 It's no longer April Fools, so we can publish this story…because it's a real rumor going around.
Disney's Hollywood Studios is no stranger to name changes. It was originally Disney's MGM Studios, until it was changed to Hollywood Studios. Now, as the park grows away from the Studios aspect, it needs a new name. The park is about to go from being less about a working movie studio, where things constantly change and movies happen,  and more to a Cinematic Adventure. Star Wars, Toy Story and more on the horizon will change the entire way the park looks and feels. It will no longer be appropriate to call it a "Studio". So what will they call it?
There's been speculation for YEARS now, with most agreeing that Disney's Hollywood Adventure would be more fitting. After all, you are going from a Studio where you see the movies come to life, to an Adventure filled Hollywood spectacular where you are in the film.
However, during the latest show from our amazing friend Big Fat Panda, he interviews our friend Jim Hill from Jim Hill Media. They talk about a new name that could be coming to the park instead.
Jump ahead to the 29 minute mark…or just watch the whole show, it's always charming and so much fun. BUT at 29 minutes Jim Hill and Panda switch to the subject of Hollywood Studios.
What's the new name? I'll save you the suspense-Disney's Cinemagic Kingdom. Let's say it bigger:
Disney's Cinemagic Kingdom
Why that name? We have no clue. Perhaps it has to do with the fact that Disney Cinemagic is a pay movie channel in Europe. The channel plays Disney Movies, and is known as Sky Movies Disney in the UK. Other than that, we have no idea.
We do know that if that is the real name, it's going to confuse the hell out of all the tourists looking for the Magic Kingdom.
Still, it's very much a rumor at this stage, and it could end up being something else completely.

Stay tuned for more from Disney, and be sure to get social with us on Facebook and follow along with us on Twitter @BehindThrills for the latest updates!
For our latest theme park videos please be sure to subscribe to us on YouTube!
For more information about Walt Disney World, including tickets, visit the official website by clicking here!