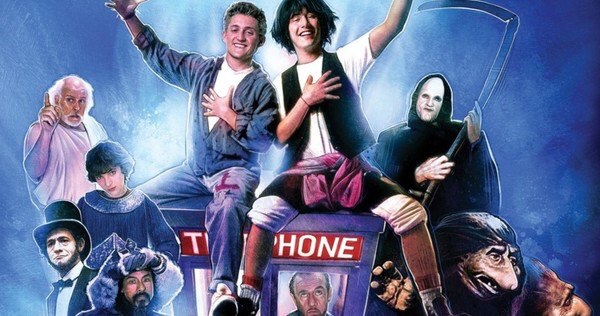 Bill and Ted 3 is finally happening, like officially happening! "Bill and Ted Face the Music" has been greenlit and is in pre-production. The film will be distributed domestically by MGM, who owns the rights to the film.
Original creators Chris Matheson (Imagine That) and Ed Solomon (Men in Black, Mosaic, Now You See Me) have penned the script, with Dean Parisot (Galaxy Quest, Red 2, Fun With Dick and Jane) confirmed to direct, and yes Alex Winter and Keaunu Reeves will be back, as well as the Duke of Spook, Death himself played by William Sadler.
"We couldn't be more excited to get the whole band back together again," said Reeves and Winter. "Chris and Ed wrote an amazing script, and with Dean at the helm we've got a dream team!"
The movie will catch up with Bill and Ted as they struggle to write the song that will change the world, and the future. In fact, Time and space are unraveling around them when a visitor from the future comes back to help them. If only Rufus could see it.
The news is kind of bittersweet, as the long running Halloween Horror Nights show, Bill and Ted's Excellent Halloween Adventure came to an end in 2017.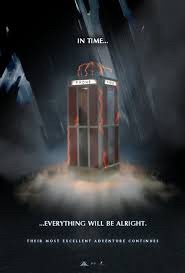 The movies and shows actually held a special place in a lot of fans hearts, because let's face it…we really need Bill and Ted. We need a Utopia where we listen to most excellent music, there's no wars, no famine and the world is populated with the most excellent waterparks. It's a dream that seems less and less obtainable the more the world dives into chaos. More than ever we need to be united. Let's just hope Bill and Ted does the trick this time.
There is no release date announced, but we are hopi for sooner rather than later.
We will have more updates as we hear them, so stay tuned. Until then, Be Excellent to each other, AND…party on dudes.
Stay tuned for more! Be sure to get social with us on Facebook and follow along with us on Twitter @BehindThrills for the latest updates!
For our latest theme park videos please be sure to subscribe to us on YouTube!