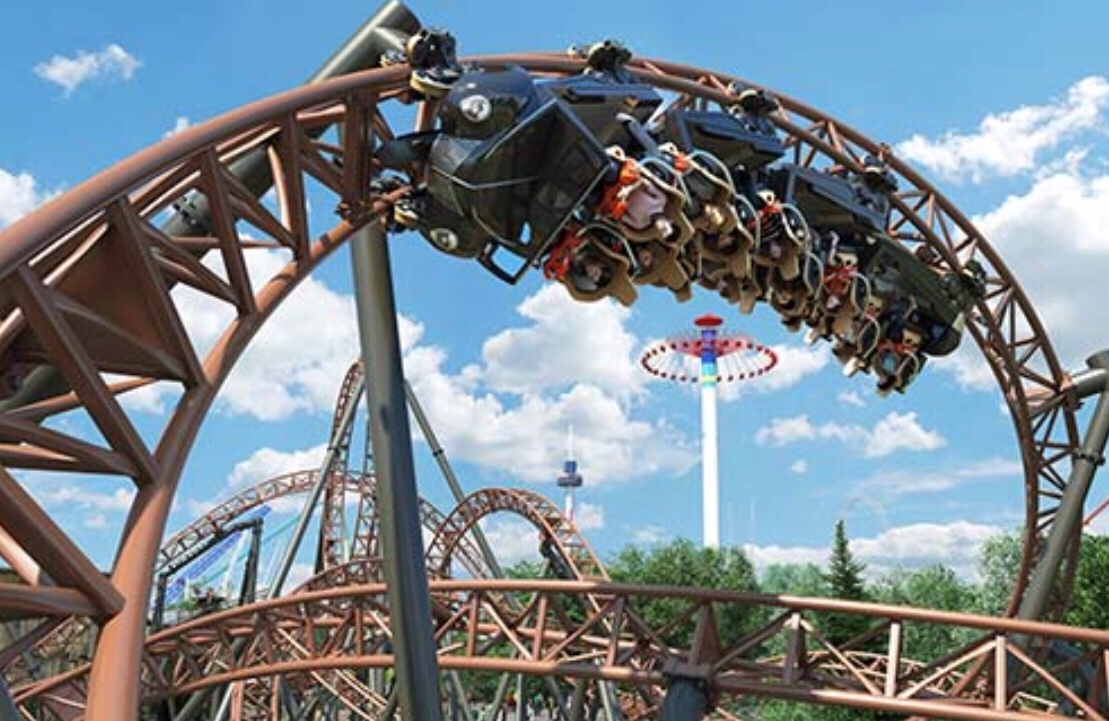 Granny's been hard at work on the Carowinds kitchen in her top secret recipe. We've seen the ingredients, saw the special instructions and have tried to decipher just what kind of dish Granny has cookin. But it's the secret that'll bite ya if you're not careful.
For 2019 Carowinds is rolling out Blue Ridge Junction, a 7 acre land that pays tribute to the Blue Ridge Mountains, where things are a bit easier, and a little more fun.
While More will be announced as the 2019 season approaches, Carowinds has two black g additions so far in Blue Ridge Junction. The first is Blue Ridge Country Kitchen.Farm fresh food and fixins will be the centerpiece of this home cooked, country kitchen.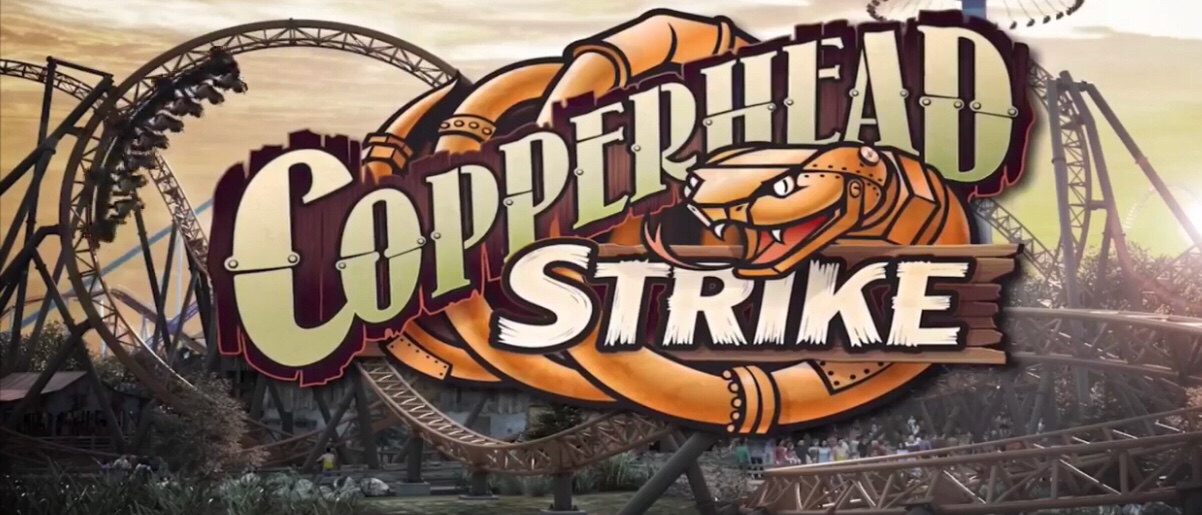 And for 2019, Carowinds will be cooking up a brand new coaster called Copperhead Strike. The story of Copperhead Strike takes place in Granny Byrd's farm, where she's famous for her prize winning jam. But secretly, she makes moonshine and guards her secret. I guess there's snakes on the farm too? Makes no sense, really but it's a cool story and even a cooler coaster.
The coaster will be a Mack launch coaster, and will be the first coaster in the Carolinas to feature two launches. It will hug the terrain with lots of twists and turns, before launching into five inversions.
Here are the rides full stats:
Coaster Type: Double Launch coaster
Launching System: Linear Synchron Motor (LSM)
Number of Launches: 2
First Launch: From 0 to 42 mph in 2.5 seconds
Second Launch: From 35 mph to 50 mph in 2 seconds
Track Length: 3,255 feet
Number of Inversions: 5
Duration: 2 minutes, 24 seconds
Height Requirement: 52″
Trains: 3
Riders per Train: 16
Amount of Steel Used: 530 tons
Ride Manufacturer: MACK Rides GmbH & Co KG, Waldkirch, Germany
There's more happening for 2018 before Carowinds kicks into 2019, so stay tuned for more details.
Are you excited for Copperhead Strike?
Stay tuned for more from Carowinds, and be sure to get social with us on Facebook and follow along with us on Twitter @BehindThrills for the latest updates!
For our latest theme park videos please be sure to subscribe to us on YouTube!
For more information about Carowinds, including tickets, visit the official website by clicking here!