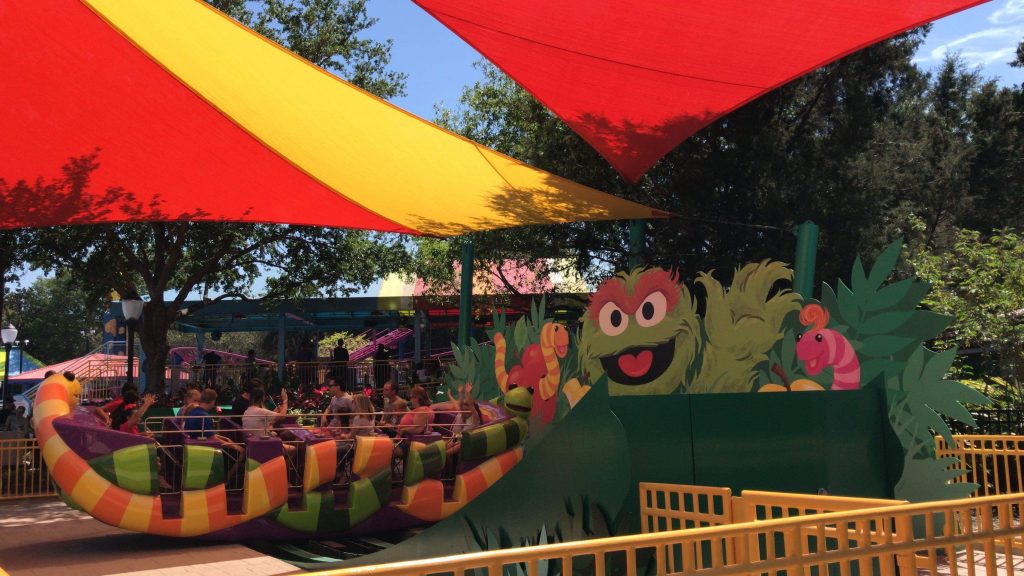 Sunny days are almost here to chase the clouds away, and SeaWorld Orlando has drawn back the curtain for their annual passholders to give a glimpse of the new Sesame Street land. We have a small glimpse of the new land, thanks to videos and pictures from a passholder who was there for the event.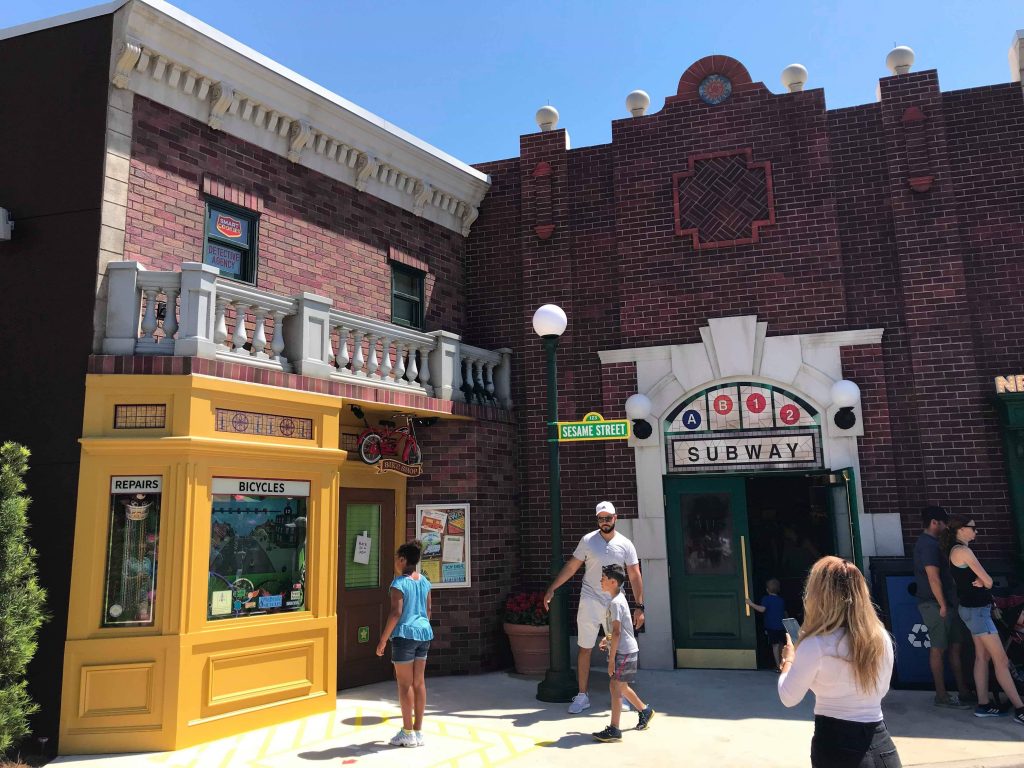 The new area is described as being called the best Sesame area that any park has ever done in the SeaWorld family. There's 11 interactive areas, some of which are wet areas, others are dry. If you've ever watched Sesame Street, then you know exactly what to expect, as it's all here! While everything was pretty much working, this was a preview, and we think there's some other things still being worked out.
Want to take a trip down Sesame Street? Check out our video below!
Previously, the area was Shamu's Happy Harbor, and filled with rides and play areas themed to SeaWorld's favorite whale. Today those same rides are all still there, but now with a cuter, Sesame Street feel to them. And while the area is directly aimed at kids, it has a little something for everyone.
One of the biggest things is the first ever parade for SeaWorld Orlando. The Sesame Street Parade. The daily parade employs hundreds of dancers, floats, and of course all your favorite characters.
Video-Get a glimpse of the all new Sesame Street Parade!
The parade is aimed directly at the area, and full of bright colors and music, just as Sesame Street itself is.
Surprisingly, one of the more subtle delights of the new land is the gift shop. There's a variety of Sesame Street merchandise, most of which celebrates 50 years of the Children's Program. But it's the parody shirts that are really amazing, check out more pics in our gallery below.
Overall, the general consensus of the new land is that it's a very cute, and welcomed addition to the park. It definitely opens up a whole new audience for SeaWorld Orlando, and gives a bigger, more permanent home for their Sesame Street characters. While Monday will wrap up the passholder previews, the new land will open to guests on Wednesday. We'll have a slew of new pictures and videos on Tuesday, along with interviews and a full review! Be sure to stay tuned for tons more from the all new land at SeaWorld Orlando.
Stay tuned for more from SeaWorld, and be sure to get social with us on Facebook and follow along with us on Twitter @BehindThrills for the latest updates!
For our latest theme park videos please be sure to subscribe to us on YouTube!
For more information about SeaWorld, including tickets, visit the official website by clicking here!