Dorney Park, in Allentown PA, is one of the smallest Cedar Fair parks in the chain lineup. It is smaller than even Worlds Of Fun, and doesn't come close to comparing to the size of Cedar Point – or the thrill level. It is still a Cedar Fair park though, and so I was expecting Cedar Fair level customer service and park quality. This wasn't close to that.
The day started by noticing that similar to my Kings Island visit the thermal scanners had failed. Manual temp checks. The rest of the visit would go downhill from here. This was the most busy Cedar Fair park I had been to so far, which is not what I expected based on the size of the park. The mask enforcement within the park was near non-existent. I did not hear a single employee ask someone to put a mask back on, and there were a large number of guests who did not even have a mask around their chin or below their nose – no – these guests had no mask visible. You wouldn't know there was a serious issue in the world with the way guests were acting. Crowded queue lines, with guests ignoring social distancing markers like it was a game.
Even the food lines were long. Every restaurant seemed open, but not a single individual drink only stand was open, so if you wanted a drink? 20 – 30 minute wait in a regular food stand line. Wow. Yikes. Is this a staffing problem? A management problem? Just a major lack of regard it seemed. We discussed how queue lines at parks in a pandemic should be kept to a minimum, and this park could not even staff drink stands to take away some of the pressure from the restaurunts.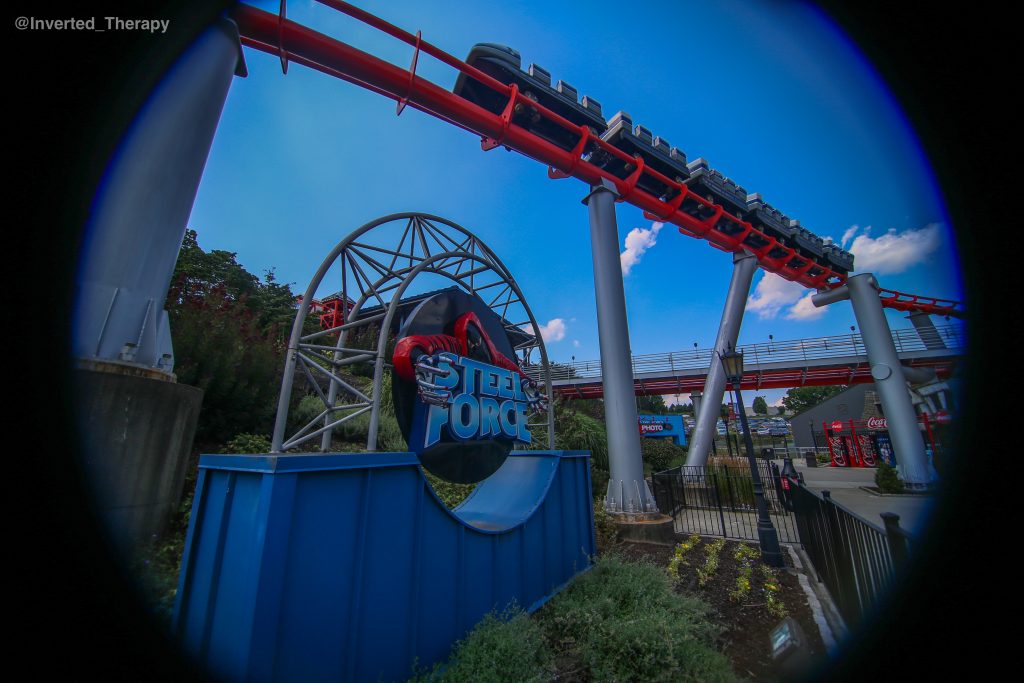 So, what about the rides? Well, they were running multiple trains on everything. It's a shame there was no motivation to get those trains dispatched at any kind of speed though: Sometimes it would be 5+ minutes of waiting for the train to be dispatched, while the train behind it sat on the hot sun-covered brake run. Even loading half trains – they were pushing slow dispatches. This in turn was creating lines of 45 minutes for rides. One of their main coasters – an Intamin Impulse called Possessed – is down for the season as well. That down coaster leaves a major gap in an already short sighted lineup. Sure, they have a B&M invert that is decent, and a floorless B&M with possibly the smallest drop on any floorless. They also have a Morgan Hyper that even though its slightly dated provides decent airtime, but the lineup of coasters at this park felt mediocre at best. The one saving element to the ride lineup was Demon Drop. This old Intamin drop tower used to operate at Cedar Point on and off – as it was a maintenance nightmare at Cedar Point, but Dorney seem's to have found a good stride with it. Was it a saving grace, or just nostalgia of a ride I grew up with though?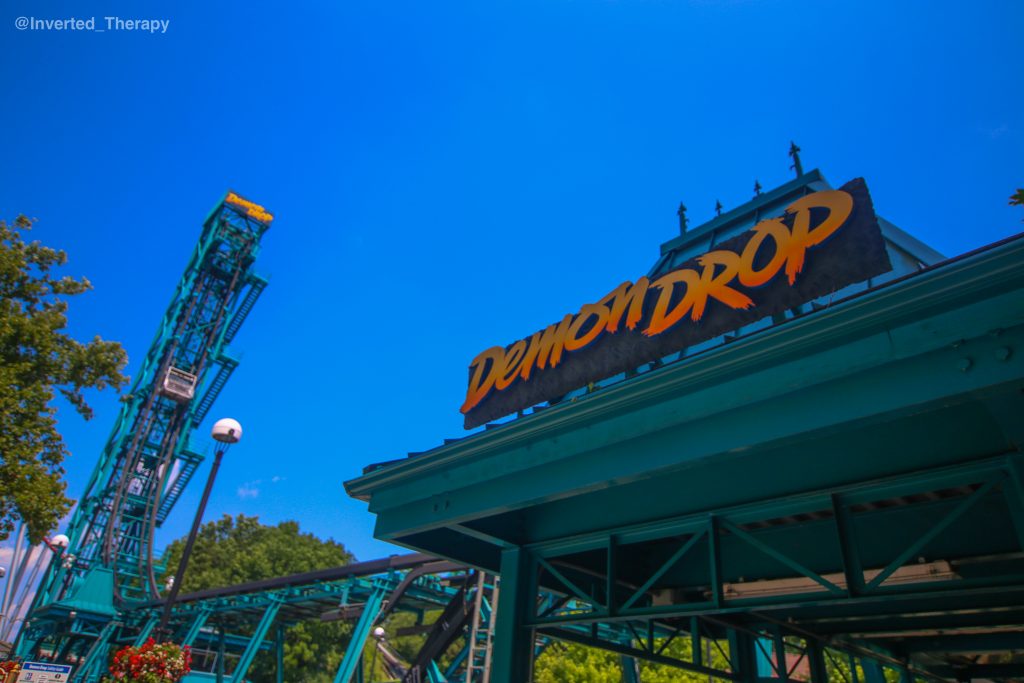 All of this amounted to me questioning if I was actually at a Cedar Fair park. The quality was not up to par with what I expected from even a smaller scale Cedar Fair park, as it was polar opposites of the other small scale park I had been to earlier in the season. The employees seemed to not care what was happening around them, and were very unaware of their surroundings. The guests had no concern over the pandemic, with a lack of respect for social distancing and mask policies. The entire state of PA is under a mask mandate right now, and yet nobody was enforcing it. I am not sure how long the thermal scanners had been down – or if they have been fixed yet. I don't really care to go back and find out – and I would advise anyone looking for a park to visit at this time to look elsewhere. If you want to be in the area, may I recommend Hersheypark – a place that seems to be going above and beyond to make guests feel safe in these trying times.
Stay tuned for more theme park information, and be sure to get social with us on Facebook , Instagram, Twitter @BehindThrills for the latest updates! For our latest theme park videos please be sure to subscribe to us on YouTube!
Justin Landers is 29 year's old and owns Just Shoot Light Multimedia Productions, a freelance photo and video company involved in the theme park industry since 2013. You can find him on Instagram at @Inverted_Therapy and @Just_Shoot_Light and on YouTube or Facebook.