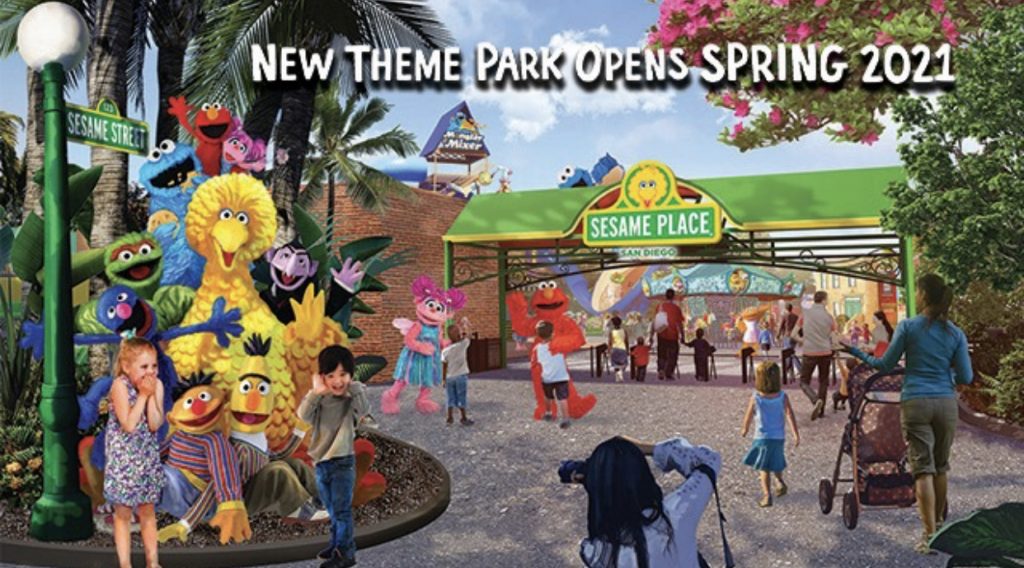 It's been a long time coming, but a second Sesame Place theme park is opening and we now know where it's going to be. The new Sesame Place San Diego will be close to SeaWorld San Diego, and will open in 2021!
The all new park will be the second Sesame Place theme park, with the first being in Pennsylvania.
"As we celebrate Sesame Street's 50th Anniversary, we are excited to share the news of a major opportunity for kids and families to connect with and learn from the brand and its beloved characters," said Steve Youngwood, President, Media & Education and Chief Operating Officer, Sesame Workshop. "The opening of Sesame Place San Diego will give guests a unique and powerful way to experience Sesame Street, enable us to connect with even more families, and further our educational mission."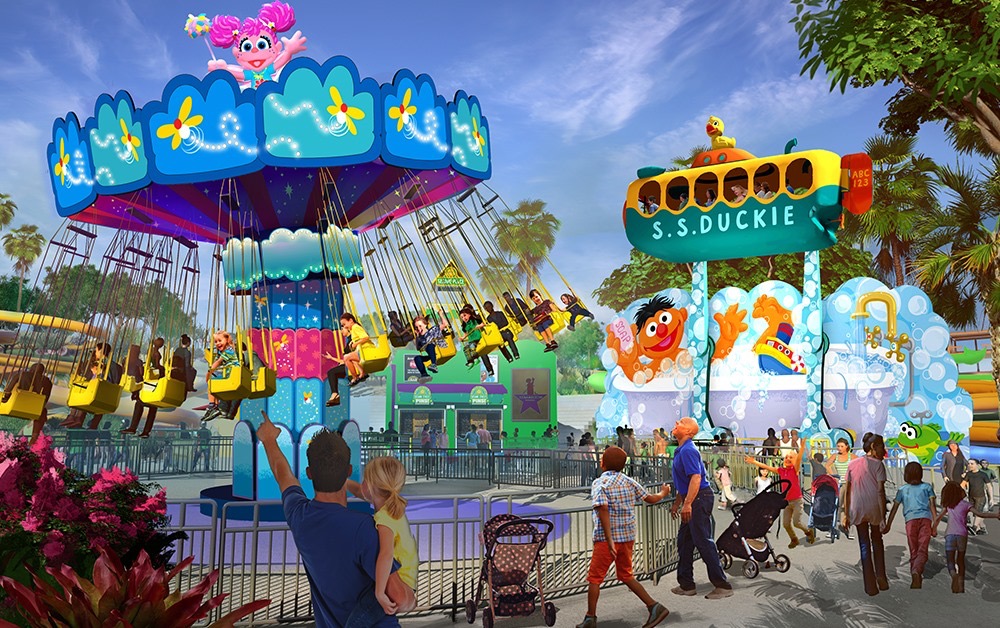 "We share Sesame Workshop's goal of educating and entertaining generations of children, and the opening of a second park, the only one of its kind on the West Coast, furthers our company mission to provide guests with extraordinary experiences," said Marc Swanson, Interim Chief Executive Officer, SeaWorld Entertainment. " We are thrilled to be able to grow the presence of Sesame Place theme parks in the United States, and San Diego is the perfect complement to our Philadelphia location."
Sesame Place San Diego will open as a Certified Autism Center (CAC), mirroring its Philadelphia sister park, which was the first theme park in the world to achieve this designation. Staff-wide autism sensitivity and awareness training will be completed prior to the park's debut, and robust pre-visit planning resources, including a park-specific sensory guide will be featured on its website, making it easier for parents to plan activities that satisfy their child's specific needs and accommodations. Designated quiet spaces with adjustable lighting and comfortable seating will be incorporated into the park's design.
"We are proud to be opening this new park as a Certified Autism Center and are committed in our efforts to offer families inclusive activities for children with autism and other special abilities," added Swanson. "Providing fun and memorable experiences through exceptional service is a part of that."
Here are just a few details about the new park:
• Nearly 17 acre 'park
• Opens Spring 2021
• Featuring all of the fun, laughter and learning of Sesame Street
 • 7 Exciting family rides, including a family-friendly coaster
• 11 Water attractions & slides
• Interactive Sesame Street Neighbirhood, including theiconic 123 Stoop, Hooper's Store and more
• Award-winning Sesame Street parade with everyone's favorite furry friends
• Live character shows
• Sesame Street character meet and greets with photo opportunities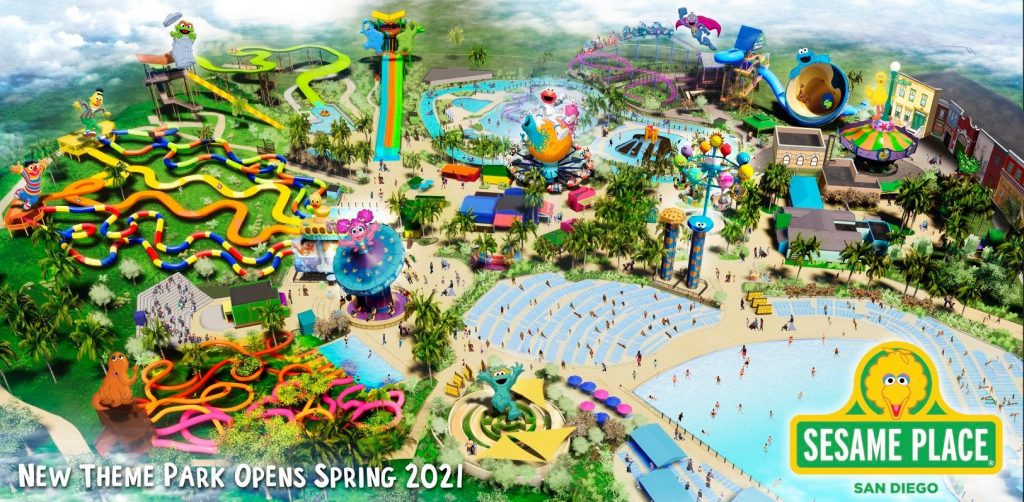 The new 17 acre park will be on the site of the current Aquatica San Diego, which will close to make way for Sesame Place. Aquatica San Diego will open for the final season on Memorial Day weekend in 2020. The new Sesame Place will use most of the attractions currently in the park, with the only ride currently slated for removal being Woo Hoo Run, which has an 80 foot drop.
Aquatica San Diego opened in 2013, though that park never had the same impact as the other two Aquatica parks, with no signature animal attractions.
SeaWorld parks have a huge presence with Sesame Street in every single park. SeaWorld Orlando opened up the brand new Sesame Street land earlier this year.
Stay tuned for more from Sesame Place, and be sure to get social with us on Facebook and follow along with us on Twitter @BehindThrills for the latest updates!
For our latest theme park videos please be sure to subscribe to us on YouTube!
For more information about Sesame Place San Diego, visit the official website by clicking here!