Iron Gwazi is a Rocky Mountain Construction-built roller coaster that opened in 2022 at Busch Gardens Tampa Florida. The ride features a seat belt and lap-bar restraint system.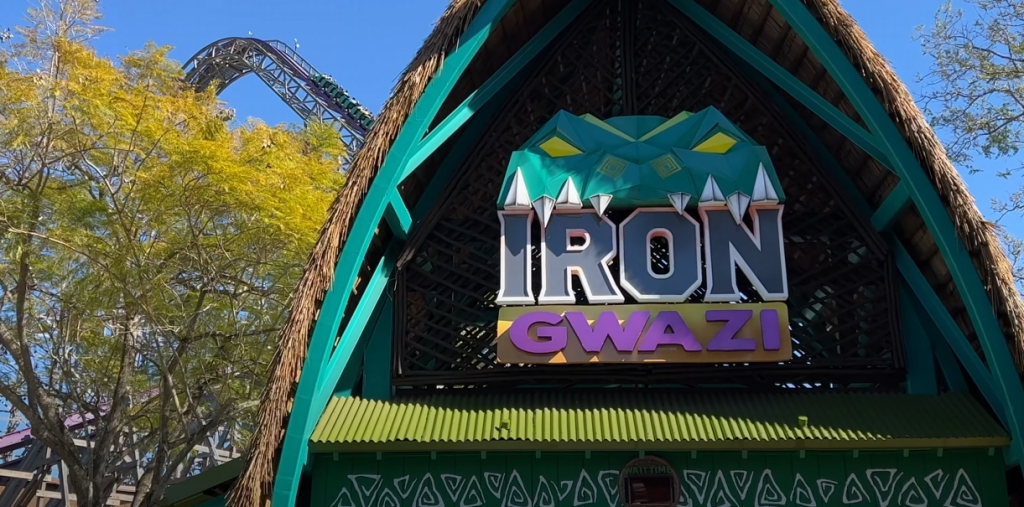 Capacity is observed in person and each train is assumed as being fully filled when calculating. The Persons Per Hour is a measurement of how many riders the operations are allowing to partake on a certain ride within one hour's time.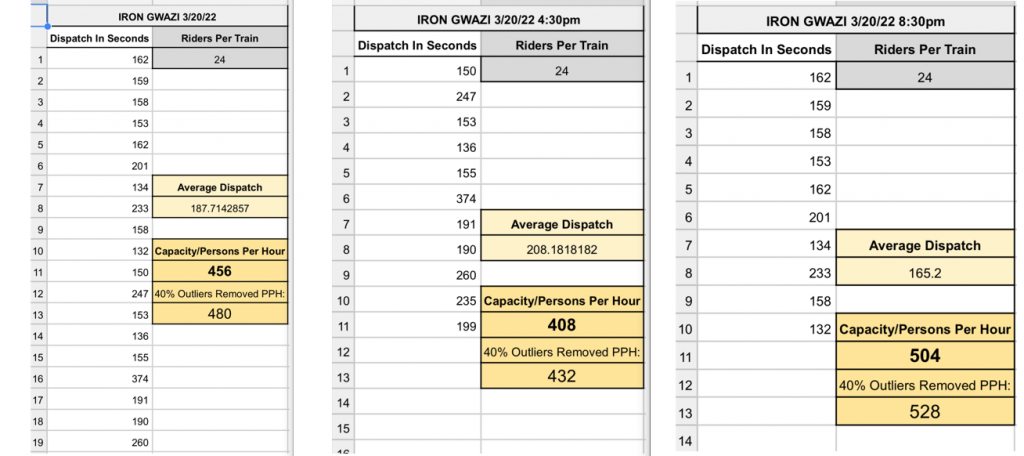 Left Photo: All dispatches observed.
Middle photo: Mid-day dispatches.
Right Photo: Just before park closing.
Couple these numbers with the fact the Quick Queue may be using up half the capacity, and you can see that just the switchbacks set up in the station could take 40 minutes to get through:

Busch Gardens Tampa is open for 12 hours a day at peak-season, and 8 hours a day on the slower season. This means approximately 5,500 people can ride Iron Gwazi a day, or 3,650 people during off-season. For this reason, make sure to get there early and ride when the line is less than 60 minutes. This is a coaster that may have one of the longer lines throughout the day.
Busch Gardens Tampa can improve on this capacity by opening up the air gates earlier and instructing guests to use lockers, or notifying them of the pouch below the seat earlier. There were multiple times when 45 seconds had passed before the passengers were let into the train, which is a lot of wasted time. The operators were hustling and doing the best they could, the crew is fast.
The manufacturer can improve the capacity by having restraints that open automatically, a more accessible seatbelt for the operators to check and redesigning the trains. The train also takes 49 seconds to park in the station once the train ahead of it pulls out of the station, compare this to a roller coaster that uses a multi-move system (where two trains can occupy the station at the same time), and you're adding 30 seconds to each and every dispatch.
With manufacturer and park working together, we truly believe this ride could shave 100-seconds off of its dispatch time.
Follow Austin Rdzanek and AmusementInsider on Twitter, Instagram.