Dollywood's 2023 season certainly is shaping up to be one of the busiest years in the park's history. Two impressive projects—the Big Bear Mountain roller coaster and Dollywood's HeartSong Lodge & Resort—are both scheduled for completion this year. During the event, Parton announced Big Bear Mountain's opening occurs in May, while bookings for HeartSong Lodge & Resort start in June with stays beginning in November.
---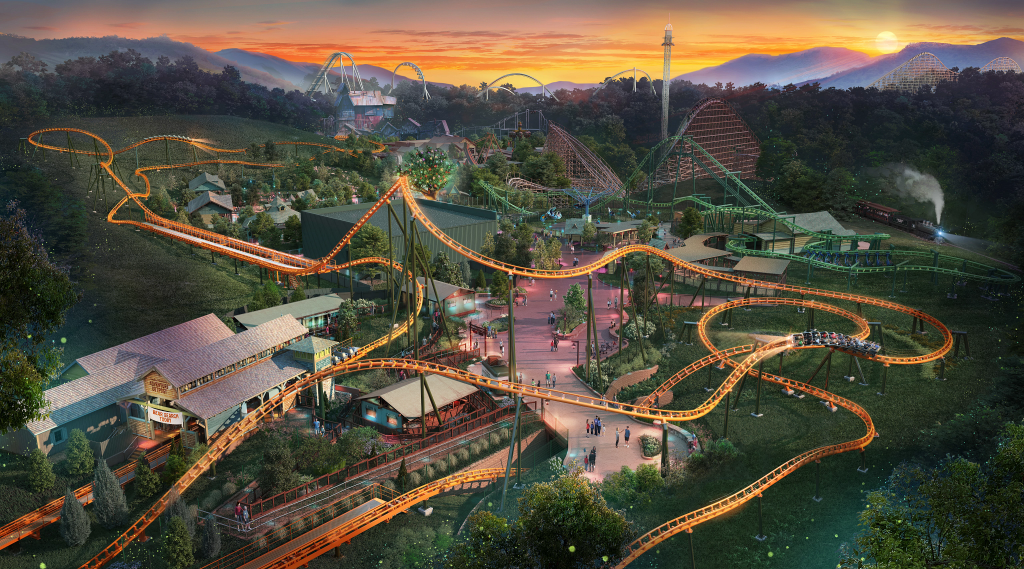 In addition to kicking off Dollywood's 38th season, Parton was able to experience the I Will Always Love You Celebration, an event that honors the 50th anniversary of her writing of the iconic song. She also unveiled plans for a state-of-the-art guest attraction that showcases her legendary life and career. The experience is planned for a 2024 opening in the area surrounding and including the former Chasing Rainbows museum.
"I think everyone knows that I try to dream big dreams no matter what I'm doing," Parton explained, "and with everything happening at my Dollywood this year, this may be some of my biggest dreaming yet! We're going to open a BIG ride and a BIG resort, even the calendar got bigger this year! Eugene (Naughton, Dollywood Parks & Resort President) better get ready for my next big dreams because everybody knows I like trying to outdo myself! But seriously, this is going to be a really special year for all of our guests here at Dollywood."
---
Introducing The Dolly Parton Experience: an interactive, state-of-the-art approach to telling Dolly Parton's story. Coming to Dollywood in 2024, this interactive experience will open in the location of the former Chasing Rainbows museum. pic.twitter.com/BiNAIpe26M

— Dollywood Parks & Resorts (@Dollywood) March 10, 2023
"They're also starting the year with the I Will Always Love You Celebration, which is something that is very humbling to me," she continued. "The song has been a very special part of my life and career, but I never thought about them celebrating it at Dollywood. I told them they didn't need to do it, but when they explained it would be a celebration of songwriting and the talents of songwriters, I knew it would be something truly special."
Naughton echoed Parton's thoughts about the year, sharing why Dollywood's 2023 season is a prime example of why the Pigeon Forge, Tennessee, park continues to place among the best in the industry.
"Over the last several years, Dollywood Parks & Resorts has really elevated into the upper tier of theme park destinations in the country," Naughton explained. "Just last season we were named the #1 theme park in the United States by Tripadvisor based on actual guest reviews of their time at our properties. With this increased attention comes more guests who are looking to visit a destination outside of the traditional family vacation destinations that have been popular for a number of years. We offer a truly different experience at Dollywood, and with the beauty of the surrounding Smoky Mountains attracting even more guests, we're poised for record growth over the next several years. Big Bear Mountain, as well as HeartSong Lodge & Resort, allow us to take care of our guests in a way that only we can."
Big Bear Mountain adds to Dollywood's already impressive portfolio of world-class roller coasters. At $25 million, the ride is the largest single attraction investment ever at Dollywood, while its 3,990 ft. length makes it the longest roller coaster at the park as well. The ride also features on-board audio, a first at Dollywood, along with plenty of thrilling moments, including three separate launches, multiple airtime hills, high-speed carousel turns and tunnels, including a pass behind a waterfall. Big Bear Mountain features a 39" height requirement and takes guests to a top speed of 48 mph.
---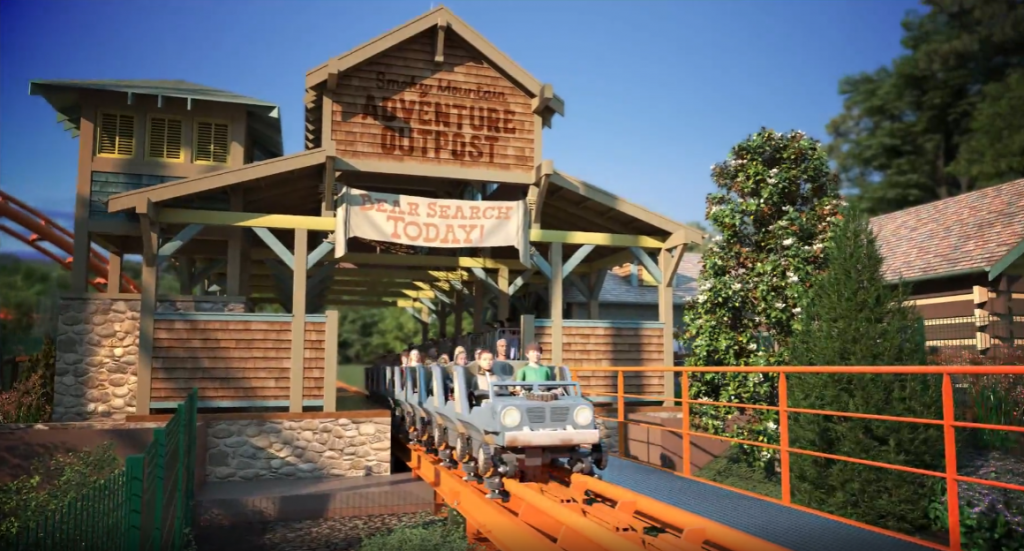 The 302-room HeartSong Lodge & Resort, the newest element of the company's growing hospitality program, provides a space of awe and inspiration for guests thanks to thoughtful details that await around every turn. From spacious accommodations to well-planned amenities, guests can enjoy a variety of spaces to recharge and relax. HeartSong Lodge & Resort is the perfect complement to Dollywood's first-in-class resort property, Dollywood's DreamMore Resort and Spa. The resort also features the HeartSong Meeting and Event Center which features 26,000 sq. ft. of indoor and outdoor meeting space. The resort is accepting inquiries now for group booking beginning in January 2024. Interested parties can contact resortgroupsales@dollywood.com or complete the request for proposal at https://www.dollywood.com/heartsong/group-interest.
---

If growing Dollywood Parks & Resorts with both a thrilling new roller coaster and a world-class resort isn't enough to prove 2023 is the biggest season ever, the park operating calendar grows this year with an additional 21 days of operation as compared to the 2022 calendar.
The I Will Always Love You Celebration takes place now through April 8, kicking off the season with a festive event commemorating the art of songwriting and the stories behind the songs. To celebrate the power of songwriting and storytelling, guests can enjoy a special lineup of performances each Saturday throughout the event in DP's Celebrity Theater. The Celebrity Concert Series includes Natalie Grant (March 11); Ricky Skaggs and Kentucky Thunder (March 18); Jo Dee Messina (March 25); Larry, Steve & Rudy: The Gatlin Brothers (April 1); and Lauren Alaina (April 8). All concerts are included with park admission.
---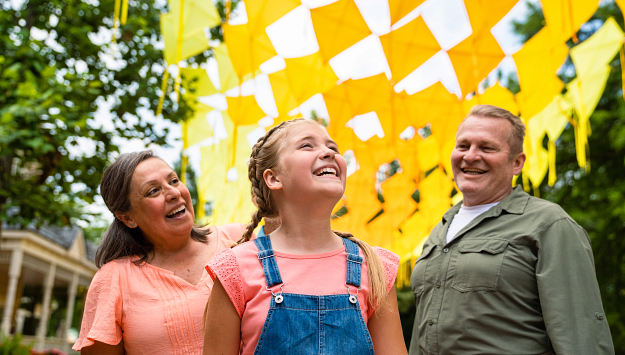 Dollywood's Flower & Food Festival presented by Covenant Health (April 21-June 11) blooms bright with vivid, larger-than-life flower sculptures that feature more than half-a-million blooms during this stunning event. In addition, Dollywood's culinary team showcases their world-class abilities with a menu full of delicacies that highlight the tastes of spring in the Smokies.
Dollywood's Sweet Summer Nights drone and fireworks show has become a guest highlight, and it again takes to the skies above Dollywood in 2023 as part of Dollywood's Smoky Mountain Summer Celebration (June 17-August 6). Another favorite—"Gazillion Bubble Show: Aurora"—returns to deliver a mesmerizing "pop" of excitement to guests in DP's Celebrity Theater.
A family tradition for many, Dollywood's Harvest Festival presented by Humana (Sept. 20-Oct. 30) celebrates the beauty of fall with thousands of carved pumpkins, spirited performances from talented singers and the fun of Great Pumpkin LumiNights presented by Covenant Health. Great Pumpkin LumiNights, which previously has been named the best theme park harvest event in the world, features elaborate displays that are fun for every member of the family. Creative culinary items, accomplished artisans, and fall fun in the Smokies make this a picture-perfect time to enjoy Dollywood.
The industry's Best Theme Park Christmas event—Dollywood's Smoky Mountain Christmas presented by Humana (Nov. 4- Jan. 6, 2024)—concludes the park's 2023 season with 6 million lights, festive holiday shows, and the warm Christmas atmosphere guests have come to expect during this joyous time of year.
For more information about Dollywood's BIG 2023 season, please visit dollywood.com or download the Dollywood app. For more information about Dollywood's HeartSong Lodge & Resort, please visit Dollywood.com/HeartSong.