Kings Dominion previously posted a teaser on their Facebook page that they would be "breaking records… again" in 2013. Many fans of the park are hoping that it will be another roller coaster, and possibly the world's tallest roller coaster.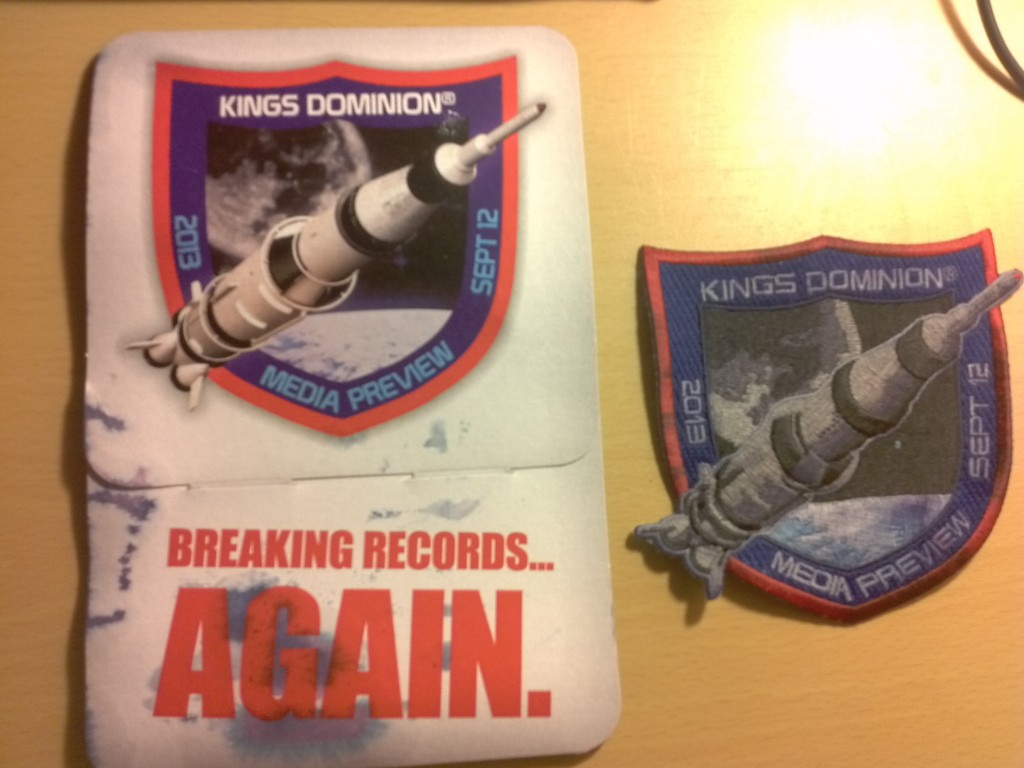 After a very wet, and very, very rainy day thanks to tropical storm Isaac, we came home to a letter from Kings Dominion. Inside was a patch and an invite to the announcement on September 12th. Stay tuned here to Behind the Thrills for more information about what will come to Kings Dominion in 2013. For live updates, follow us on Twitter.
The announcement is still a few weeks away, so what do you think it could be? Tell us in the comment section below!
Some of our readers think it might be…
Bryan: "They are going to be getting the stuff leaving Cedar Point"
Shaunnon: "Tallest ride of some sort."
Elizabeth: "please be a stratacoaster!"
Zack: "I think that It will be taller than Kingda Ka at SFGA at 475 feet tall with a hydrallic launch at o-150 mph in 5 seconds."
Nick: "its going to be a bigger and better PLANET SNOOPY. we were told by a good source that is not a coaster."