As Busch Gardens began preparation for the 13th annual Howl-o-Scream event this year, the horticulture team realized that it is very difficult to find heirloom pumpkins and winter squash during October.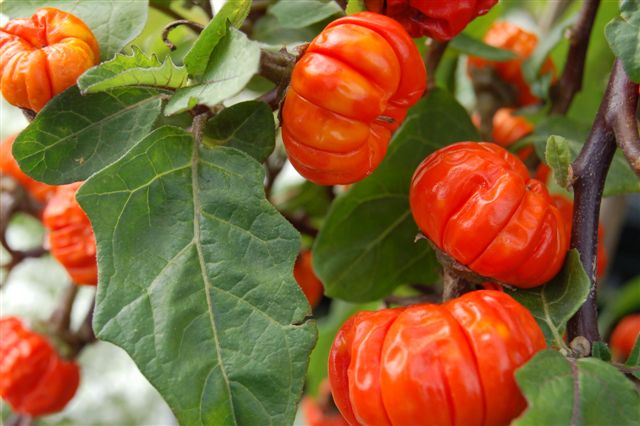 Last year was Busch Gardens Tampa's first try at pumpkin farming, but it ended with miserable results because of the heavy rains. The park has tried their hand at pumpkin farming again this year as they getting ready to transform the park into "The Dark Side of the Gardens".
This year, the park started growing the pumpkins in February with raised beds of rich compost. They are also watering with a water-conserving drip irrigation system. The park's "pumpkin experiment" has, so far, yielded more than 60 fruits.
[flickr-gallery mode="photoset" photoset="72157630623426062″]
Now that the pumpkins have successfully grown, the next challenge is to keep them ripe and beautiful looking for Howl-o-Scream, which begins in September.
As for Howl-o-Scream goes, the HOSInsider slipped a bit of information on Twitter and Facebook last Friday. Last year's theme, "The Dark Side of the Gardens", did not feature an icon, as the park tried to feature a different icon each year in the past. Several icons consisted of the "Raven Twins", "Ms Vayne", and "Sylvie" from My X. Is it possible that we could be seeing the park reusing the "Dark Side of the Gardens" theme with a different twist? Of course, nothing has been confirmed regarding the theme, so stay tuned for more Howl-o-Scream information as it becomes available.
For more information about Busch Gardens Tampa, visit the official website.