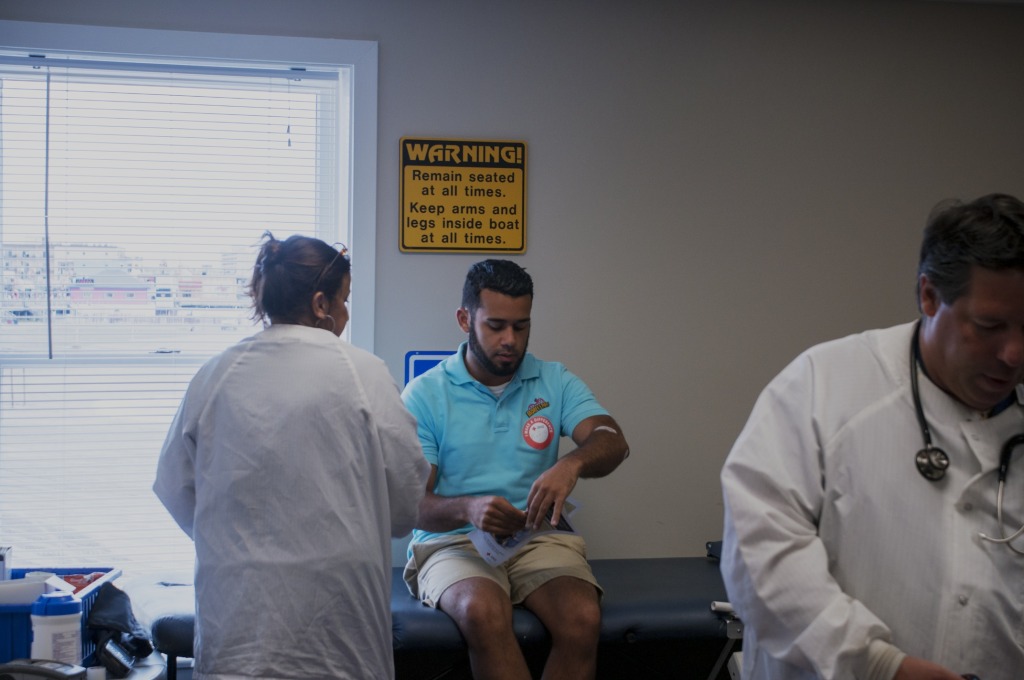 Morey's Piers employees participated in a blood drive on July 31st to help the Red Cross out with a blood shortage. Many employees, from full time staff to lifeguards came out and participated in the blood drive and were happy they could assist the community. According to the Red Cross, blood levels are the lowest they have ever been in 15 years.
"We decided to host a blood drive to help the local community. When we heard about the blood shortage, it reinforced our desire to take action," said Will B. Morey, Waterpark Operations Manager. "We had to start a waitlist as we had more associates, both domestic and international, step up to donate than we had anticipated."

"This opportunity gives our lifeguards a chance to save lives not only in our waterparks, but throughout our community," said Denise Beckson, Director of Waterpark Operations.
For more information about Morey's Piers, visit the official website or call 609-522-3900