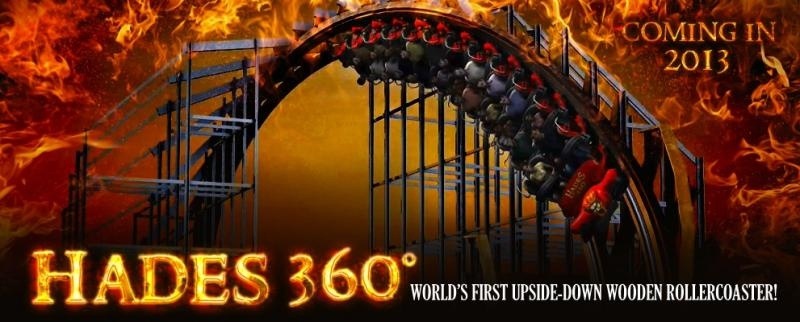 Mt Olympus Water & Theme Park, Wisconsin Dells, Wisconsin, is modifying Hades, its partly-underground wooden rollercoaster. Hades was Originally built in 2005, but in 2013 it will transform to become the world's first all-wood rollercoaster with an upside down barrel roll! You may be thinking… I've already seen wooden coaster loops such as Son of Beast or Outlaw Run. While true, but S.O.B had a steel loop structure and Outlaw Run has steel track toppers. The critics might argue, but the fact is, Hades 360 will be the world's 1st ALL WOOD upside down coaster! Either way this is impressive!
Hades 360, the new-look coaster will feature both a 360° upside down barrel roll and a 110 degree over-banked turn. To perform these elements, state-of-the-art Timberliner trains from The Gravity Group will be added to the ride. The Gravity Group is also doing the engineering. Utilizing this state-of-the-art train, Hades 360 will also be the world's longest underground rollercoaster.  Hades 360 will be the first to deliver an awe-inspiring wooden coaster thrill all while in the vast world of Mt. Olympus Water & Theme Park. Construction will be carried out in-house by Mt Olympus.
The Laskaris family (owners of Mt. Olympus) join members of the Gravity Group behind the new nose cone for Hades 360 at IAAPA 2012.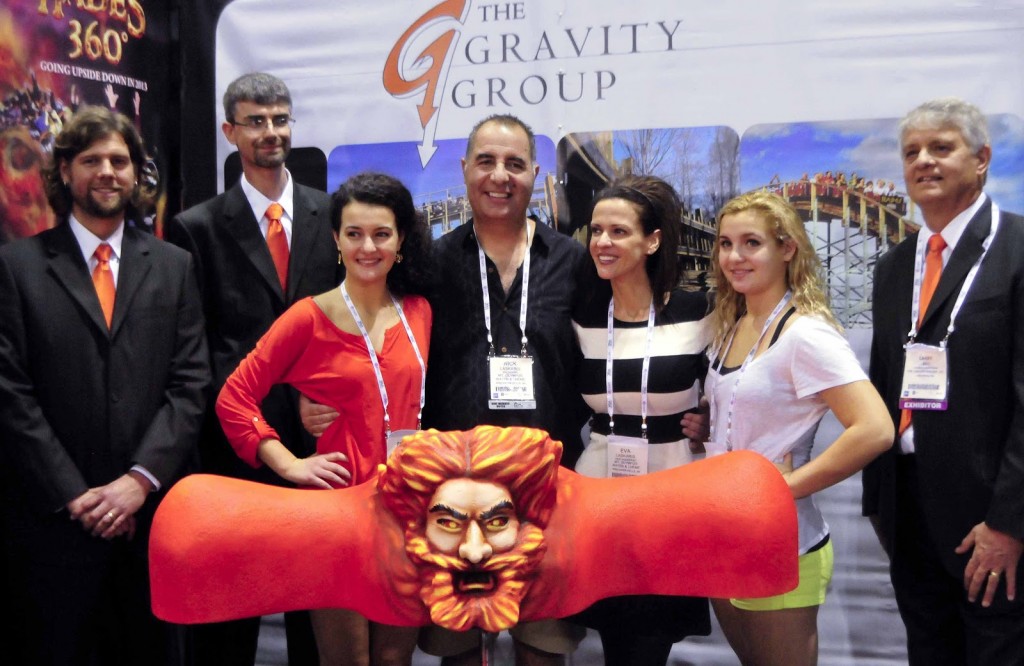 Hades 360 will consist of a total track length of 4,725ft (1.4km), with1,400ft (427m) of that underground, including a 90-degree banked turn underground in complete darkness. Other elements of the ride include a first drop of 140ft (43m) at an angle of 65°, a 110-degree over-banked turn, and a top speed of 70mph (113 kmh).
Key Features:
The World's First completely upside down barrel roll on an all wooden coaster track
The World's longest underground track measuring 1400 feet
A 90 degree banked turn underground in complete darkness
A 110 degree over-banked turn
A staggering drop of 140 feet with an amazing drop angle of 65 degrees
Total length of 4,725 feet
A 160 foot incline to the top drop
A blazing top speed of 70 mph
Construction is moving along quite quickly on this project. Below are a couple of photos showing off the progress on this masterpiece coutesy of Mt. olympus.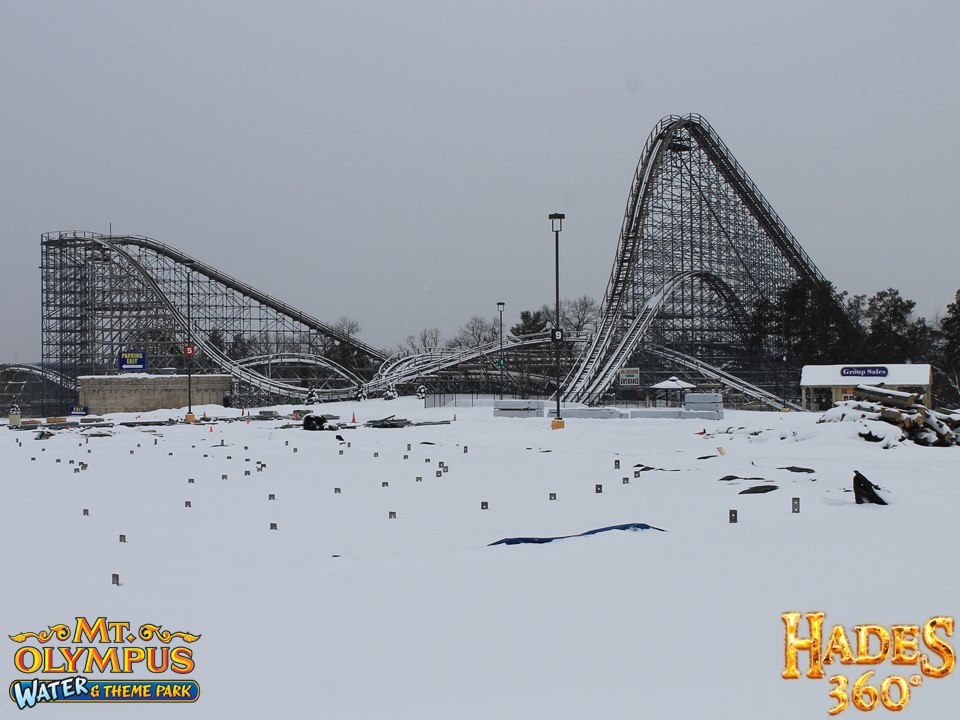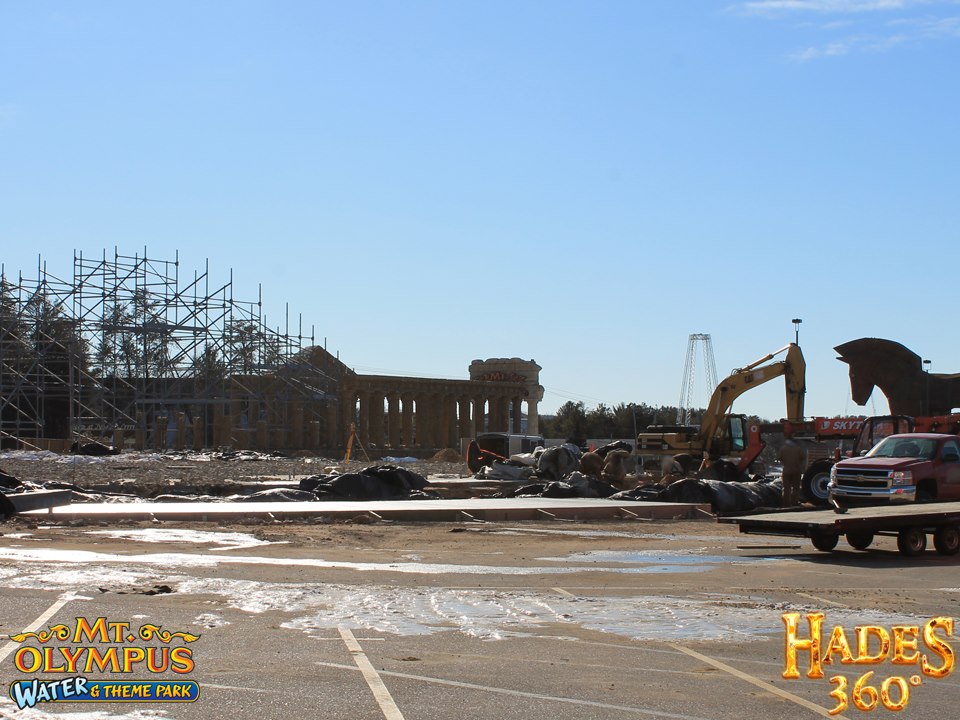 And a video showing off the new ride!
Do you think Hades 360 should be able to claim the title "World's 1st wood coaster with inversions"? or do you think S.O.B. deserves it? Or does Outlaw Run deserve the title even though it has steel track toppers? Let us know in the comments below or via our socials!
For more information, including tickets, visit the official Mt. Olympus website!
keep it social!
Follow us on twitter @BehindThrills
Like us on facebook: facebook.com/BehindThrills