A storm is building in Orlando, and it's building right over Fun Spot America. Okay, so it's not a storm, it's lightning. It's not really building over, but rather through it. Fun Spot America continues work on their massive expansion in Orlando that will take it from a fun little amusement park, to a full fledged theme park. White lightning is one of three new coasters going in at the park, and it's coming along at a "shocking pace". We drive by to take a look.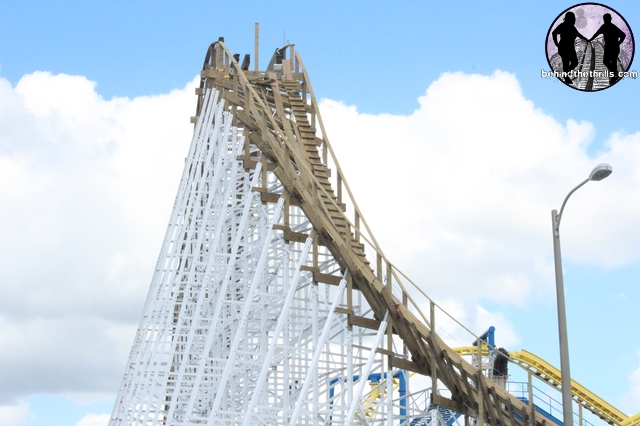 The all new GCI Family coaster, White Lightning continues work at Fun Spot America. From the first drop, to the return, the coaster is making amazing progress.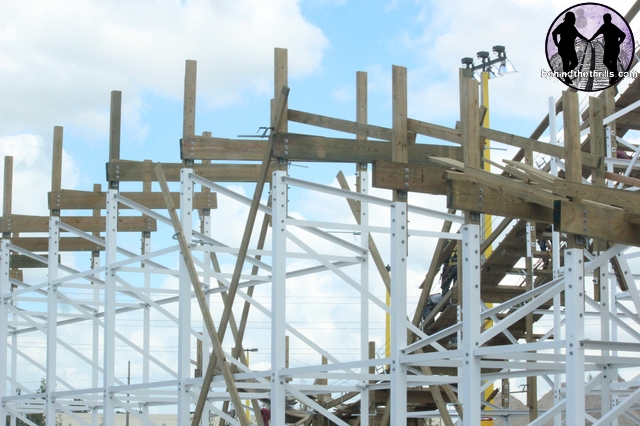 While apparently it's nothing new for wooden coasters to have steel supports, White Lightning supports a huge amount of steel supports, with the top half being wood. This helps the coaster deal with being open year round, and the harsh Florida weather.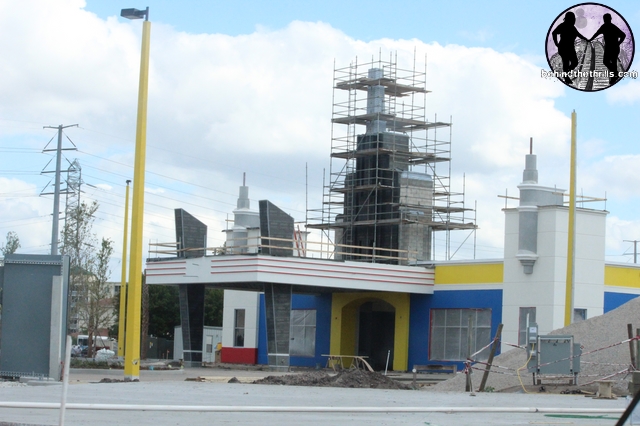 Work continues on the all new entrance and food court building at Fun Spot. More work and paint is expected as the weeks roll on.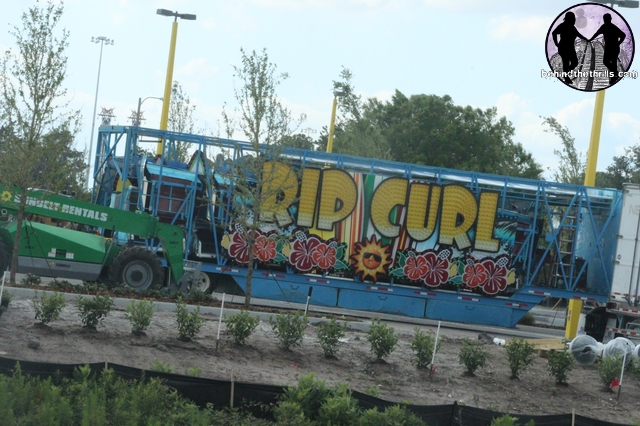 The park has also announced the addition of several flat rides, including this "Rip Curl" attraction. The park will add these new flat rides, as well as a new Sea Dragon kids coaster. This will bring the total coaster count up to three, and give coaster enthusiasts more to ride. The park is also installing the Enterprise ride that once stood at Six Flags over Georgia, where it was formerly known as Wheelie. Jump over to the official Fun Spot Facebook page for more pictures of the other rides.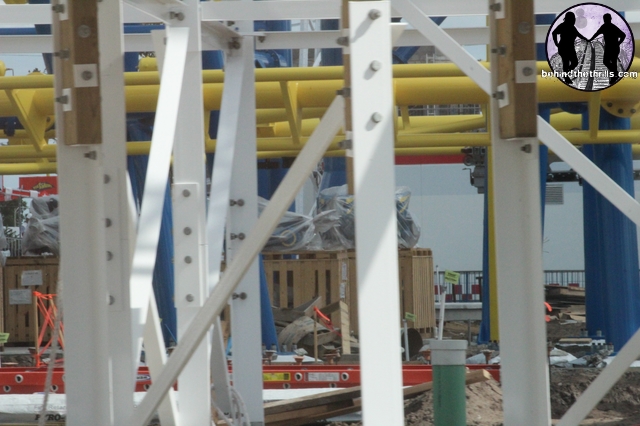 The other coaster going in is the all new Freedom Flyer suspended coaster. While it's not exactly ready to open, the park has received the trains for the coaster on site. The trains still need to be attached to the coaster, but the fact that they are moving from the parking lot to the site near construction tells us that they may be getting ready to install and possibly start testing the trains.
See more construction in our massive slideshow below!

The new attractions are slated to open in June this year, and will be the first part of a (so far) two phase project that will see the park also install a new waterpark.
For more information about Fun Spot America, visit the official website by clicking here!