SeaWorld Orlando kicked off Summer Nights this week with a huge bang! Summer Nights adds more fun after dark to SeaWorld. It runs nightly at SeaWorld now through August 11th, where you'll be able to catch shows like Shamu Rocks and SeaLions Tonite – and you can even see some fireworks.
Summer Nights is included with admission to SeaWorld, so you can spend the day watching SeaWorld's day time shows such as Pets Ahoy, One Ocean, Blue Horizons, and Clyde and Seamore Take Pirate Island. As the sun is getting ready to set, you can enjoy SeaWorld's nighttime spectaculars like Shamu Rocks.
Shamu Rocks
If you love One Ocean, you're going to love Shamu Rocks. The show uses many of the same elements, however the show has a lot of energy! After all – we're talking about Shamu here! The show focuses heavily on various types of rock music and even has a guitarist performing an amazing solo, but Shamu brings it all together.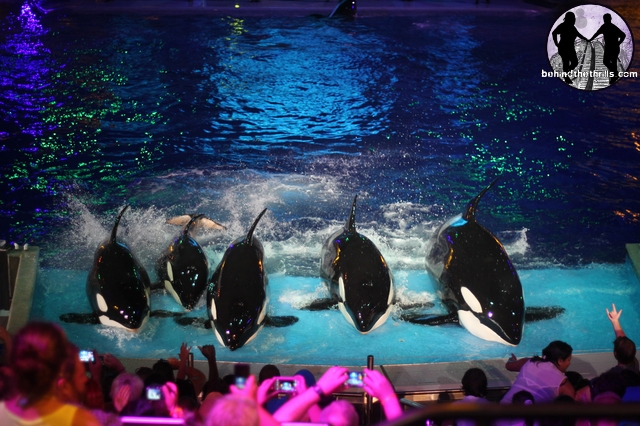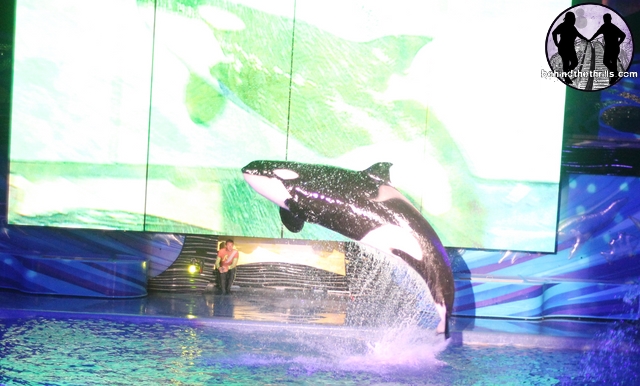 See highlights from Shamu Rocks in our fun new video:

SeaWorld has changed Summer Nights quite a bit this year. In the past, after Shamu Rocks, everyone would flood out of the Shamu Stadium to the Bayside Stadium to catch the show Reflections – the firework and fountain show. However, this year Shamu Rocks features it's own firework finale. It was quite a nice surprise for the show, and what I felt was also a great addition to the show. If you're unable to make it to see Shamu Rocks, you may be able to see it from other sections of the park surrounding the lagoon.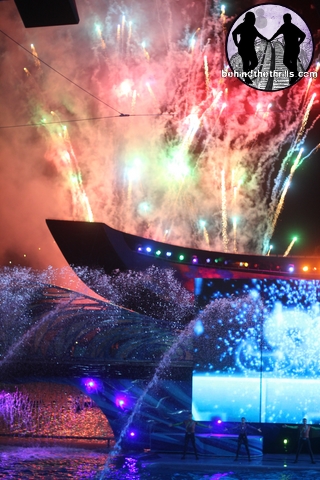 More Shamu Rocks:

SeaLions Tonite
Clyde and Seamore have always been known to have a hilarious show. Summer Nights is no exception. Similar to the daytime show, it SeaLions Tonite features Clyde, Seamore, the Otter, and the Walrus, but they put a fun spin on SeaWorld. SeaWorld pokes fun at the daytime shows at the park during SeaLions Tonite.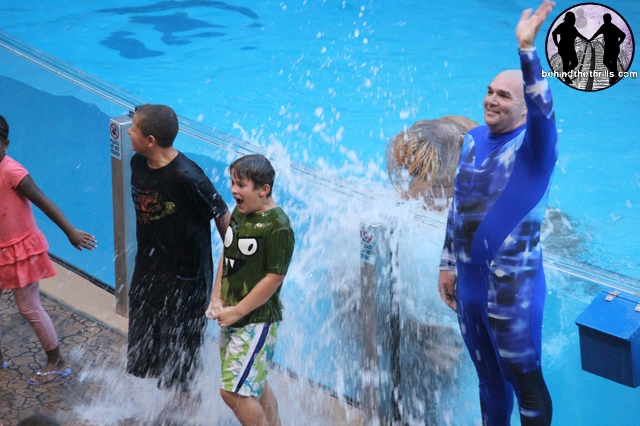 You're sure to get wet if you're sitting anywhere near the front row. These kids got it good and they weren't even expecting it!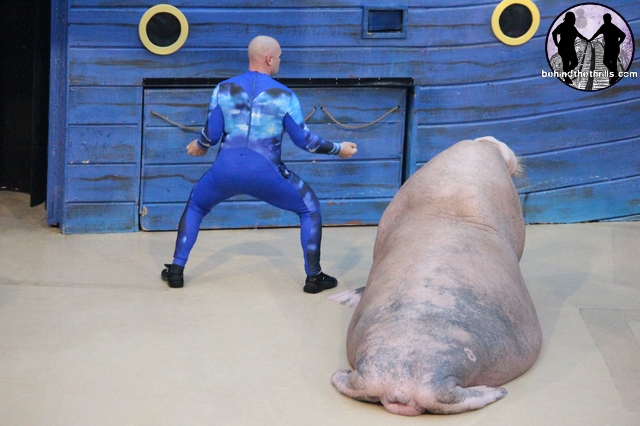 SeaLions Tonite is probably my favorite show at Summer Nights. Don't get me wrong, I love Killer Whales and I have loved every Shamu show I've ever seen, but it's just hilarious when SeaWorld pokes fun at themselves. These guys are sure to make you laugh and to make you want to see more of Summer Nights.
Check out the highlights for yourself in all it's hilarious goodness!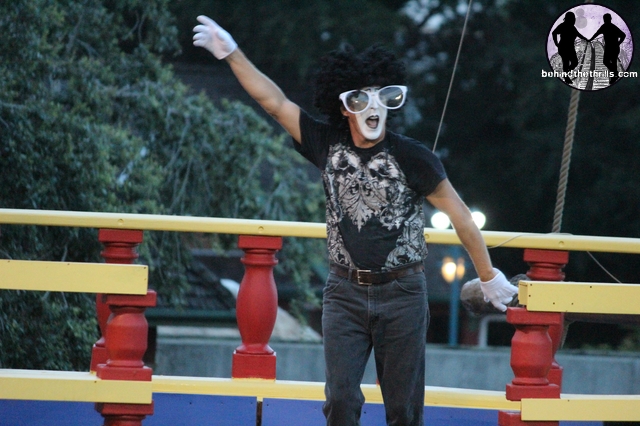 If you've never been to SeaWorld before, beware of the mime! He's not scary by any means, but he plays a major part in SeaLions Tonite: before and during the show. If you're looking for even more laughs, be sure to arrive about thirty minutes before show time and to look for the mime at the front of the theater a few minutes before the show starts. He's sure to make you laugh!
More Clyde and Seamore:
For more information about SeaWorld Orlando, visit the official website by clicking here.
Need to get tickets? Click the banner below to get your tickets to SeaWorld Orlando today.