SeaWorld Orlando had a bit of a rocky start with their annual Bands,Brew, BBQ after the film Blackfish threw a dark cloud over the park concerning their animals. As Saturday began the start of the event, however, there was no evidence that it had any kind of impact on the park whatsoever as crowds rushed in to grab loads of BBQ, and of course watch one of the biggest names in Country music, Alan Jackson take the stage.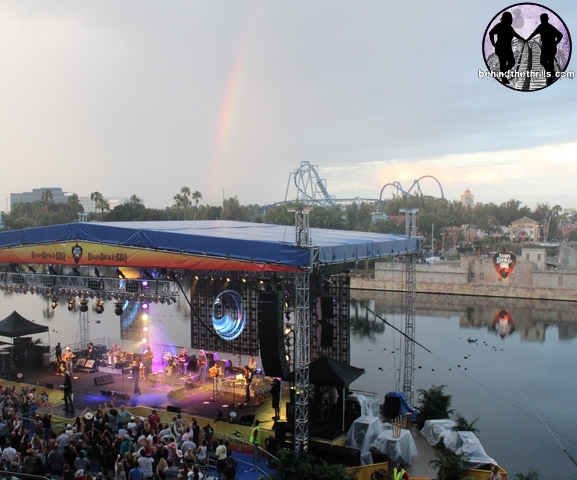 The weather didn't look like it was going to cooperate for much of the day, though as showtime drew closer, the sun broke out and even managed a rainbow for the crowd. The annual Bands, Brew, BBQ event is one of the official starts to the "concerts&coasters season" as theme parks all around Central Florida kick off a series of concerts that are free with theme park admission.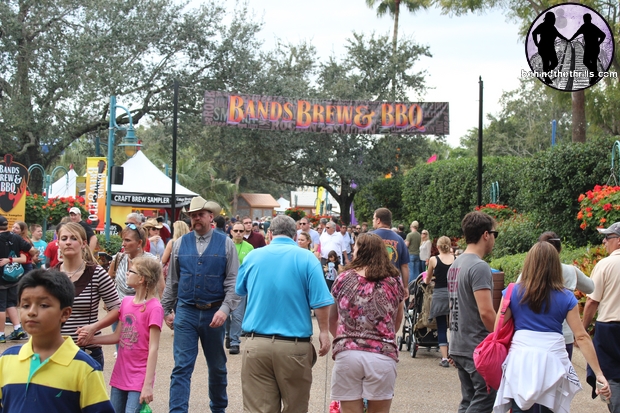 Bands,Brew&BBQ is not only about the concerts, but also food and beer. The event typically draws a country following, especially with bands like Alan Jackson and Kid Rock. This year is no different.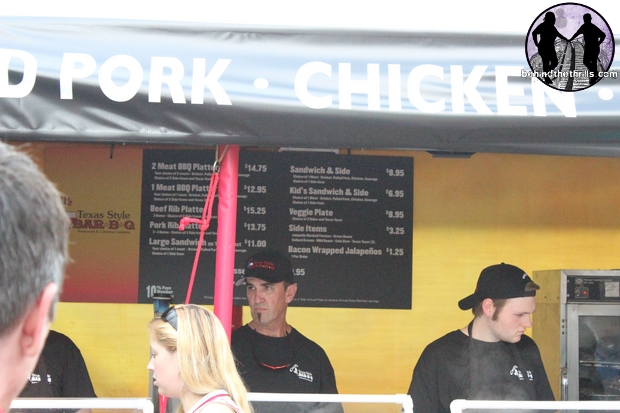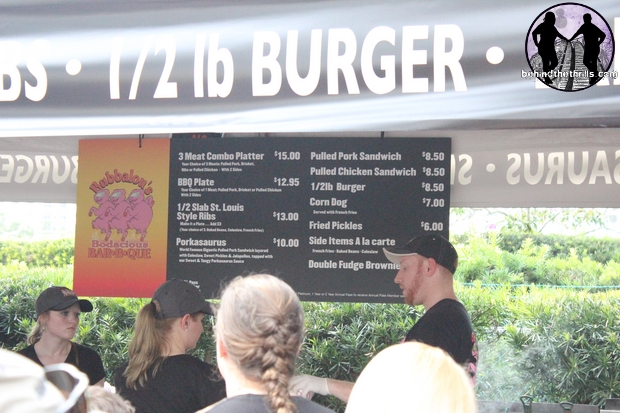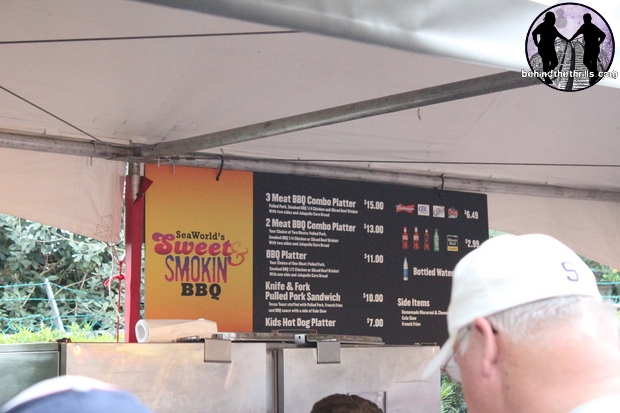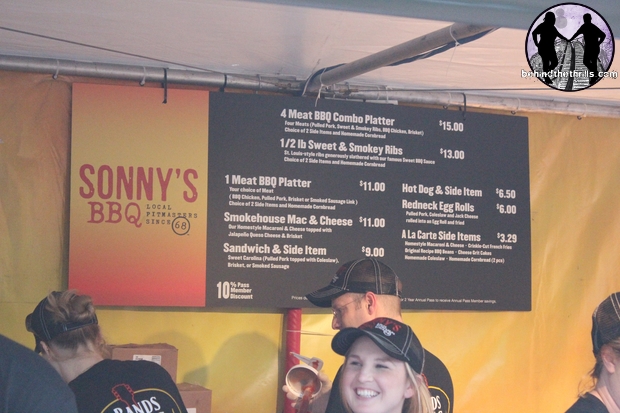 The event features a huge area near Bayside Stadium that is filled with dozens of booths and tents where guests can purchase mouth watering BBQ and wash it down with a cold beer…or several. There are four different BBQ choices to choose from, Cecil's Texas Style BBQ, Bubbalou's Bodacious BBQ, Sonny's BBQ and of course SeaWorld's own Sizzlin Sweet BBQ.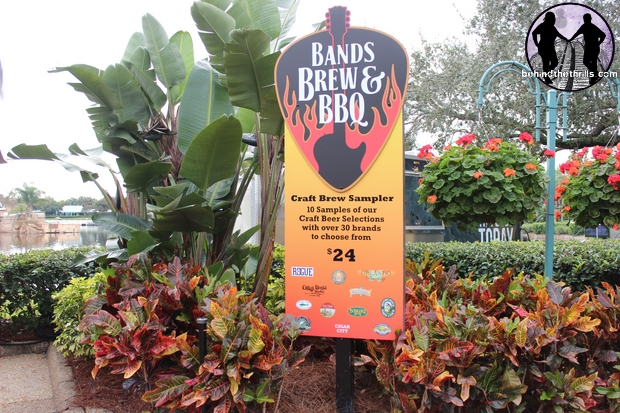 Guests over 21 can also purchase the Craft Beer Sampler for $24 dollars. It gives you the chance to sample 10 beers with over 30 different brands to choose, from several different labels.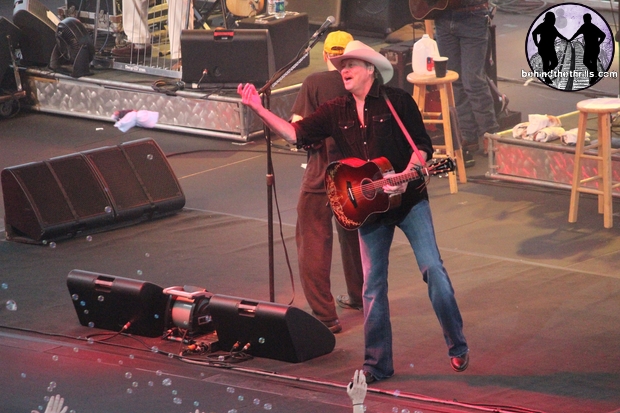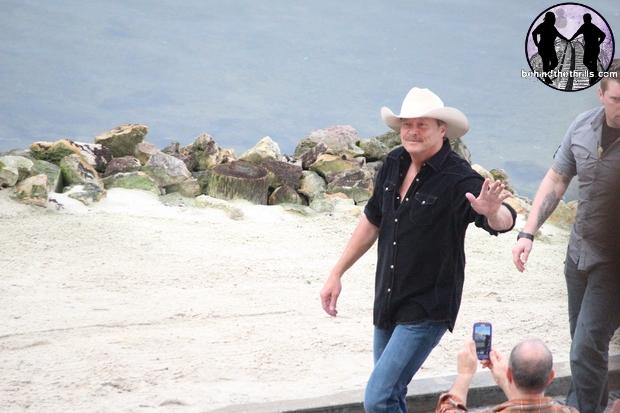 The headline, however, is of course the Bands. This week SeaWorld rolled out strong with country Mega-Star Alan Jackson, who took a small break on his nation-wide tour to stop and have some fun at SeaWorld.
The concerts are free with theme park admission, though for many of the concerts guests can purchase a VIP ticket to get closer to the band, with reserved seats just feet from the stage.
Because of the Blackfish controversy, SeaWorld has chosen to keep the remaining acts under wraps to avoid harassment from "copy and paste activists". It's a method that seemed to have worked for both Alan Jackson and Kid Rock, with each band not only performing, but selling out of VIP tickets in mere minutes.
Expect to see two new bands announced at the beginning of each week as SeaWorld Orlando gets ready for the weekend.
Video-Watch Alan Jackson perform at SeaWorld Orlando's Bayside Stadium:
View even more Bands,Brew&BBQ goodness in our slideshow below:

With the event taking over every Saturday and Sunday for the next few weeks, here's a few tips on what to expect during Bands, BREW & BBQ.
The event is included with theme park admission. In order to take part of Bands, Brew, there is nothing else to pay. Guests can roam the area, and see bands play all day. The only charge is for food and beer.
Bayside path opens around noon. Be sure to get there early for the food booths and the beer sampling. As the day goes on, naturally, the lines get longer.
Try to sample the specialties at each booth. Cecil's has an amazing bacon wrapped Jalapeno, Bubbaloo's has fried pickles, and Sonny's has Smokehouse Mac&Cheese. It's a winner.
Bands play between 4-5p.m. and Bayside Stadium gets packed. Instead of fighting the crowds for a closer seat, scurry up to the top rows for a great view of the stage, and less crowds until later in the day. If you do want a great seat, you will have to wait for it.
Lawn seating is available, which is directly off to the left of the stage. There are no chairs, or benches, just a small hill. Towels and blankets are perfect for this area
The Bayside path stage has various DJ's and local bands playing throughout the day. This is where you can get country line dancing lessons, and see the characters like Shamu, Pete and Penny Pegnuin and Dolly the Dolphin. Each character is dressed in their country best
The Beer sampler is the best way to get a taste of the most varieties of beers, although full servings are also sold of each beer on tap
Bands, Brew & BBQ happens every Saturday and Sunday now through March 9th.
Stay tuned as we dive deeper into Bands, Brew BBQ at SeaWorld Orlando! Be sure to stay to follow along with us on Twitter @BehindThrills for the latest information!
For more information about Bands,Brew, BBQ at SeaWorld Orlando, including tickets, visit the official website by clicking here!