We absolutely love Give Kids the World. It is an amazing organization that does great things for kids with life threatening illnesses. They also have a huge thumb on the theme park industry, as they are located right next door to some of the biggest theme parks in the world. It's a perfect combination, and gets even better when theme park industry insiders step up to help.
We also love Sally Corporation, who has built and designed some of our favorite dark rides ever. So we are very pleased to announce that Sally has joined forces with Give Kids the World for a one of a kind tour.
The all new Behind The Themes tours (hey, BTT…coincidence?) will be a series of Behind the scenes tours that takes fans into some of the biggest names in the amusement industry. There will be several over the first few months, but Sally will be the first in the series.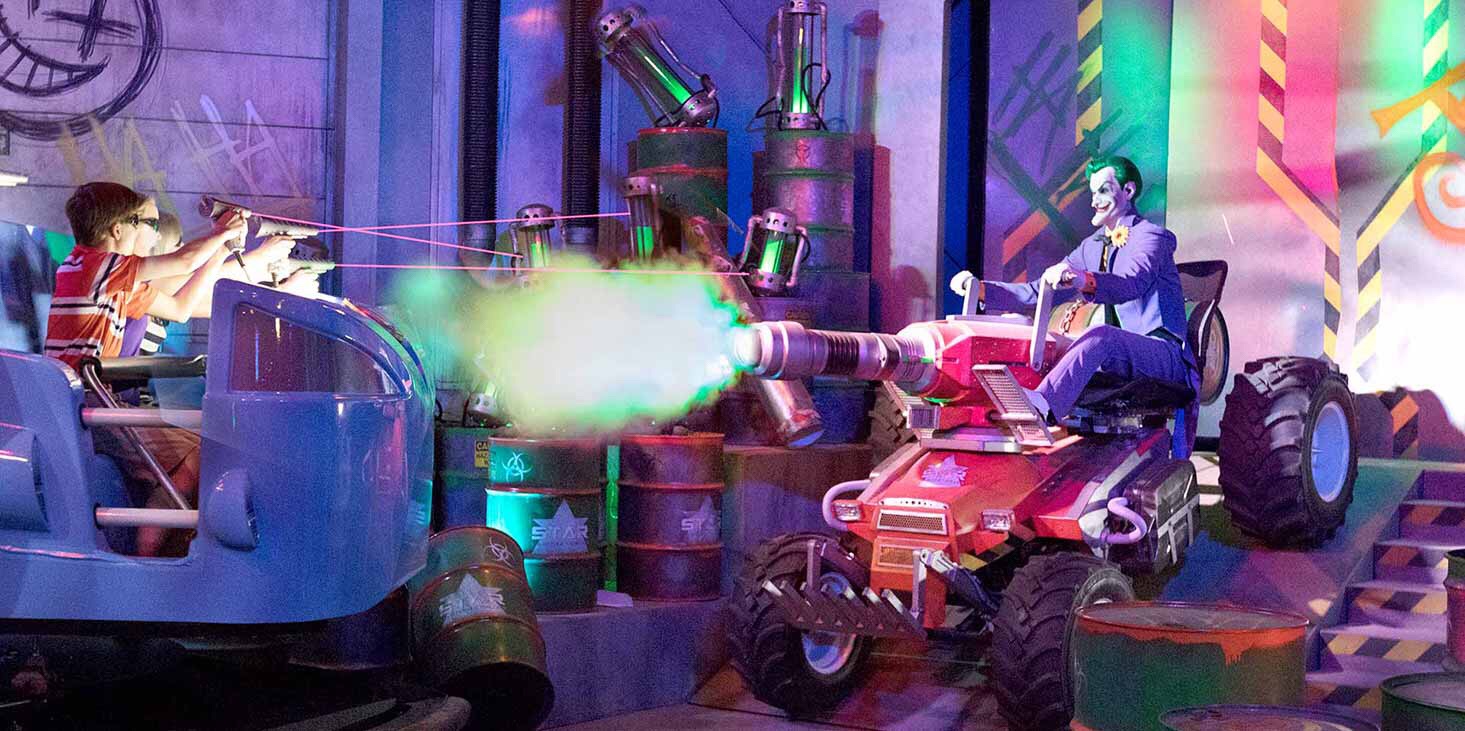 Sally Dark Rides is based out of Jacksonville, Florida, and will allow participants in the tour to get a glimpse of the Sally facility, and have lunch with the minds behind the company.
Tickets are just $50 dollars a person, and are extremely limited. These tours are also pretty rare, and will likely sell out, so act fast. The tour will happen on Saturday June 30th, at the Sally Corporation Headquarters in Jacksonville.
Sally is Behind some of the industry's biggest rides, such as Justice League: Battle for Metropolis at Six Flags parks, and many other classic attractions. Plus, the company is always working on the next innovation, so you'll never know what you just might see, and what surprises might be in store.
Tickets are now on sale, and all proceeds will benefit Give Kids The World Village.
Get more information and tickets by clicking here!
Stay tuned for more, and be sure to get social with us on Facebook and follow along with us on Twitter @BehindThrills for the latest updates!
For our latest theme park videos please be sure to subscribe to us on YouTube!