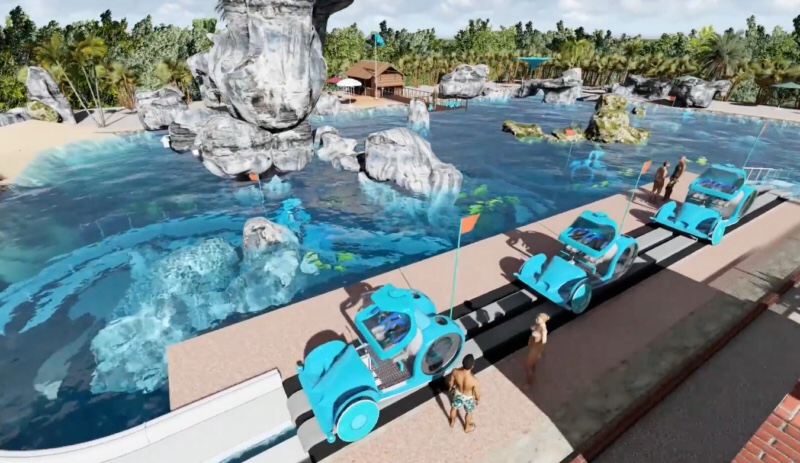 Our friends over at InPark Magazine have an exclusive first look at an all new system that was revealed last year at IAAPA 2017. The AquatiCar is an industry first, which takes guests underwater completelyand allows them to ride an attraction while being completely submerged.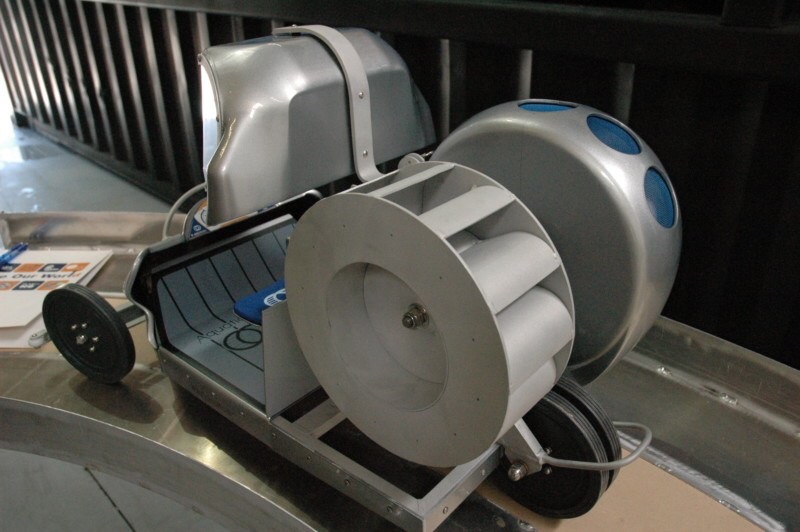 The ride builds on the technology that Sub Sea Systems has already perfected with their Sea TREK concept, which allows guests to don a dive helmet and walk along the floor of aquariums or attractions and actually interact with sea life.
The lucky ducks at InPark Magazine had the chance to check out the first working concept at the Sub Sea Systems in Diamond Springs, CA.
Video-Ride in the first ever AquatiCar
So let's get into the technical aspects of the ride. It's basically a car that gives you a huge bubble of air, that rides on a special road built underwater. It's propulsion system is 100% green, and uses air to propel the car along the fiberglass track, with streams of bubbles every six feet along the track. Unlike a traditional submarine, you are submerged in the water, up to your waist, which makes it a perfect match for a waterpark or aquarium park.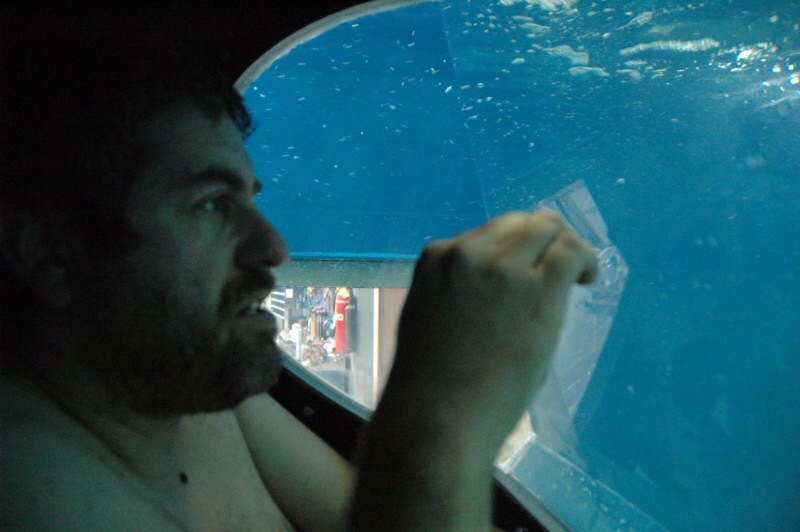 If you're wondering about the headspace, you are kept perfectly dry as ride beneath surface of the water, well your head is anyway. The AquatiCar uses air to keep you able to breathe and also move more freely with your hands. It makes for a great experience with friends, whereas with a helmet you're not able to communicate verbally.
Where's it going?
The ride in the video above is just a working prototype. The obvious question is "where the first one will go"? We have lots of rumors and a lot of ideas. Here are just a few.
Volcano Bay
Last year, Universal Orlando opened Volcano Bay and billed it as a "water theme park". Executives also said that a five acre expansion had been approved for the park. There's a chance that this will be that expansion, as it will not only provide a unique experience but could allow for a one of a kind water ride, as the attraction is fully customizable to what a park could need.
Discovery Cove
This is the obvious choice. Discovery Cove already has the built in infrastructure, and tons of animals. This would be a great addition to the park, but the issue would be space. The footprint is as big or as small as the park can make it, but space isn't exactly a commodity at Discovery Cove. Although we do have to point out that the AquatiCar system can be used with any other Sea Trek or Dolphin Trek system…which Discovery Cove currently has with SeaVenture. However, if the Park were to use AquatiCar, again it would most likely cut into the current Grand Reef. There could be a redesign, but with the limited space for swim through, is there enough room for a ride system AND a swim space? The park would have to completely eliminate the shark area, as well as SeaVenture, and then also expand the reef out further in order for it to work.
Aquatica San Antonio
Ready for a juicy rumor? It is said that Roa's Aviary will be closing at the end of this year, mainly due to lack of interest during the winter months. An all new attraction is coming to take it's place, with something innovative that captures the spirit of Aquatica. You can't get anymore innovative than this, and again when looking at Aquatica, you're in the perfect environment.
SeaWorld Abu Dhabi
This rumor makes the most sense. An all new park will be opening soon in Abu Dhabi and will include many new attractions. The AquatiCar could be a perfect for the new park, and could be a one of kind attraction found nowhere else in the world.
Keep in mind that these are nothing but rumors and not confirmed at all.
Head over to InPark Magazine for more pics, videos and information about AquatiCar and Sub Sea Systems.
Special thanks to InPark Magazine for use of pictures, information and videos for this article.
Stay tuned for more, and be sure to get social with us on Facebook and follow along with us on Twitter @BehindThrills for the latest updates!
For our latest theme park videos please be sure to subscribe to us on YouTube!