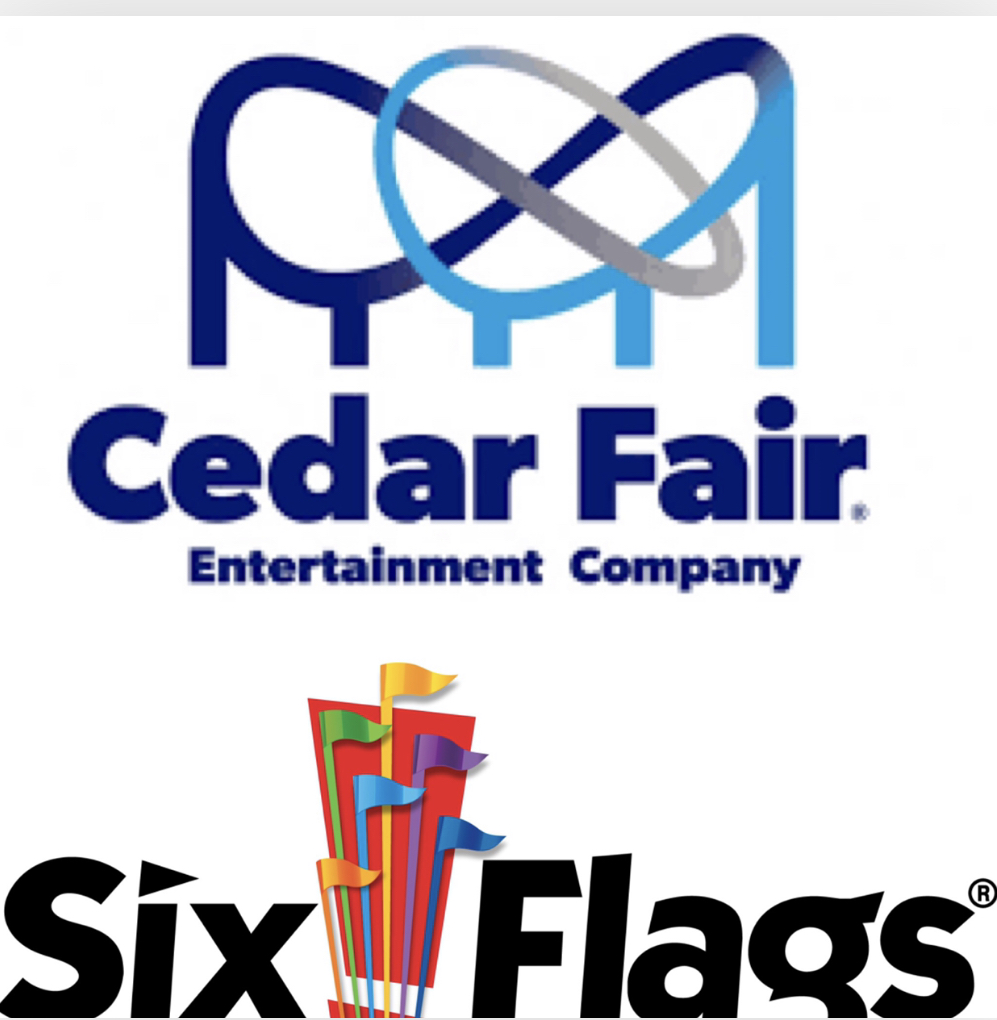 According to several sources, Six Flags has put in an offer in cash and stocks to buy Cedar Fair Parks. The other end of the rumor? Cedar fair is considering. If that happens, that will make Six Flags the largest operator of theme parks and amusements in the world, let alone the United States.
There aren't many details right now, but there are reports that Cedar Fair Parks stock has been temporarily suspended due to volatility, after the report had hit.
The news shouldn't come as a huge surprise as the amusement park giant had reportedly been in talks to buy SeaWorld earlier this year, and has on several occasions said they are planning on buying parks to expand.
Cedar Fair has additionally been expanding as well, with the chain buying several of the Texas Based Schlitterbahn waterparks, also earlier this year.
So what will this possibly mean going forward? If that happens, you will likely see the merger of the two companies, since both are fairly profitable and have had a few great years with aggressive expansion and a new slate of attractions at almost every single park. Also it could mean that the days of big coasters are over, as that many new attractions could become rather expensive. Also, the uniqueness of each park chain would slowly dissolve. But who knows…it could turn out amazingly. But again, this JUST A RUMOR.
Could it happen? Possibly.
Will it? Probably not.
Another article popped up from a financial site, talking about the rumor, and some big points are brought up. The biggest one is that Six Flags doesn't (or will not soon) have a CEO as Jim Reid-Anderson has announced his retirement at the end of February 2020. Another big reason is that the two companies are way too similar in their offerings, and have way too many parks in the same market as each other. That's a lot of saturation. The markets may not bare all those parks.
What likely is happening, is that there may be a deal on the table for some of Cedar Fair's weaker parks, where Six Flags could take over as operator. Parks like Michigan's Adventure could be likely candidates, but we're just speculating here,
Again, we will have to keep track and see just what happens.
Update
Cedar Fair cancelled a conference scheduled for Thursday. Analysts say that cancellations are a sign of "Mergers and Acquisitions". So there may be more to the rumors than meets the eye.
Update
For all those who said "it ain't gonna happen", well you weren't completely wrong. According to an update, Six Flags did indeed make an offer for Cedar Fair. Six Flags offered a reported $4 billion dollars in cash and stock to buy the chain. That offer was turned down. Reports are saying that Six Flags will not make a counter offer.
So that's it. But it's amazing that this offer actually went down, no matter how little sense it made. It does show, however, that Six Flags is serious about their aggressive expansion and acquisition plan. While that's great, it would be so much better, at least from my standpoint, if Six Flags would reinvest in their Parks, and their employees, and even create full resorts, instead of trying to buy more parks. But, more Flags more fun…right?
Stay tuned for more from Six Flags, and be sure to get social with us on Facebook, and follow along with us on Twitter @BehindThrills for the latest updates!